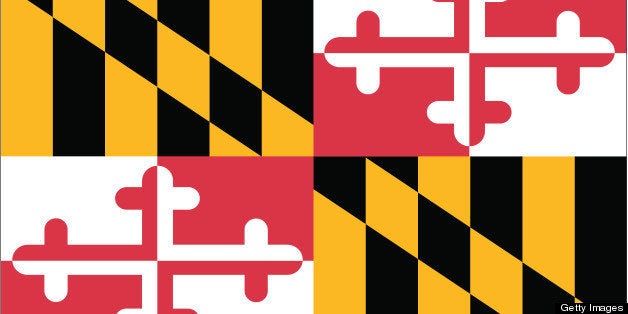 In the summer of 1962 my family and I moved from New Haven, Connecticut, to Baltimore, Maryland, where I worked for a year as a law clerk to Simon E. Sobeloff, the Chief Judge of the U.S. Court of Appeals for the Fourth Circuit. I had been below the Mason-Dixon Line only five times before we moved. The first three visits were during or before 1954, the year in which the U.S. Supreme Court decided Brown v. Board of Education, which declared racial segregation of public schools unconstitutional. By 1962, not a lot seemed to have changed since my earliest visits.
We remained in Baltimore until 1969, when my family and I moved further South to Atlanta, Georgia, and then to Austin, Texas, before returning to the North, and then to the West where we settled in San Francisco.
Since 1939, "Maryland, My Maryland" has been the state's official song. Its lyrics were written in 1861 as a call to arms against the Union. It remains the state's official song; but my, how Maryland otherwise has changed since I moved away from it!
It boggles my mind that Maryland was one of the first states in the Union to validate same-sex marriage in a plebiscite, and is the latest state to abolish capital punishment. I understand the demographics that changed Maryland into a solidly progressive "blue" state, and those that morphed Georgia and Texas into solidly conservative "red" states, but I still have to square the Maryland of today with the Maryland in which I lived in the 1960s for seven years, struggling against its ante-bellum racism and no nothing-ism.
My year of 1962-63 with Judge Sobeloff was filled with the heady work of enforcing the Supreme Court's Brown school desegregation decisions in Maryland, Virginia, West Virginia, North Carolina and South Carolina. A Republican in the tradition of Lincoln and Theodore Roosevelt, Judge Sobeloff had been the Solicitor General of the United States who argued the remedy phase of the Brown case to the Supreme Court. He was a master at expanding the reach of the desegregation decisions.
After my clerkship year, I taught constitutional law at the University of Maryland's law school in Baltimore. I also served on the Baltimore City Human Rights Commission, moonlighted as a consultant to the NAACP Legal Defense and Educational Fund, and became the Chair of the ACLU of Maryland.
In the 1960s Baltimore was a rigidly racially segregated and divided City, heavily tinged with universal bigotry. The rest of Maryland, other than the growing Washington, D.C. suburbs was even more racist and bigoted.
When my late wife and I first moved to Baltimore, we asked to be shown houses in integrated neighborhoods. Our real estate agent showed us only homes in neighborhoods in which both Christians and Jews lived. That is what integration meant to him.
I remember the stress I felt when the Maryland ACLU's executive director and I drove into the Eastern Shore to participate in a meeting at a Black Church, where we established a new chapter of the organization. At the time, the Eastern Shore was aptly described by one commentator as an extension of the deep South.
In 1966, I voted for Spiro Agnew, who was the moderate Republican candidate for governor. The Democratic Party candidate, George P. Mahoney, ran as a racist in both the Democratic primary and the general election. Mahoney flaunted his slogan -- code for excluding blacks from white neighborhoods -- "Your home is your castle, protect it." Agnew won the election because of crossover Democratic votes, propelling him to the vice presidency, until he resigned in disgrace for taking bribes.
The seeds of change had been sown before my family and I left Baltimore in the summer of 1969. Agnew's defeat of Mahoney was one sign of the change. It also was becoming apparent that blacks and progressives in Baltimore, and in Montgomery and Prince George's Counties outside of Washington, D.C., were on the verge of becoming a consistent voting majority. The national Republican Party was beginning its steady purging of progressive elements.
Some of the changes in Baltimore and throughout the nation were the result of individual actions by members of my generation who had committed to fighting racism.
For our last five years in Baltimore, we lived in a predominantly black neighborhood. My eldest child frequently would go to play at the houses of our African American neighbors. The father of one of her playmates, a physician, admitted to me that he was prejudiced against all whites until we moved into the neighborhood. We had changed his world view as he watched our daughter coming to play at his house, always holding dearly to her two favorite dolls, one black and one white. Our wives clung to one another and wept the day we moved from Baltimore.
Once, another black neighbor child called our daughter a "honky." Our daughter had never heard the word before, but knew it was an insult and was terribly upset. I had a quiet but firm conversation with her playmate, who admitted that he had called my daughter a "honky." I told him that he had hurt her, and that if he were to do it again I would have to teach her the words that he and I knew would hurt him. He accepted the chastisement and never did anything like that again.
During the riots following Martin Luther King's assassination, the father of my daughter's offending playmate protected both his family and mine while I was working through the night representing black curfew violators in round the clock trials.
Despite having called him out following the riots, Mayor Thomas L. J. D'Alesandro III appointed me to a special commission to study and report on the administrative of criminal justice during the riots. Years later, like me, his sister Nancy Pelosi moved to San Francisco, where she became my congressional representative and the first woman Speaker of the House of Representatives.
Toward the end of our stay in Baltimore, I unsuccessfully fought my law school's dean to convey an honor on Thurgood Marshall. Many years earlier, Marshall had been refused admission to the law school solely because he was black. The law school's library is now named for him.
My dean was not a racist, just political on many occasions. He encouraged my scholarship on employment discrimination and related subjects, rarely interfered in my civil rights work, worked it out for me to teach seminars on modern civil rights law, granted me leave to work for the Council on Legal Educational Opportunity ("CLEO"), and regretted my decision to resign from the law faculty. He also facilitated hiring the law school's first woman, African American, and Latino law professors.
In the summer of 1969, I spoke at the Fourth Circuit's Judicial Conference. A conspiracy of the judges, led by Judge Sobeloff, marked the first time African Americans were invited to attend that prestigious conference, held almost in the shadow of Richmond, the capital of the Confederacy. Since I was transitioning to CLEO, my speech was about programs to increase the numbers of minority group law students.
In 1969, the number of minority group law students at the University of Maryland law school and most other law schools remained miniscule; though small, the number of women law students was slowly increasing. The numbers of women and people of color in the Maryland bar and bench were equally small. Today, the Maryland bar and bench include substantial numbers of minority group members and women, as do the University of Maryland's law school faculty and student body. And so much more has changed.
Maryland's electorate has become increasingly progressive and sophisticated. Its present governor, Martin Joseph O'Malley, is a 1988 graduate of the University of Maryland Law School. He is Roman Catholic and white. He was a popular and effective mayor of Baltimore, twice selected as the Democratic Party candidate by the city's majority African-American electorate. As governor he has spearheaded an extraordinarily progressive agenda, including enactment and defense against referenda of laws providing financial support for higher education to undocumented persons and legalizing same-sex marriage. This month he signed a law abolishing capital punishment.
"Maryland My Maryland": my how you have changed. And how welcome are these changes.
Related
Popular in the Community