The president of a Maryland police union lambasted a "Saturday Night Live" skit featuring female police officers getting frisky with a man during a traffic stop.
Lt. Gene Ryan, president of the Baltimore Fraternal Order of Police Lodge 3, called the late-night show's skit a "great disappointment" in a two-page letter addressed to the show's executive producer, Lorne Michaels.
"We feel very strongly that the comedy that was attempted ... fell short of being humorous and felt, instead, like a sharp jab at a group of people," Ryan wrote in the letter, which the police union tweeted on Wednesday.
"They'll fight crime but if the perp is fine, they'll take their time."
The satirical skit ― which was aptly named "Thirsty Cops" ― aired on Oct. 13. It features "SNL" actors Ego Nwodim, Leslie Jones and Kate McKinnon as Baltimore cops who repeatedly sexually harass a motorist portrayed by "SNL" alum Seth Meyers.
"Do you know why we asked you out of your car?" Jones' character asks Meyers, who returned to "SNL" as host four years after leaving.
"Because you fine as hell," answers the character portrayed by Nwodim.
At one point, Jones' character tells Meyers he has "the right to remain silent and anything you say or do may be held ... against my body."
The officers are later joined by McKinnon, whose character orders Meyers to put his hands on his knees and bend over in front of them.
"Look back at it," Nwodim's character says, prompting catcalls from the three women.
While the actresses do not refer to themselves as Baltimore police officers, the three female comedians wore Baltimore police patches on their uniforms, which didn't go unnoticed by Ryan.
"The Baltimore patches that were attached to the shirts of your cast are worn by each and every member of our agency during their careers," he wrote. "They are worn with extreme pride because, to us, they represent the best that law enforcement has to offer."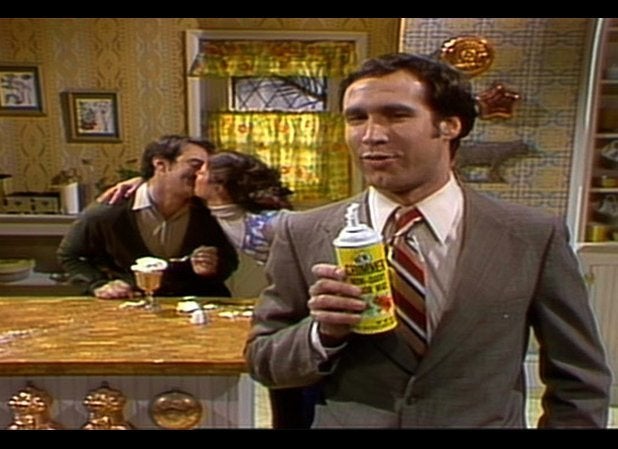 The Funniest "Saturday Night Live" Skits All About Food