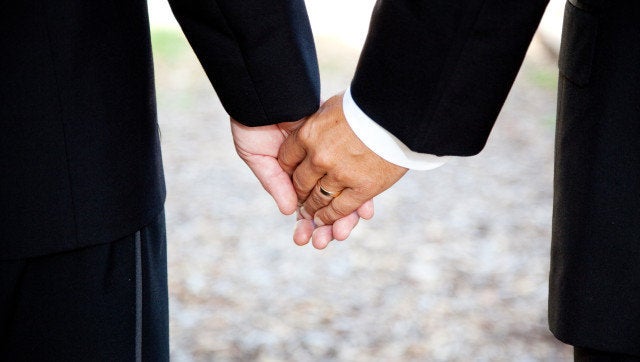 When Maryland merchants talk about the recent legalization of same-sex marriage, they sometimes talk of broad, lofty themes: Equality. Justice. Civil rights.
But there's another practical concept at work: Dollar signs.
The financial motivation was on display Sunday at the second annual Gay and Lesbian Wedding Expo at the Tremont Suites Hotel & Grand Historic Venue in downtown Baltimore, where dozens of vendors competed for the attention of dozens of couples whose weddings now carry the official blessing of the state of Maryland. The event was sponsored by RainbowWeddingNetwork.com.
"We are happy to know that whoever we choose, they're going to be a supportive company," said Jessica Crow, 33, of Abingdon, who was attending her first wedding expo with her fiance, Michele Girolamo, 29. "It's good to know there are so many supportive people out there."
Crow, a Texas transplant, and Girolamo, a lifelong Baltimorean -- accompanied by Girolamo's sister and mom -- spent the afternoon checking out same-sex-friendly bakers, photographers and designers.
There were photo booth operators suitably dressed in Ravens attire and chefs of Chinese noodles. There was even, somewhat perplexingly, a man on stilts.
As the couple walked from booth to booth, there was always a smile, an outstretched hand and a stack of business cards.
None of this, of course, should be surprising. A year ago, an analysis by the University of California Los Angeles' Williams Institute suggested that legalizing same-sex marriage would provide a boost to Maryland's economy.
Over three years, the institute predicted, weddings by resident Maryland couples alone will generate between $40 million and $64 million for the state economy, and $2.5 million to $4 million in new sales and lodging tax revenues. Those figures didn't factor in any out-of-state couples that might travel to Maryland to get hitched, the institute noted.
Standing in front of an elegant blue and white altar backdrop, wedding planner Drew Vanlandingham, the owner of Vanlandingham Design Studio, was hoping to get in on it. Vanlandingham said his business is experiencing a "boom" since voters approved same-sex marriage in November.
He's attended three gay-focused expos this month, and signed up three new same-sex couples just this week, he said. Recently, he noted, his clients have been asking for smaller, more intimate weddings.
"They're wanting something simple," Vanlandingham said, gesturing to the display before talking up some more prospective clients.
Several booths over, Annette Drew, owner of Annette's Cakery in Severna Park, is hoping to jump start business in the new year. January is traditionally a slow time for weddings, she said, and if she can start landing customers now, she'll be off to a good start for the year. Drew said she's noticed an uptick in phone calls from same-sex couples since the law passed.
She can make cupcake towers, she pitches, and will personalize any cake to the wildest whims of a customer's imagination.
"We can make anything a customer wants," Drew said, offering a guest a piece of her raspberry-almond cake.
Nearby, Jessica Taylor White, operations manager for Charm City Catering, was offering samples of her crab dip to couples who walked by. "We are seeing more and more same-sex couples reach out for our catering," she said with a smile.
As they traversed the crowded expo, Crow and Girolamo weren't sure where they will get married-- they've narrowed it down to several locations in the city limits -- or which vendors they will use.
But they know this: There is no shortage of firms to choose from.
Girolamo held up a plastic bag loaded down with free handouts, samples, brochures and advertising information she'd received within minutes of arriving.
"These bags are getting very heavy with information," she said. The couple looked around, smiled, and then went off to sample more cake.
luke.broadwater@baltsun.com
twitter.com/lukebroadwater ___
(c)2013 The Baltimore Sun
Distributed by MCT Information Services
Before You Go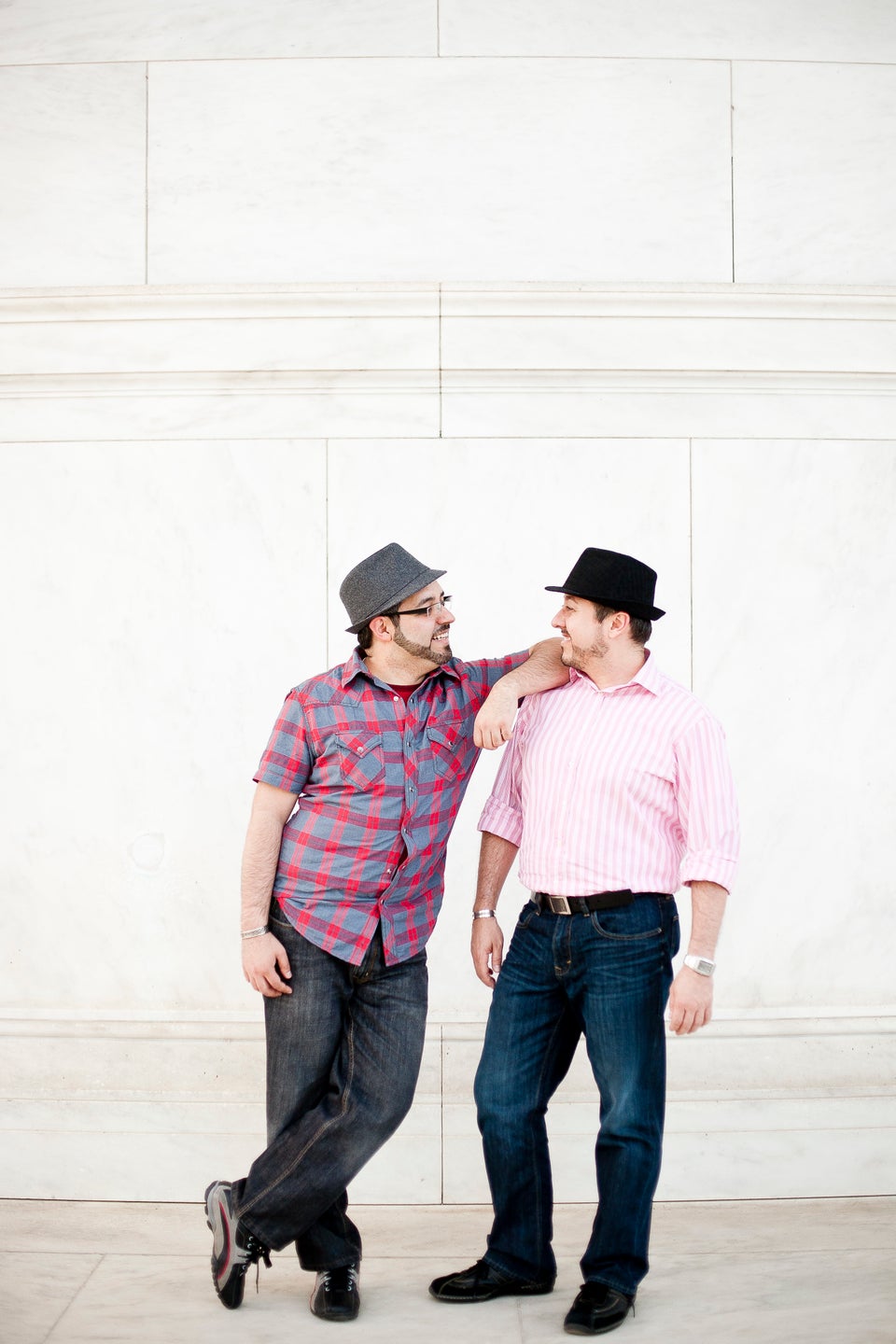 Tips From 'Capturing Love: The Art Of Lesbian & Gay Photography'
Popular in the Community