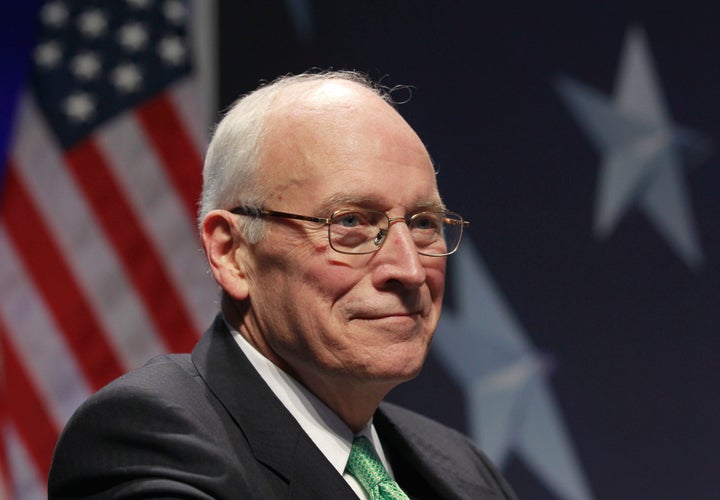 WASHINGTON -- Maryland Del. Wade Kach (R-Baltimore County) is a key reason the state is on its way to becoming the eighth in the U.S. where same-sex marriage is legal. Kach, who had been widely expected to vote against Gov. Martin O'Malley's (D) marriage equality bill, changed his mind a week before the vote and decided to back it. On Friday, the General Assembly narrowly voted to advance the legislation, and it is likely to pass the state Senate and be signed by the governor.
As reported by the Baltimore Sun last week, Kach was the target of a last-minute lobbying effort, in which high-profile Republicans who support marriage equality called and tried to persuade him to join them. Former Republican National Committee chairman Ken Mehlman reached out, as did New York City Mayor Michael Bloomberg (I). Kach also received an "offer to talk with former Vice President Dick Cheney," according to the Sun.
In an interview with The Huffington Post on Monday, Kach explained that a staffer in his office actually received the call about Cheney. He didn't remember who made the offer.
"All I know is somebody on my staff said somebody called and wanted to have the former vice president contact me," Kach said.
Kach said he has great respect for Cheney, but ultimately decided not to accept the offer because he had already made up his mind to support the bill.
"I said no," Kach said. "I didn't need people to contact me to discuss this issue. I had discussed it with numerous people on both sides of the issue. It got to the point where I just needed to sit and reflect on everything that I heard. It would have been an honor to talk to him, but I didn't want to waste his time because I don't think there's anything he could have said that would have persuaded me."
Cheney wasn't the only high-profile name in the lobbying effort. Former President Bill Clinton contacted Del. Sam Arora (D-Montgomery County), a Democrat who ultimately decided not to vote for O'Malley's bill.
Kach said that since he announced his support for the bill, he has received quite a bit of unhappy feedback from his constituents.
"We got some calls and messages of support, but I would say more people who were not happy with the decision. I have reached out to try to contact as many as I can," he said.
Kach argued that as a pro-life legislator, he felt it important to legalize marriage equality to make sure that the children of same-sex couples have the same opportunities as couples of heterosexual parents.
"I have a great deal of concern about children that we bring into the world that they have every opportunity to grow and prosper in our society," Kach said. "When you realize that children of same-sex couples don't have the same rights that children of traditional marriage have. They're at an automatic disadvantage, and that's one of the major issues that swayed me to vote for it."
"In Maryland, we have children who are in homes where you have same-sex couples, and not every judge ... will allow both parties to adopt the child," he added. "They'll let one person adopt, but not the other. Then you have a situation where -- what if the two of them split up? What if one of them dies? You have inheritance issues. You have so many issues, and a child can get lost in the law, so to speak."
Marriage equality legislation passed the state Senate last year, and it's likely to pass again this year. Opponents of the bill, however, are hoping to get it placed on the ballot in November, as one last chance to prevent Maryland from legalizing it.
Kach said he has no problem with a referendum on the legislation and predicts a close election. He predicted that Montgomery and Howard counties will support the bill, with the Eastern Shore and western Maryland going against it. Southern Maryland, Baltimore City and Baltimore County, he said, are tougher to predict.
"I think that going back to the hearing on the bill, if my constituents had been able to be at the hearing, I think that a lot of hearts would have been changed like mine was," Kach said. "I really believe that."
Calling all HuffPost superfans!
Sign up for membership to become a founding member and help shape HuffPost's next chapter
BEFORE YOU GO