Maryland lawmakers are getting crabby about sandwiches.
Maryland Gov. Martin O'Malley's (D) State of the State address last week outlined an ambitious plan for this year's state legislature, including a ban on assault weapons, repealing the death penalty, and developing offshore wind power. The governor did not, however, address a sizzling battle in the Maryland senate over a more tender issue -- naming an official state sandwich.
Maryland Senate Bill 26, proposed in late December and introduced in January by Sen. Richard F. Colburn (R-Dorchester), would name the soft-shell crab sandwich as the official state sandwich of Maryland, effective October 1, 2013.
The proposed law is proving controversial. Debate began to heat up on Thursday when Senate President Thomas V. Mike Miller, Jr. (D-Calvert) testified in favor of the bill he is co-sponsoring at a committee hearing.
"This is unique to Maryland," Miller said, adding that because the entire crab is fried and placed onto a bun -- legs, claws and all -- "you can be 99% sure that it came from Maryland."
While Miller admitted that the delicacy is "probably the ugliest sandwich in the history of the world," he made his argument about economics, citing the increased demand for Smith Island cake after it was named the official state dessert in 2008, adding that "those ladies on Smith Island have a major industry."
It wasn't long ago that this same body considered naming the Smith Island Cake as the state dessert, which some may have also thought frivolous.

But I ask you to consider the economic impact of that legislation: you raised general awareness not only within the state but well beyond its borders. Greater awareness often translates to greater demand, and in fact, there are bakers in the lower shore area that have reported a doubling or tripling of sales after the official designation.

Crabs, obviously, are not cakes, but the watermen who farm and harvest soft shells from Maryland's waters are producing a unique product, indigenous to Maryland.
Sen. Colburn told the Baltimore Sun in December that while the crab cake sandwich may have seemed like a more obvious choice for state sandwich, "The soft-crab is more unique to Maryland," he said. "This would actually help the seafood industry."
Those opposed to the designation -- which has not been scheduled for a vote, according to Joan Carter Conway (D-Baltimore), Chair of the Education, Health, and Environmental Affairs Committee -- also couch their arguments at least partly in terms of economics.
Sen. Ron Young (D-Frederick) said that if demand for the sandwich went up, so too would prices and availability. "I want to be able to get a soft-shell crab sandwich," he said, "there's a limited number of soft shells."
Young finds the classification of a state sandwich to be a frivolous undertaking and believes Maryland already has too many official symbols. "I think it is a joke. I think it is ridiculous," he said. There are 23 official state symbols in all. These include a state dinosaur - the herbivorous Astrodon johnstoni - and a state exercise - walking, which was designated in 2008, the last time an official designation was made. (The full list of official Maryland designations is included at the bottom of the story).
As a matter of principle, Young says he will refuse to cast a vote on the bill.
In order to win over his colleagues, Miller brought with him to the committee hearing a Smith Island cake. After Miller took the cake over to Sen. Ed Reilly (R-Anne Arundel) and Sen. Bryan Simonaire (R-Anne Arundel), Reilly said in jest, "Bribery works every time."
Miller jokingly responded, "I'm a Prince George's Democrat," alluding to former Prince George's County Executive Jack B. Johnson and his wife, Leslie Johnson, a former Prince George's County Council member, who were arrested and found guilty on corruption and bribery charges in 2010. (Though dessert seems not to have been implicated in those offenses.)
In addition to the state sandwich, the committee also listened to arguments on other state designations, including the creation of an Irish-American History Month, German-American History Month, Maryland Emancipation Day, Young Heroes Day, a Youth Political Awareness Day, a Maryland Centenarians Day and a Rare Disease Day.
Here's the full list of official Maryland state symbols:
Bird - Baltimore Oriole
Boat - Skipjack
Cat - Calico Cat
Crustacean - Blue Crab
Dessert - Smith Island Cake
Dinosaur - Astrodon johnstoni
Dog - Chesapeake Bay Retriever
Drink - Milk
Exercise - Walking
Fish - Rockfish (striped bass)
Flower - Black-Eyed Susan
Folk Dance - Square Dance
Fossil Shell - Ecphora gardnerae gardnerae (Wilson)
Gem - Patuxent River Stone
Horse - Thoroughbred Horse
Insect - Baltimore Checkerspot Butterfly
Reptile - Diamondback Terrapin
Sport - Jousting
Team Sport - Lacrosse
State Theaters - Center Stage & Olney Theatre
Tree - White Oak
Seal
Flag
Should Maryland designate the soft-shell crab sandwich as its official state sandwich? Should Maryland choose another sandwich? No sandwich at all? Tell us in the comments!
Related
Before You Go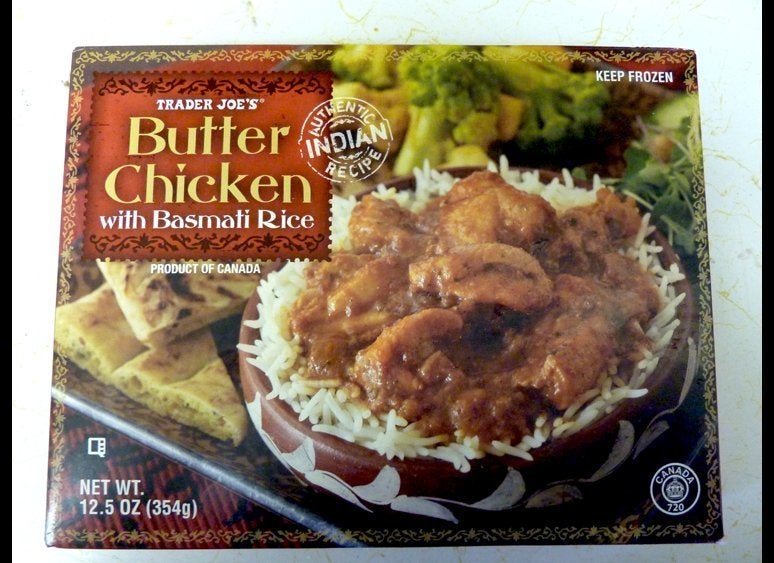 The Biggest Food Safety Disasters Of 2012
Popular in the Community