A shooting was reported in the cafeteria of Marysville Pilchuck High School in Marysville, Washington, at about 10:45 a.m., Friday.
Police said at a press conference that the shooter, who was a student at the school, is dead. Officials told The Seattle Times the shooter was killed by a self-inflicted gunshot wound.
Four additional students were hospitalized, Dr. Joanna Roberts of Providence Hospital told CNN. Three suffered head wounds and were in critical condition at Providence, while the fourth had lesser injuries and was transferred to Harborview Medical Center.
PHOTOS (story continues below):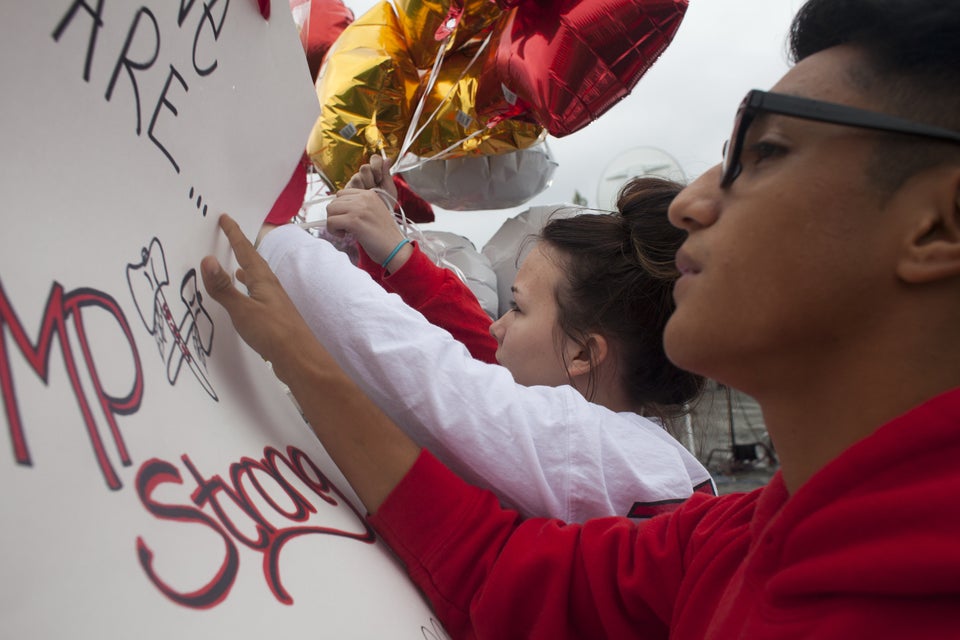 Marysville-Pilchuck High School Shooting
Police were still searching the building room-by-room more than an hour after the shooting, according to the Seattle Times. Officials said they were locating students and staff hiding inside the school.
Multiple ambulances, police cars and emergency vehicles were at the scene. "It's more cops than you've ever seen in your life," a neighbor of the school told The Huffington Post.
"I heard helicopters and sirens and screaming," Sarah Graham, a 2002 graduate of Marysville Pilchuck told HuffPost. Graham was working from her parents' home across the street from the high school when the shooting occurred. "It's just shock. You don't think it's going to happen close to home, especially where you went to school and you have friends."
A student who MSNBC identified as "Allen" told the network that the shooter had recently fought with another peer over a racist comment.
"He was an angry kid," Allen said. "A couple weeks ago they were saying racist things to him and he got in a fight.
But Allen also said the shooter had plenty of friends.
"I never knew of him being bullied," Allen said. "He was a popular kid."
Another student, 15-year-old Jarron Webb, told The Seattle Times that one of the students shot was a girl who the shooter had wanted to date, but who had rejected him.
The Marysville School District released the following statement Friday:
The Marysville Pilchuck High School is currently in lock down due to an emergency situation. Police and emergency services have responded. The Marysville School District lock down procedures will remain in effect at Pilchuck until further notice from law enforcement. We will continue to forward communication in cooperation with law enforcement.

Students who attend MPHS campus are being relocated to the Shoultes Community Church at the corner of 116th and 51st Street. Buses will take students home from there. Those parents in the area wanting to pick up their child will need to go to the church location and sign out their child out with school administrator or law enforcement.

All after-school activities across the district are canceled today.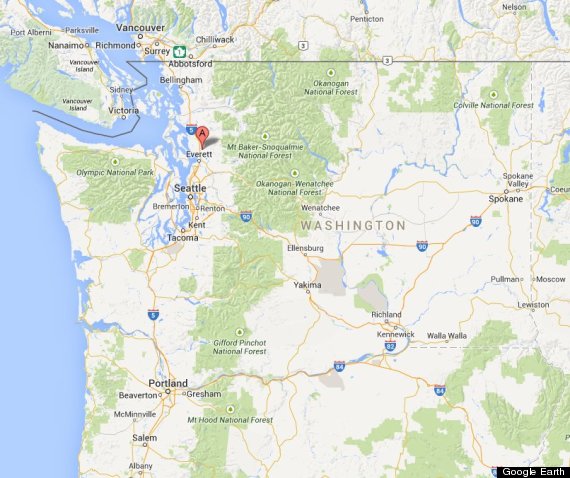 Michael McLaughlin contributed reporting to this article.
This is a developing news story. Please check back for more details.

Popular in the Community