Chicago mom, Marzena Castillo, was fired from her job as a manager and server at Chicago's Northside Bar & Grill and now plans to sue the restaurant. The new mother claims she was fired for having a baby.
Castillo told CBS 2 that her pregnancy was a "nightmare" from the moment she announced it at work. Her boss picked on her, she says, and even expressed disappointment in her.
After giving birth to baby Eros, Castillo says that she started getting "nasty comments about breastfeeding" and a few months later, was let go without reason. She filed a lawsuit claiming discrimination, but the owners of the restaurant deny the claims.
Castillo is the second mom who has made headlines recently in the Chicago area for alleged pregnancy discrimination. Heidi Spontak, a former bartender at The Charley Horse Restaurant and Bar claims her pregnancy was the sole reason she was fired.
Unfortunately, the scenario isn't unique to Illinois. Dina Bakst, a lawyer and founder/president of A Better Balance: The Work and Family Legal Center wrote in a January Op-ed for the NY Times that thousands of women in the U.S. are forced out of jobs each year for being pregnant -- a startling statistic considering three-quarters of the women who enter the work force will become pregnant.
Bakst is one of many advocates who are working to enforce better workplace rights for new moms. Law professor, Jeannette Cox, for example, argues that pregnancy should be considered a disability so that moms-to-be are protected under discrimination laws that only apply to the disabled. And recently, the National Partnership for Women & Families released a report, "Expecting Better," to highlight individual states whose parent-in-the-workplace laws are severely lacking and to offer suggestions for improvement.
Related
Before You Go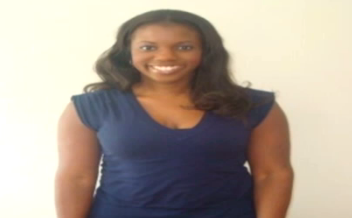 Pregnant Women Who Were Discriminated Against At Work