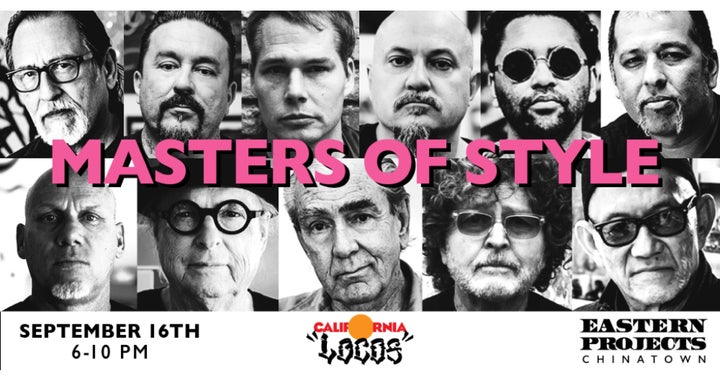 The CALIFORNIA LOCOS embody a West Coast zeitgeist arising from the dynamic interchange among the surf, skate, graffiti, tattoo, hot-rod, low-rider and music subcultures of Southern California. Over the last five decades, the artists at the core of the original CALI LOCOS -- Chaz Bojórquez, Dave Tourjé, John Van Hamersveld, Norton Wisdom, and Gary Wong -- have each evolved singular visual styles and pursued diverse paths, inspiring pop culture, each other, and subsequent generations. "LOCOS was a shared experience," says Chaz Bojórquez. "It makes sense we'd come together like this. Our work is really different, but as a group, we reinforce each other." MASTERS OF STYLE opens at Chinatown's Eastern Projects Gallery on Saturday, September 16, in association with the citywide PACIFIC STANDARD TIME: LA | LA initiative.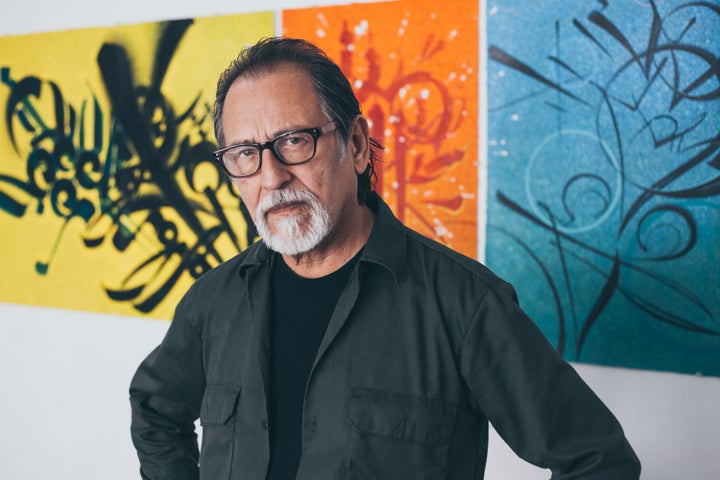 Previous landmark exhibitions presenting the work of this crew first delved into history and went on to expand upon the present. For LOCOS: SOCAL ORIGINALS, MASTERS OF STYLE, Chaz and Christina Bojórquez have spearheaded a look at the context and consequence of the LOCO legacy, inviting titans of their own new genres Shepard Fairey, RETNA, Robert Williams, SLICK, Mister Cartoon, and Estevan Oriol to stand alongside them. "We are all connected," says Bojórquez. "And for this show the criteria was, you have to be the leader of a recognized movement. Are you influential yourself? These guys are not kids any more, they're internationally known." And as they go, these new Masters are spreading awareness of the depth and breadth of West Coast street art's roots and the explosion of passionate and curious global interest.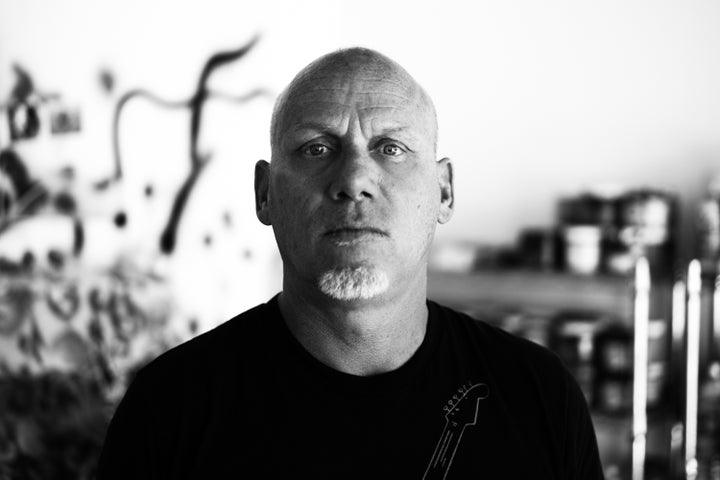 "We graffiti artists paint in the worst parts of the city," muses Bojórquez. "If the city is a body, graffiti tells us where it hurts. When I used to start saying "graffiti art" people got on my case! I got told off a lot of times, all about how it wasn't real art, it belonged in the gutter not the gallery, all of that. That argument is way over and its outcome is that what we do became not just art, but more than art. It's part of the whole cultural fabric, like hip-hop." In this analogy graffiti is to art what rap is to music -- genuine, urgently inspired realness, disruptive to a status quo into which it is soon absorbed, as a game-changer. There is a painting in Chaz's living room that has every major writer's signature on it, 100s of them; whenever they come over they tag it. Nearby hangs a huge Frida Kahlo print by the late great Richard Duardo, who gave Chaz his first show. "He believed in my work when no one else did. If he were still alive he'd be a LOCO."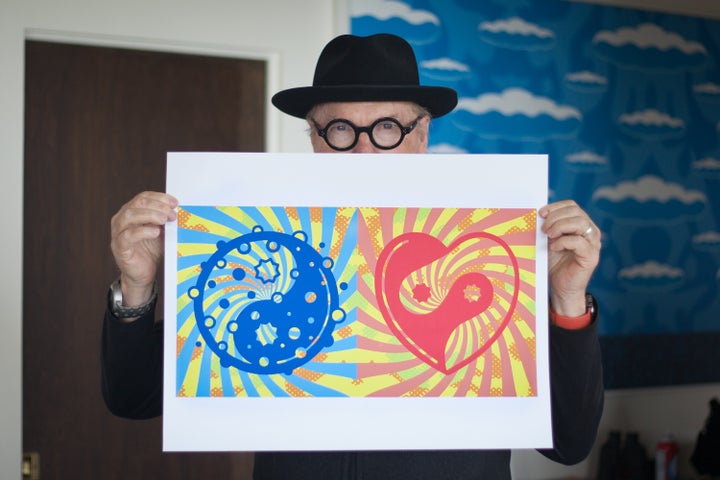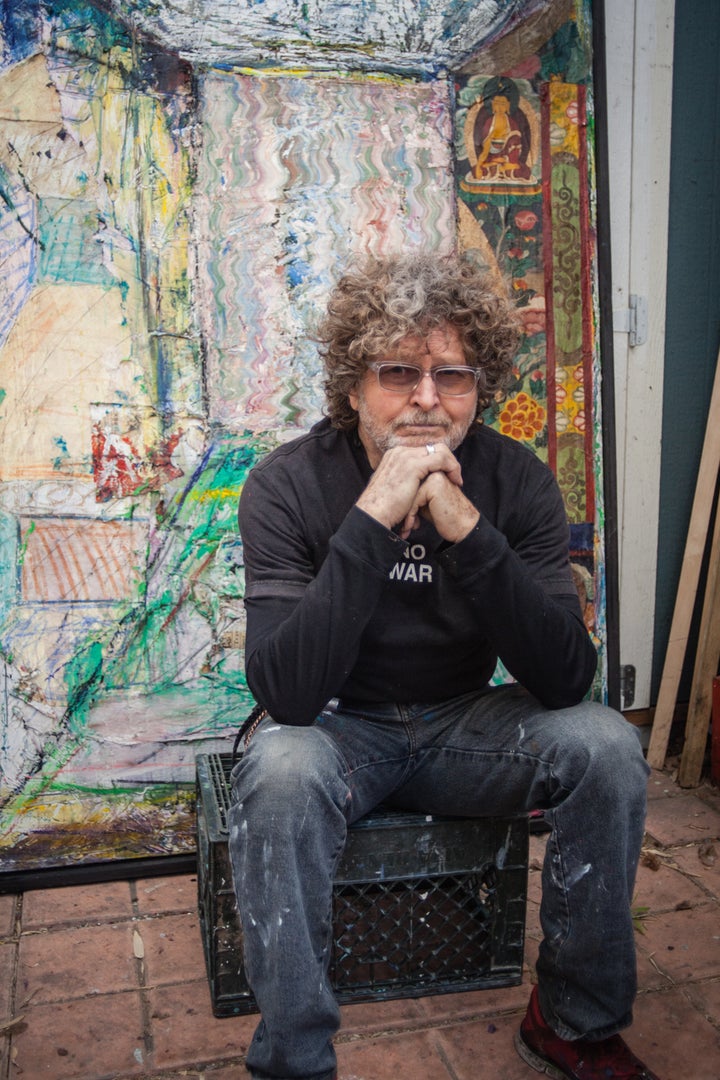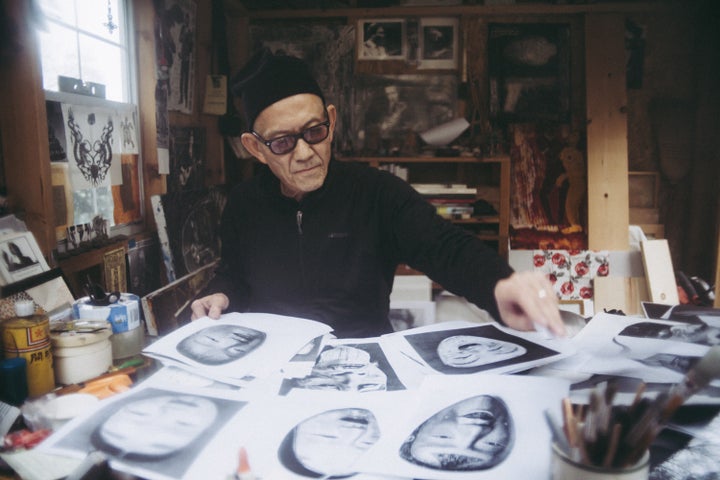 At the same time as graffiti was proliferating in the streets and being denigrated on television, white guys with MFA's were showing text-based conceptual art to great critical acclaim on the gallery circuit. Aside from demographics, why such disparate cultural reactions? "The argument doesn't hold up," says Bojórquez, "but at least we are mostly done having it. I see it this way. A work has to function, it has to find its proper place. So a logo or a shirt or a skateboard or a tag or a painting in a museum -- those are all just as valid." Those boundaries have been increasingly blurred thanks to people like the LOCOS and especially these new Masters of Style, in a big tent that includes both fine art and fresh merch, all functioning within a lifestyle of access and expression, where fashion facilitates an injection of artistry into the culture, and vice versa.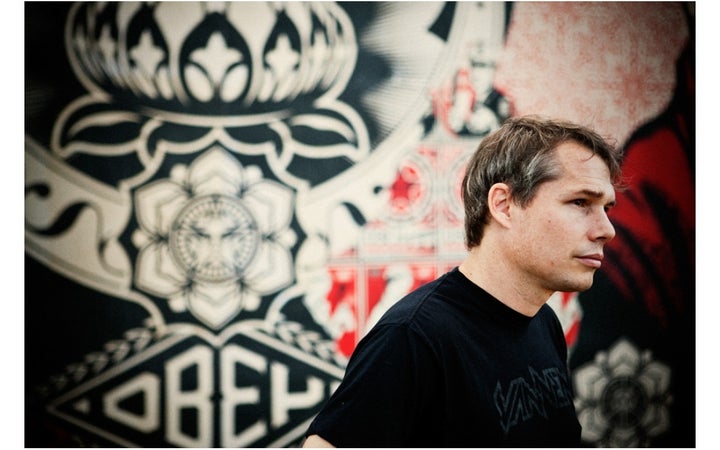 Arguably no one knows more about those disappearing boundaries than Shepard Fairey, indisputably one of the most influential visual artists of his generation. In dialog with beloved LA giants like Robbie Conal and in a romance of appropriation with the strategies of propaganda, his iconic street art, streetwear, fine art, murals, and posters have permanently transformed the visual quality of urban life, reframing the conversation around public and populist art.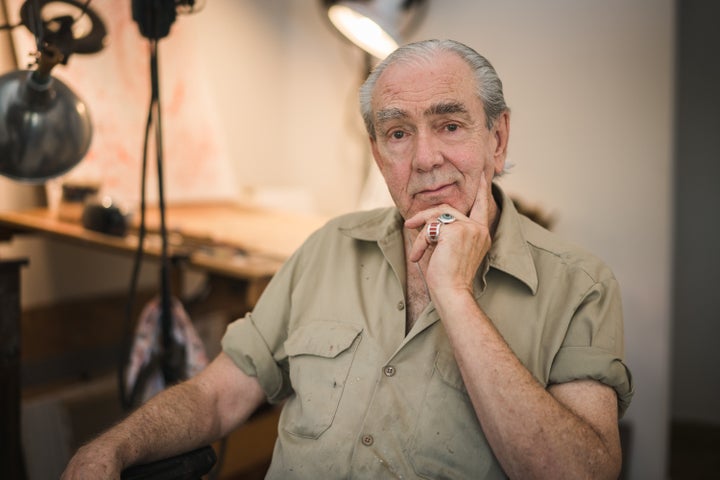 Among his universe of revolutionary accomplishments, pioneering visual thinker Robert Williams is best known for his trifecta of roles as the godfather of underground comics, founder of the Pop Surrealism movement and forever king of Juxtapoz -- the indie art bible on whose pages and covers so many of the other LOCOS both classic and neo, have appeared. Both a practitioner and a publisher, Williams has witnessed and worked the entire arc of this story.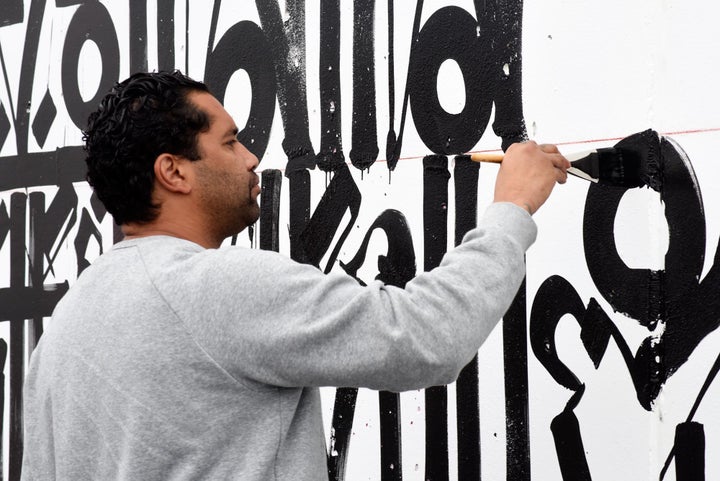 RETNA in some ways represents the ultimate street art/fine art crossover, and has become an international ambassador for LA's accomplishments on museum, gallery, and alley walls alike. Because of his status as a champion of the calligraffiti realm of which Chaz is a progenitor, their histories are forever bound together. But they share personal stories too, times of adventure and struggle, and enduring times of realness, remembrance, and roots.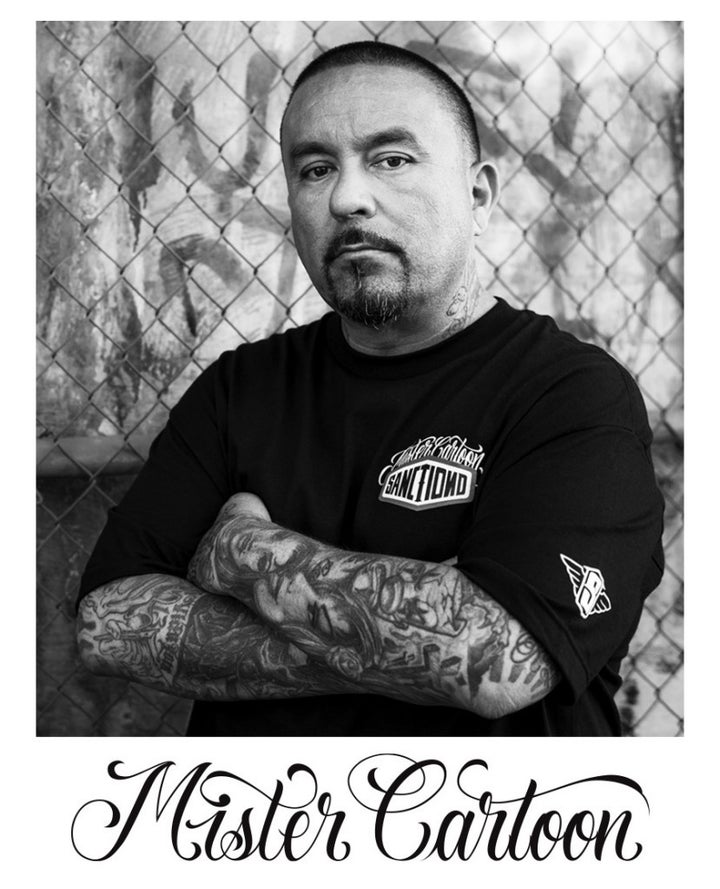 Mister Cartoon, the consummate LA native, began his career as a graffiti artist before taking on murals, album covers, logos, and most famously tattoos -- a central, indelible feature of LOCO-style style. His inclusion in this new group represents a vibrant contextualization of the whole undertaking, recognizing tattoo as an emblem of the lifestyle and a subject captured in its images. The writing's on the wall, and on the body.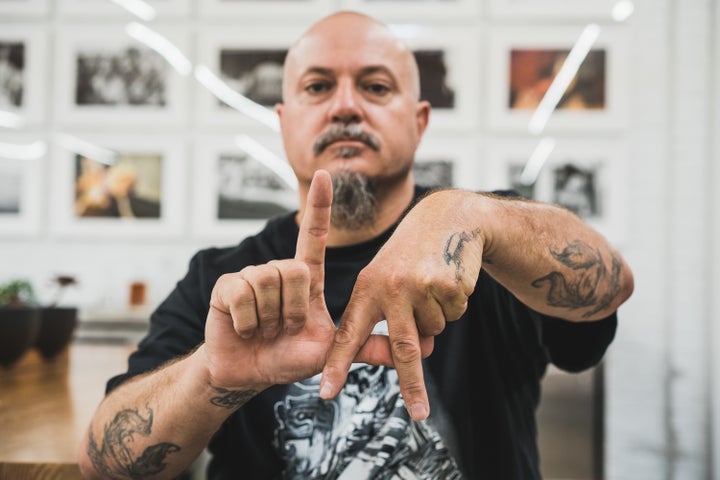 What Mister Cartoon is to tattoo, Estevan Oriol is to hip-hop photography. As tour manager for Cypress Hill and House of Pain, Estevan's passion for photography developed while traveling the world. His father, photographer Eriberto Oriol, encouraged him to document life on the road and now some 20 years later, Oriol's portfolio has epic portraits of athletes, artists, celebrities, and musicians plus the lives and looks of Latino, urban, gang, rap, and tattoo cultures.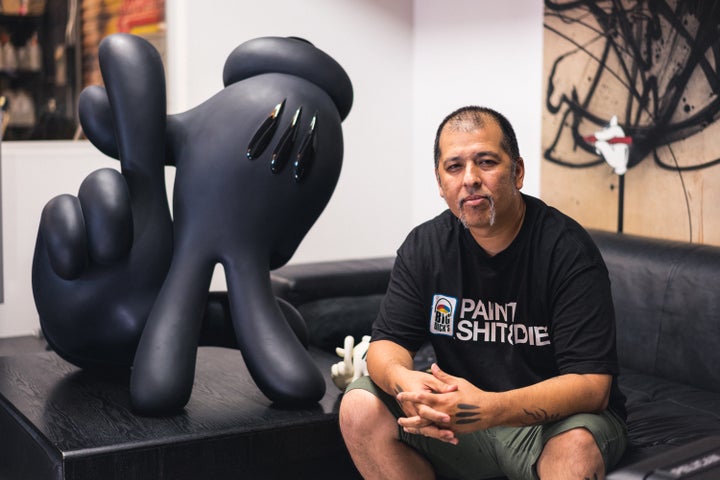 SLICK began his life as an artist in the mid 80's, painting on the streets of Honolulu and LA, attending Art Center College of Design by day and doing graffiti by night. His worldwide clothing brand is Dissizit, home of his iconic "LA Hands" logo. Whether painting a mural or a car, designing sneakers, art directing video games, or throwing up tags with panache, like Chaz and Shepard he sees it all as a single continuum, with no hierarchies, only power.
Just as with the diversity of the original LOCOS crew, taken as a whole these new Masters of Style explore deeper shades of the unique West Coast atmosphere we all breathe. "We have our own dialect," says Chaz, "and our own cars and music to go with it. We don't need anyone else to define us. We were left alone for a long time -- and that has become our strength."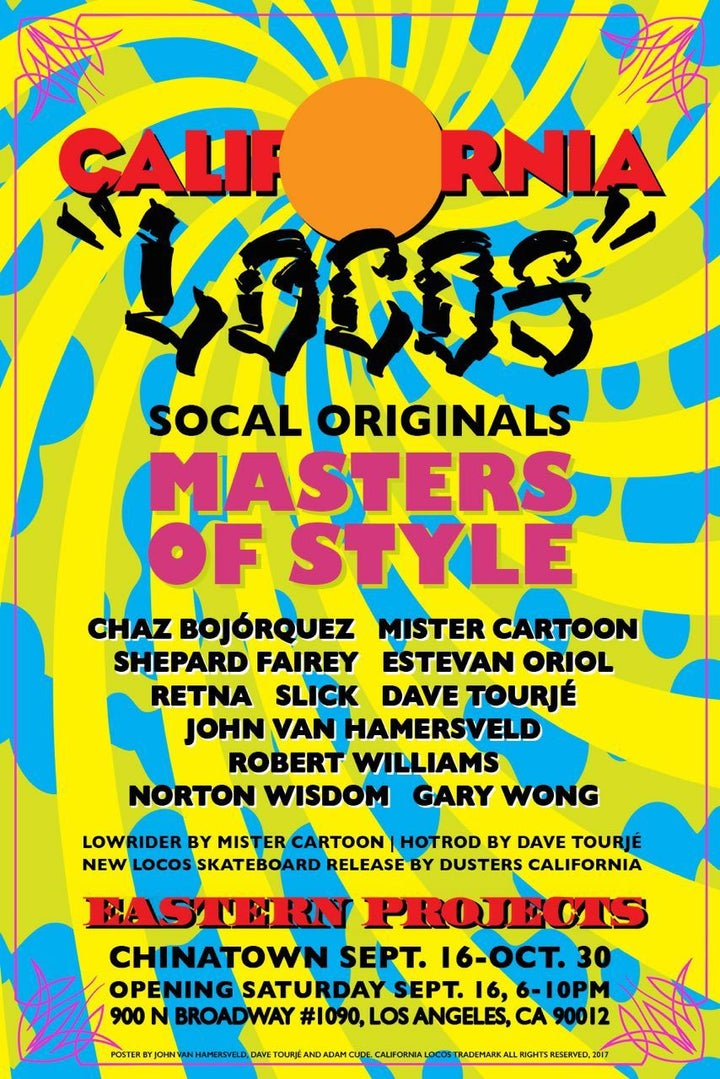 FOLLOW THE SHOW, GALLERY, AND LOCOS ARTISTS ON SOCIAL MEDIA:
Related
Popular in the Community