There's Glass Menage-erie. There's Nicky Minaj. There's ménage à trois. And then there's Hasan Minhaj.
Think Deepak Chopra meets Chris Rock. Spiritual meets comical. Gandhi meets Woody. He's nimble yet noble, profound yet playful, a rebel with reverence.
And oh yes, he's Indian. The chai tea kind, not the Cheyenne headdress kind.
Let's face it. We Americans don't really know our samosas from our pakoras, our chapati from our chutney. We arrogantly think we're pretty Indian hip if we watch Sanjay Gupta on CNN. We imagine we're uber open-minded if we so much as watch a you-tube video on "How to Wear a Sari." We think we deserve Groupons to a cruise down the Ganges if we tip our cabbie in Bengali.
Honestly, we're clueless. Ok, so we can order chicken tandoori and garlic naan and we can proudly drop a few names like Taj Majal, Hare Krishna and Ravi Shankar.
But seriously, we still pigeonhole our Indian career professionals into the roles of pharmacists and radiologists, with a couple of I.T. slots thrown in for good measure. Certainly we don't picture them as the next Fallon or Kimmel. Really?
That's where Hasan Minhaj steps in. The kid with the same initials as Henri Matisse, Henry Mancini, Herman Melville and Howie Mandel has some pretty huge shoes to fill. He not only fills them, he hits the ground running.
Having done the comedy circuit for 11 years, he's run the gamut from the new kid in town (Davis, California to be exact) to the new commentator on The Daily Show (Jon Stewart's last hire). Colbert, Meyers, Noah, Oliver, Corden and now, here's Hasan!
A one time speech and debate maven, Hasan has taken a big leap from India to America, from the Land of Cardamom to the Land of the Soccer Mom. In fact, he talks proudly about his own Mom, Seema, who went back to school for a Ph.D. There's no topic Hasan won't tackle. Check out his sketches on Indian Spiderman, condoms and Condemnologists.
Homecoming King, a coming-of-age/coming-to-America tale, was developed over two years from Minhaj's journals, drafts, and performance monologues, under the graceful, crackerjack guidance of director Greg Walloch. Echoing a traditional Indian marriage, the show's production is being "presented by special arrangement" by Mike LaVoie and Mike Berkowitz at the Cherry Lane Theatre, marking Hasan Minhaj's Off-Broadway debut.
After all, we Americans are all tuckered out, hemmed in, weighted down and fed up from Hilary's hidden e-mails, Rubio's whining, and Trump's swaggering. We're aching from pilates, groaning from House Speaker politics, and craving some snap and crackle. Yup, we've been wandering in a world of daily desert gloom without giggle, praying for a mirage ... or should I say a Minhaj?
It's not exactly ancestry.com, but Hasan flashes back in time, describing in comic/poignant detail how his family (Najmi, Seema, Hasan and Aisha) catapulted to California, the American Dream.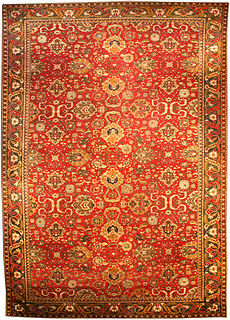 He 's a born storyteller (story, from the Latin HISTORIA, meaning account, history, tale). And he weaves his stories like a Jaipur Indian rug, embroidered with silver and gold threads.
At first glance, Minhaj looks like a young prince that stepped out of an ancient Indian folk tale. Only Minhaj wears a gray T-shirt; royal Maharajahs wear silk robes. Minhaj does have that regal, all-knowing look, even if it's not a smooth Indian carpet ride. Bumps are everything.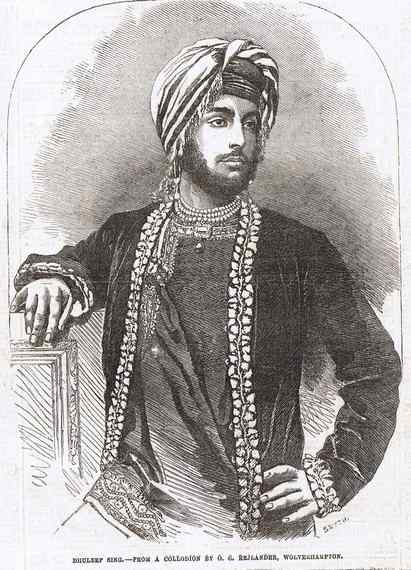 Prince Duleep Sing, collodion by Oscar Gustav Rejlander, Wolverhampton.
Exhibit 1857, Birmingham, Photographic Society
Credit: http://i1.wp.com/www.steampunkmonsters.com/blog/wp-content/uploads/2014/04/duleep-singh-3.jpg
Brown Rice -- from Raga to Saga
Nuggets of wisdom spill from his sage, silly, sophisticated brain, like kernels of brown rice. Could be Basmati, could be Uncle Ben's -- but that's the beauty of it. He's got the beat of the raga rolled into the American saga.
Hasan literally runs around the stage -- pacing, pointing, punting, pouting, positioning his agile fingers and angular, expressive face -- presenting his Minhaj-ian point of view.
Q & A: Quizzical and Assertive
Much of that POV involves questioning. Particularly about sticking out and fitting in. Jews, Muslims, Hindus... we 're all the same. Inquisitive, investigative. If we don't get answers, we keep asking questions. What about that Indian syndrome Log Kya Kahenge (What will People Think)? Hasan's response: Who cares?
Spices of India: Masala, Massaman and Minhaj
A storyteller/life coach/rhythmic blend of Buddha and Bono, Hasan alternates between prancing, skipping, galloping and standing still. The Chaplin-esque comic resembles a Seinfeld-ian observer, an Anderson Cooper-esque moderator, and a Ratan Tata-ish CEO, delivering a Power Point guest lecture before a huge Ivy League undergraduate hall. Only this is a packed Off-Broadway house, not an over-flowing Harvard classroom. There's multi-media, photos, charts, and diagrams. Think Steve Jobs with a heart.
Hasan, Heartland and Heartbreak
Aside from the funny, Hasan loops around the heavier topics of bullying, parenting, misfits, and broken-heartedness. Plunked right down in the midst of America, the mecca of "wifi and Jamba Juice," he was also dealt an iron hand, forbidden to attend prom. With ingenuity and guts, he persevered. And then... well, let's just say his once-upon-a-time crush, Bethany Reid, all but crushed him.
Sheik it Off
Ultimately, Minhaj wants to turn the world upside down and shake us up so we can (apologies to Taylor Swift) shake things off. Big things like racism. In two giant columns, Hasan compares Muslims and Hindus: love vs. hate of pork, beef, cartoons and statues. Tapping random audience members, he proves that no one can really tell the difference.
Pirates of Punjab
Minhaj running for office? Not any time soon. Per Hasan, "politics and corporations mean towing the line." Comedy, by contrast, is freedom. Say what you want... and "you're applauded for being a pirate."
3 R's: 'Riting, Roti and Risk-metic
Hasan reveals all, from the controversial to the frothy ("pettiness makes the world go round"). Hot topics range from organizing turban-clad bare-chested Indian Abercrombie and Fitch door-greeters to introducing Oreo cookies to his back-home-in-India friends and relatives ("oh my god, Hasan... it's one cookie, but now it's two.")
Nougats of Wisdom
Minhaj zigzags from manic to mystical, sprinkling tidbits of unexpected meltdowns. If Forrest Gump says life is a box of chocolates, Hasan is saying at any one time they might be melting.
When Hasan brought American nougat to Aligarh, "life as Indian youths knew it was over." Time can stand still. It's the "lack of the American way, the lack of innovation." As Minhaj explains, "Hershey's just added almonds and (then just) stopped."
Handles 'R Us
UPS notwithstanding (remember their ad, What can Brown do for you?), Hasan knows all about handles. In fact he's got a handle on the Indian "brown" culture he grew up in. He also has a handle on how to translate that onto American soil. His motto is something like "Life, Liberty and the Pursuit of Proton Paks."
A handle prevented him from getting the Toys 'R Us bicycle he craved as a kid. Instead, on his birthday, his father dragged him out at 7:00 am, driving to Home Depot to choose a door handle. He'd apparently already received his birthday gift: coming to America. Mahogany, siena, and chestnut brown may be great for furniture, but when it came to fitting in, Hasan was gently pushed out -- by high school hunks and handlers.
Peer Paneer -- Through Thick and Thin
Despite a childhood that sped right into adulthood, Hasan's thick brown skin wore thin, just like the rest of us. Peer pressure is brutal. When confronted with a circle of high school bullies like Raul Cortez, he caved. After all, most of us are not super-heroes of Comic Con. We're mere humans with cracks. His inability to stand up and snitch for his best friend Kevin McShane haunted him throughout his adolescence.
Enlightenment from A.yurveda to Z.en
Indians have given us AHA moments in medicine and mathematics. Aryabhatta, Brahmagupta and Ramanujam gave the world the concept of 'zero'. Hasan has gifted us with his own "0" logic, circling back to the essentials of brotherhOOd, lOve. hOpe, and fOrgiveness.
Broth, Froth and Moth
The Moth storyteller alum reminisces about his Cup o' Noodles soup "broth breath" and baffling schoolbus confrontations, questioning the "state-mandated policy" of cramming "100 kids onto a metallic rectangular vehicle."
Pita, Pizza and Paratha
Maybe flour is the cross-cultural force. Even Indian street food aloo tikkis are like Jewish potato latkes: they're both fried patties of spiced mashed potatoes and onions. Ironically, Hasan landed his big commercial break in the Italian world of flatbread: "I'm the Daniel Day Lewis of Pizza Hut."
Reverse Psych-Cardiology
Hasan sees the world through sepia-colored glasses. And often in reverse. At the opening of Homecoming King, Hasan compares his recent marriage to a reverse Lord of the Rings. "I got a ring, and lost half my powers." Even the crazy schoolbus was like a backwards Rosa Parks. "The cool kids were in the back. The nerds were in the front."
ABC's of Life -- A.ligarh, B.asmati and C.harisma
Yup, the savvy kid from the Indian city of Aligarh, home of Aligarh Muslim University (think Pocatello and Idaho State) can certainly teach us a thing or two about life.
I'd say he was born an old, wise cardiologist, regressing rapidly to a young prodigy comic-ologist. Like the Indian spelling bee champ who shrugs off pressure, Minhaj sees right through the rules. Why do traditional Indian parents want their kids to be cardiologists? According to Hasan, "The subtext is: 'Be secure. Get a nice house, a wife, carpeting, and live comfortably.' Their real question is: 'You're coming to the (American) crap table to do comedy?'" Minhaj's answer, in a heartbeat? "Why not!"