Perfection, excellence and beauty -- you won't find many creative people who don't seek these ideals in their work, from the surliest, most DIY of DIY bands to the most unashamedly elitist luxury car manufacturers. They are subjective ideals of course, but for Masam, a fledgling Paris-based design studio of already impeccable pedigree, these are the foundations of their creativity, the driving force.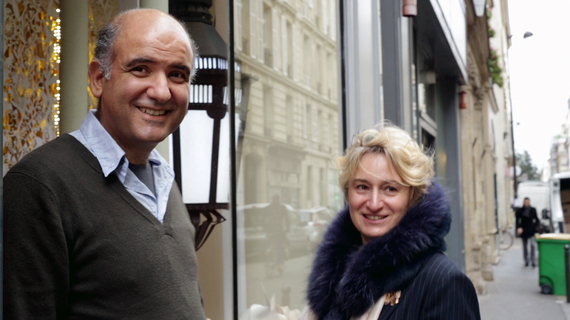 Masam is renowned paper artist Marianne Guély (her skills have previously been called upon by brands such as Dior, Louis Vuitton and Toyota) and Lebanese architect Said Njeim. The pair met at an architect's dinner, bonding over a love of travel and artisanal production.
"When we met the idea was to make the prolongation [sic] of the story of Studio Marianne Guély -- Masam," says Guély. They apply her paper-folding techniques to various materials including leather and alabaster, across lighting, jewellery and stationery. "We wanted to show we are coming from two different worlds," says Njeim.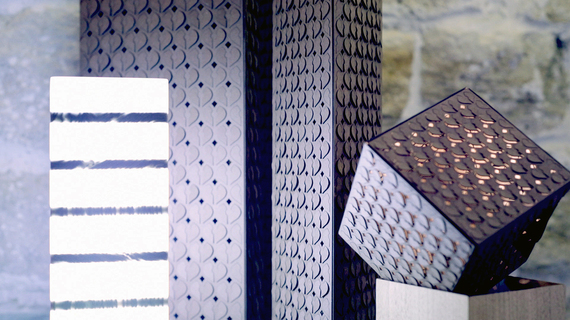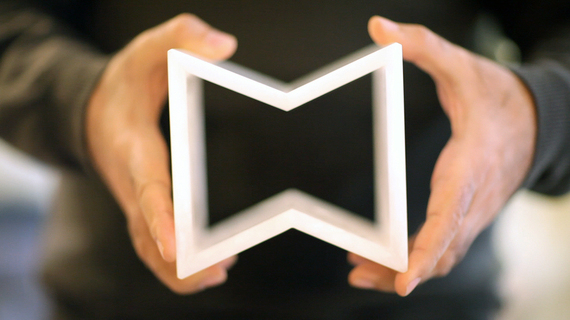 Their creative collaboration is also visible in the studio itself. The space on Rue de Provence in central Paris used to be a map store, a destination for travel fiends to come to and find inspiration and information. When taking over the space, Njeim felt it necessary to add the Masam touch. He took out an entire wall and exposed beautiful dark wooden beams, which make the studio space both more open and inviting.
Having premiered their debut collection at 100% Design in London in 2014 to great acclaim, the pair continue in their quest for perfection. Says Njeim: "I like perfection, I like excellence, I like beauty, and that is what we try to do with paper and the other materials."
REAL LIFE. REAL NEWS. REAL VOICES.
Help us tell more of the stories that matter from voices that too often remain unheard.