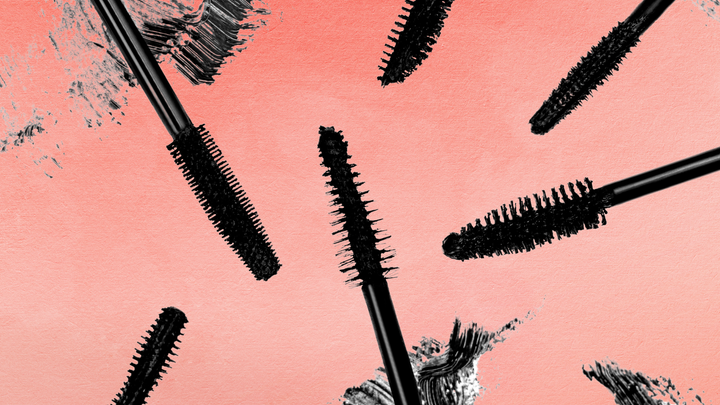 It seems every influencer these days is either wearing eyelash extensions or falsies, proving the desire for standout lashes is strong. It's no wonder ― fluttery lashes can instantly wake up tired eyes, dress up a simple eye look and up the drama on a smoky eye.
One lash-boosting method that's been making the rounds on TikTok doesn't involve lash glue or a trip to an extension specialist. It's called mascara cocktailing, and it's a technique that makeup artists have been doing for years to maximize volume, length and definition. Below, pro makeup artists discuss what exactly mascara cocktailing is as well as how to properly do it — sans clumpiness.
What Is Mascara Cocktailing?
Mascara cocktailing is a technique in which multiple mascaras are used to achieve a desired lash look. Los Angeles-based makeup artist Chloe Majdipour of Beauty By Chloe said this application method is ideal when one mascara on its own might not be able to deliver the results you're after. There are several combinations of mascaras you can cocktail together (for instance, pairing a curling formula with a volumizing one for a one-two punch of fullness and lift), but the process will vary depending on what you're seeking.
In any case, by layering on different types of formulas, mascara cocktailing allows you to create your own custom lash look at home, making it a great option for those who don't want to go through the hassle of applying individual false eyelashes or commit to eyelash extensions.
How To Find Formulas That Are Compatible
Layering on tubes of mascara may sound like it would yield a clumpy mess, but experts agree that if you study each mascara to strategically pair compatible formulas, you'll be left with great results.
"Some mascaras can be more on the wet side while others have a more dry, mousse-like texture," Majdipour said. "In general, these two mixed together will cause the lashes to stick together and become super clumpy."
Instead, stick to mascaras that are meant to achieve different looks — for instance, a lengthening mascara with a volumizing mascara, or a thickening mascara with a separating mascara.
After the formula, consider the mascara wand's brush shape. An hourglass-shaped brush is typically more dense and has the ability to pick up more product, offering volume and thickness to the root of the lashes that someone with thinner lashes would benefit from, Majdipour said. A mascara wand with a skinny comb shape offers next-level length, while ball-tipped wands can help "accentuate specific areas like the root of the lashes as well as hard-to-reach areas like the inner and outer corners," said celebrity makeup artist Carola Gonzalez.
Finally, a cone-shaped wand is ideal if you're going for a winged-out lash look, as the smaller tip allows you to get into the inner corners while the larger end helps elongate the lashes toward the outer corner of the eyes, Majdipour said.
How To Apply Your Mascara Cocktail
Majdipour recommended beginning with a light base before loading up on another mascara for the second layer. "I personally love to start with a lengthening mascara that has a skinny brush," she said. "Then, after coating each eye, I'll give 15 to 30 seconds of drying time to allow the next mascara to be built on top of it (rather than them mixing together)."
Next, take a more volumizing mascara with a dense brush to thicken the lashes. For those with straight lashes, Majdipour said to curl the lashes and then apply a waterproof mascara as your first layer to lock in that lift and curl.
To avoid a clumpy mess, Gonzalez said to be mindful of over-applying your mascara, and suggested keeping a clean mascara spoolie handy to separate the lashes in between each application. "This will prevent clumps and will make for a more uniform application," she said.
You'll also want to scrape some product off of the wand and onto the side of the tube before applying to your lashes ― this will help you avoid over-coating the lashes at one time, said Majdipour, who recommended working slowly and in thin layers.
When it comes to mascara cocktailing for your lower lashes, both Majdipour and Gonzalez said to keep it natural. "My personal preference is to accentuate the top lashes and leave the bottom lashes looking more natural unless I'm going for a more editorial, dramatic, high fashion look," said Gonzalez. In general, she said to stick to just one to two coats of the same mascara on the lower lashes, or, for more of a doll-like look, combine a more natural-finish mascara with a volumizing formula to thicken.
Want to try cocktailing yourself? The mascaras below fit the descriptions we've mentioned in this story.
HuffPost may receive a share from purchases made via links on this page. Every item is independently selected by the HuffPost Shopping team. Prices and availability are subject to change.
A clump-free lengthening mascara
Before You Go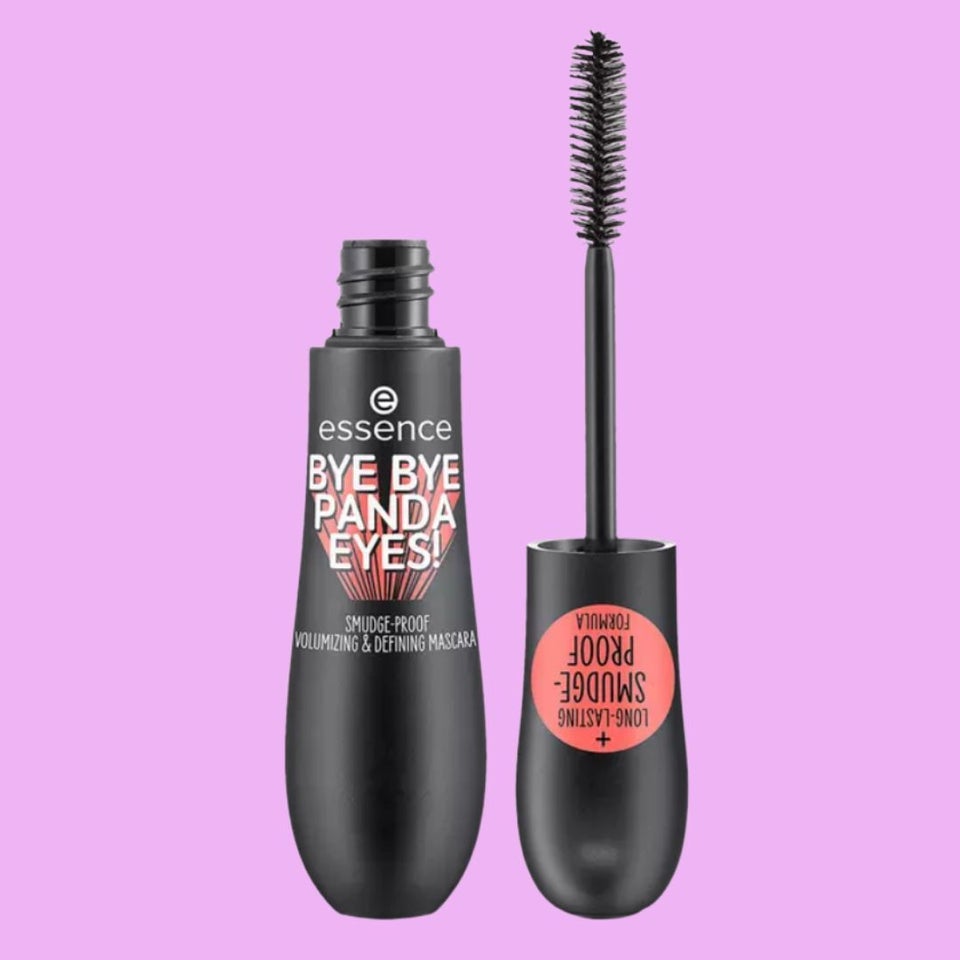 The Best Tubing Mascaras