Most brides-to-be can't wait to walk down the aisle, but for Jennifer Urs Sullivan, it was the one moment she was dreading most.
Six months before Sullivan got engaged, her father Walter died unexpectedly of a heart attack. "We lost him in October of 2012. It hit me really hard because I wasn't expecting it," Sullivan told Local 10 News in Miami.
"I couldn't imagine walking down the aisle without him and it was something, every time I thought about it I broke down," she said.
Since Sullivan and her father shared a love of football -- she even played as a kid -- she came up with an idea that would both honor her dad and make her walk down the aisle memorable. All she needed was her alma mater, the University of Miami, to help her out.
The plan? Ask Sebastian the Ibis, the mascot for the Miami Hurricanes, to escort her instead. "It seemed only fitting that they be the ones to give me away. I thought, if I had Sebastian walking me down the aisle there's no possible way I could feel anything but joy."
Check out the video below to see Sullivan's incredible walk and pay special attention to the mascot's jersey!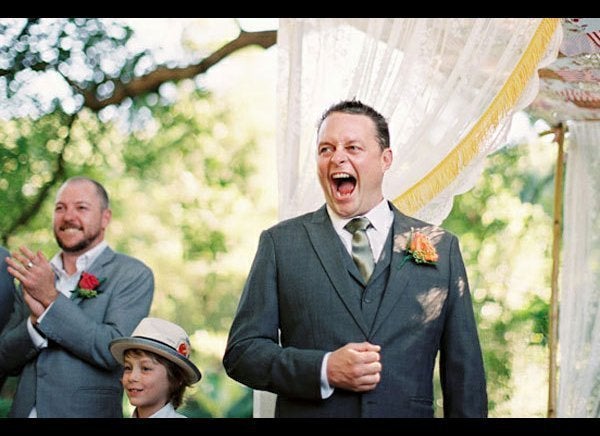 45 Emotional Grooms' Reactions