Masikryong Ski Resort, located near the city of Wonsan, might not fit into your typical view of a glamorous mountaintop resort. Rather than ornate lodges and chalets, the resort embraces a more... contemporary... look.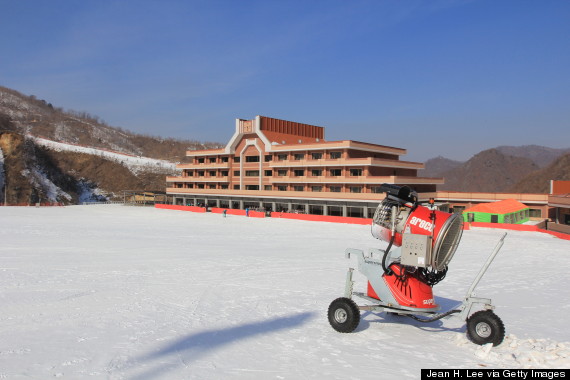 The nearly 3,460-acre resort includes dining areas, "vintage" chairlifts and 70 miles of multi-level ski slopes, the Daily Mail reports. Hundreds of snow cannons are used to blanket the resort in snow. Previously, the area had been a clear mountainside covered in lime trees (which are also known as linden trees). The resort also features accommodations for skiers, one with high-quality hotel rooms and one with dorm-style accommodations.
Check out more photos and a video via the Daily Mail below.