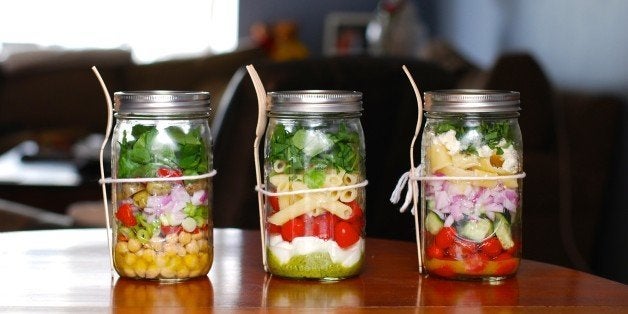 Bringing lunch to work can feel like a chore -- it requires planning, getting up early to pack your lunch or remembering to prepare it before you go to bed. It needs to be portable and it needs to be exciting, but it also can't be smelly (sorry tuna fish or egg salad sandwich lovers. We're fans, but we can't handle the odor in the office). Not only is it difficult to motivate to bring your lunch and find the right thing, it's also difficult to sustain the practice. After so many days of making the same thing, you inevitably tire of it.
Fear not. The mason jar salad is here to solve all your lunchtime problems. It's portable, healthy, easy to make and offers room for plenty of variety. It's the perfect solution, and it's about to be your new best friend this summer. You can layer so many vegetables and grains in the jar, and mix and match so many different ingredients that you'll never get bored.
Packing your salad in a jar is also an amazing way to solve the classic soggy salad problem. If you pack a pre-dressed salad for lunch, the greens will be limp and soggy by the time you're ready to eat it. And who has a separate salad container to bring in addition to the salad itself? The mason jar salad keeps your greens from getting dressed until you're ready to mix it up. All you have to do is put the salad dressing in first and layer in ingredients one by one, leaving the salad greens on top. You should start with the heaviest, most non-absorbent ingredients first.
Here are 12 mason jar salads to try for your next lunch break. Let us know what your favorite combinations are!
Greek Pasta Salad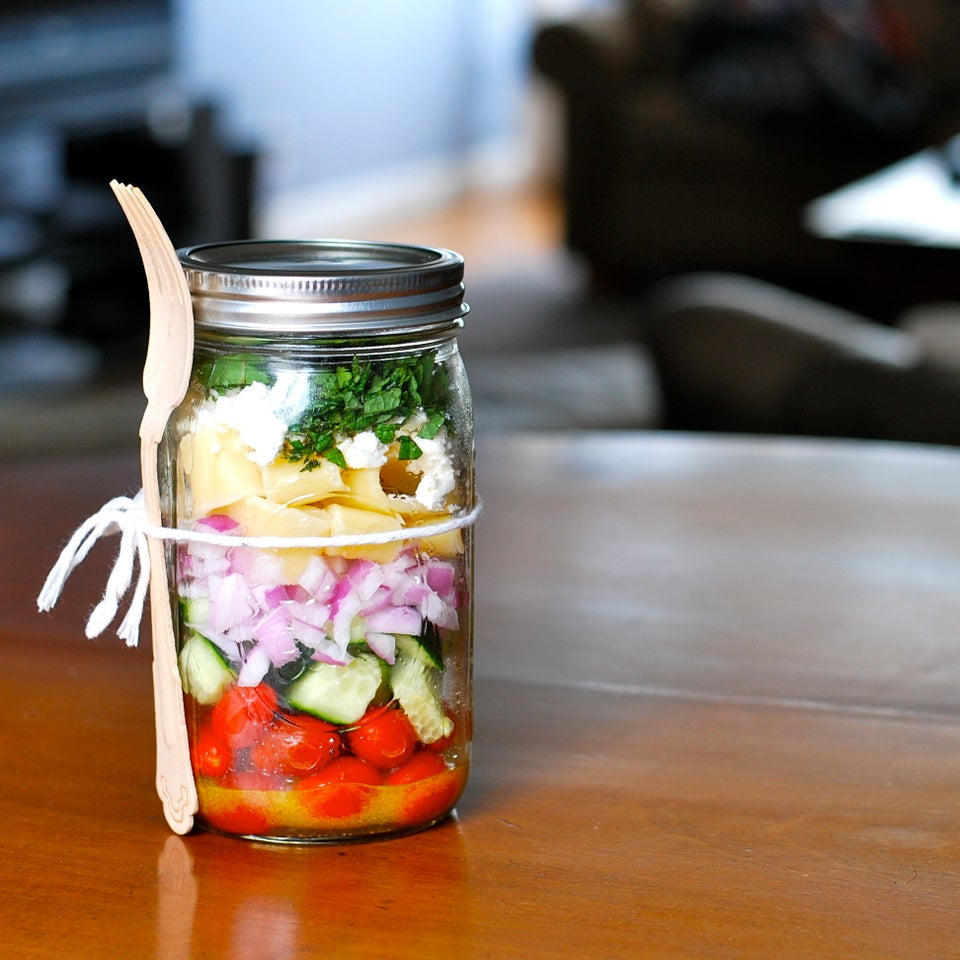 Green Garden Mason Jar Salad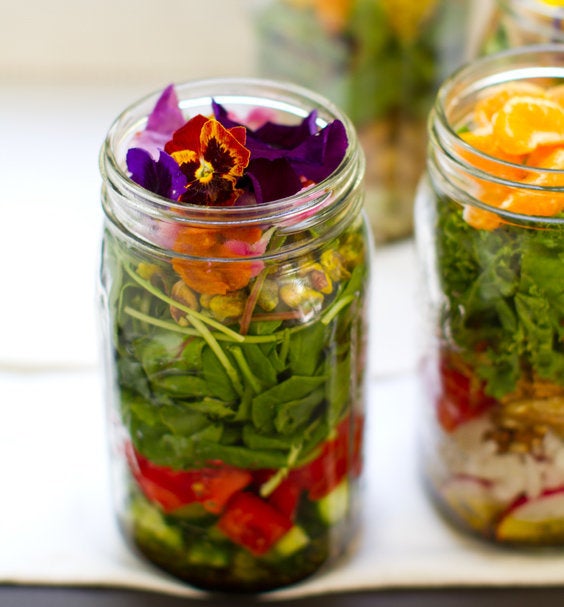 Lunchtime Layered Taco Salad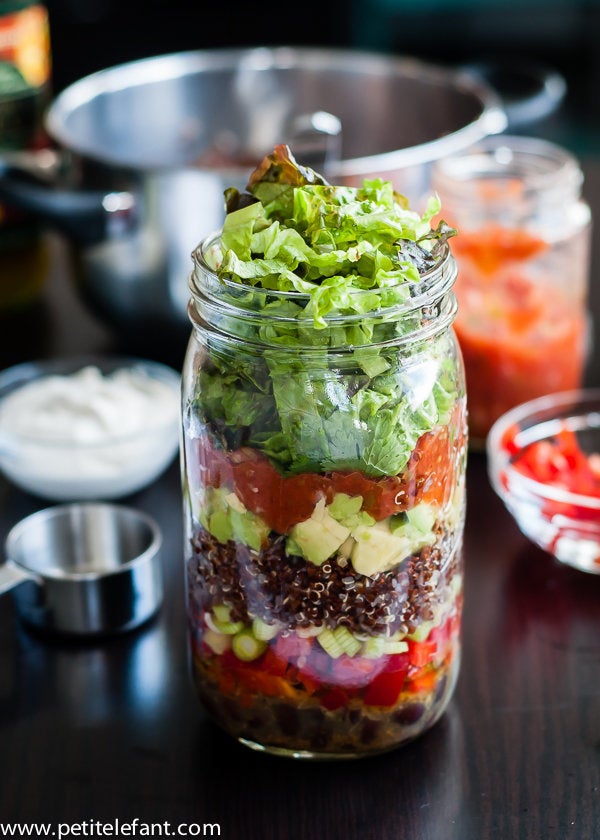 Fresh Fruit Salad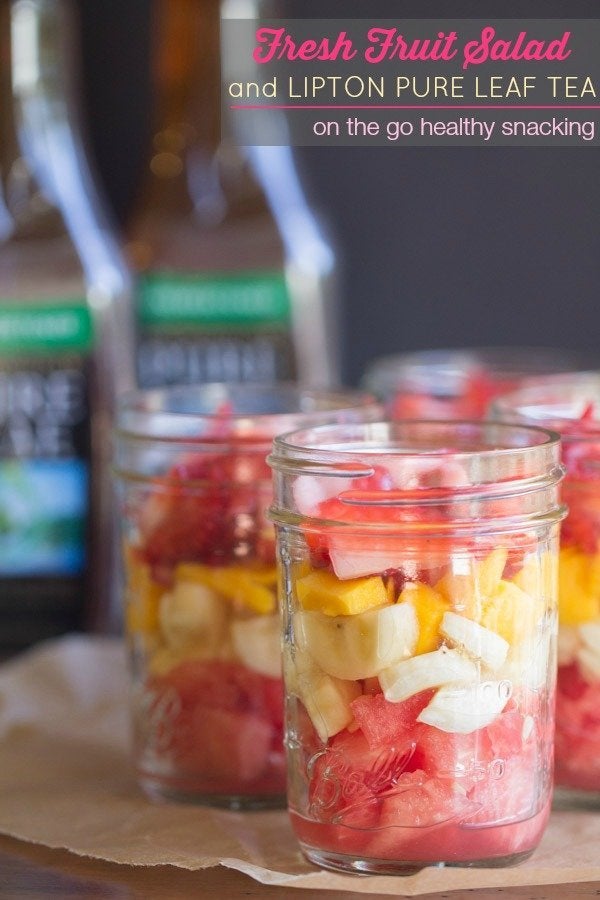 Chicken & Spinach Salad Jars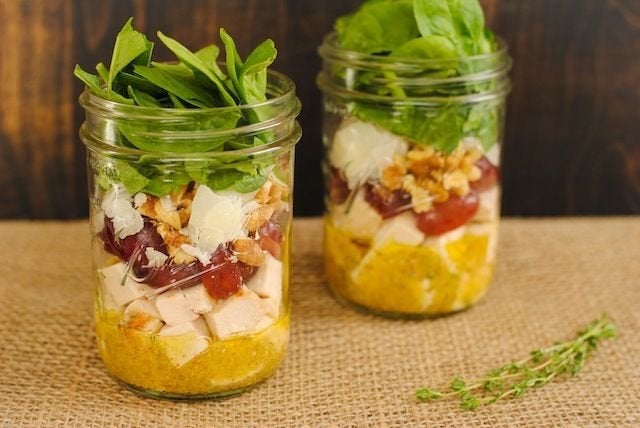 Chickpea Salad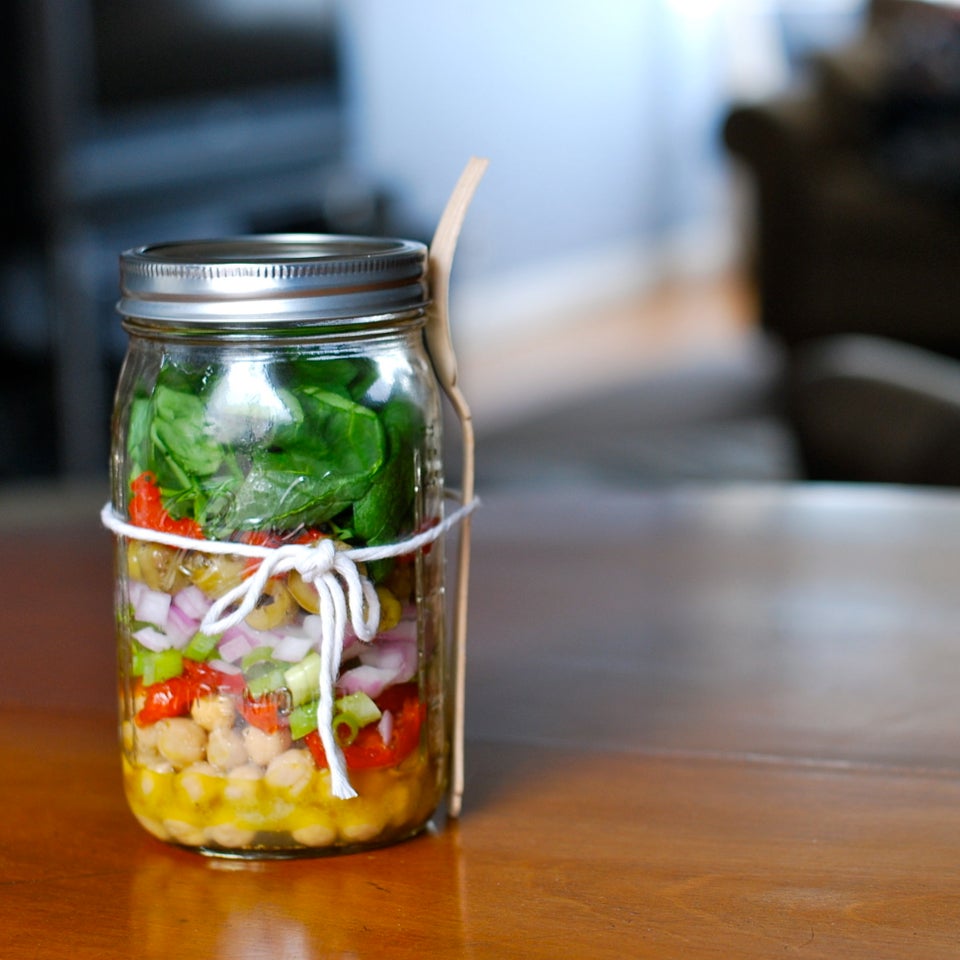 Single Serve Layer Salad In A Jar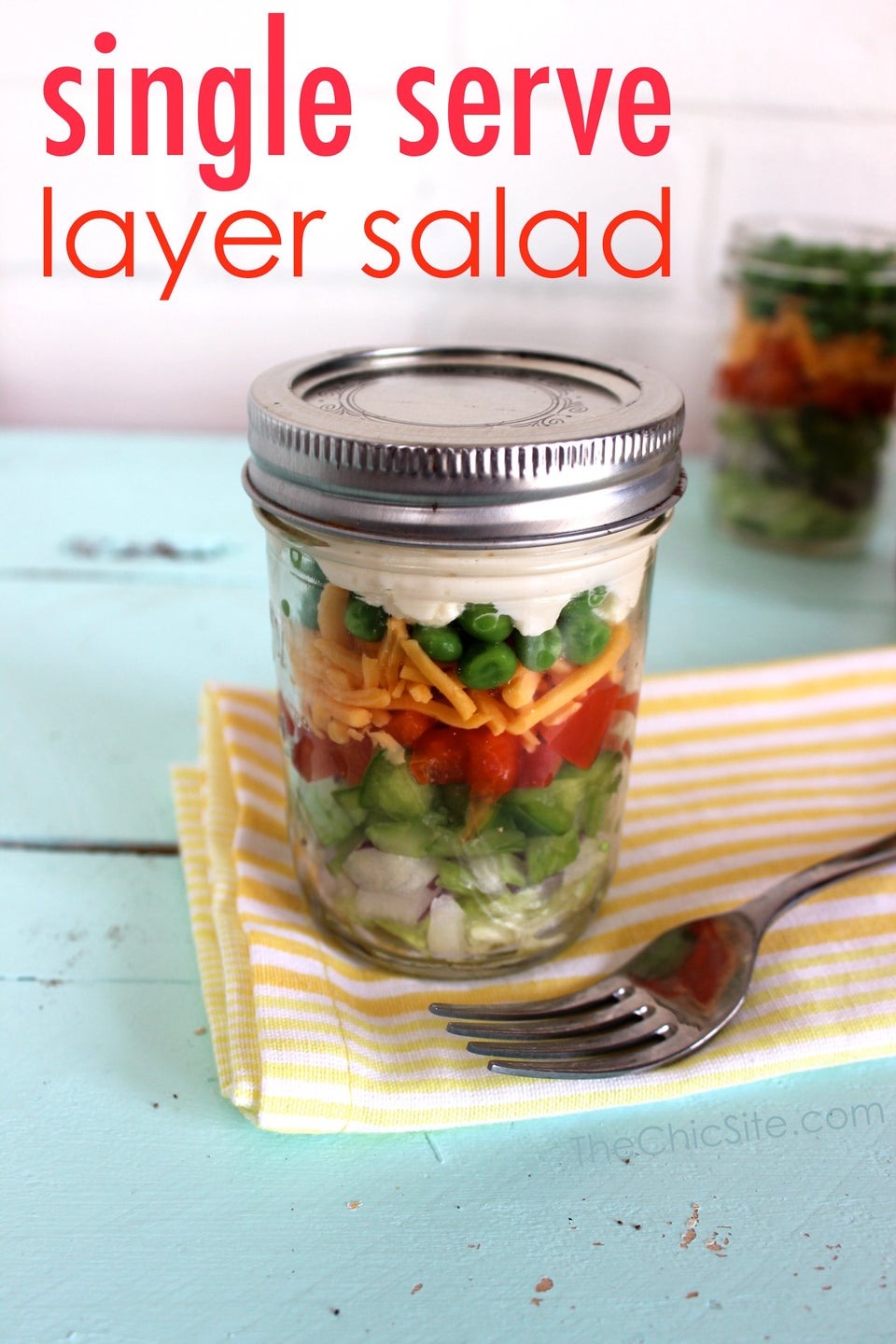 Caprese Pasta Salad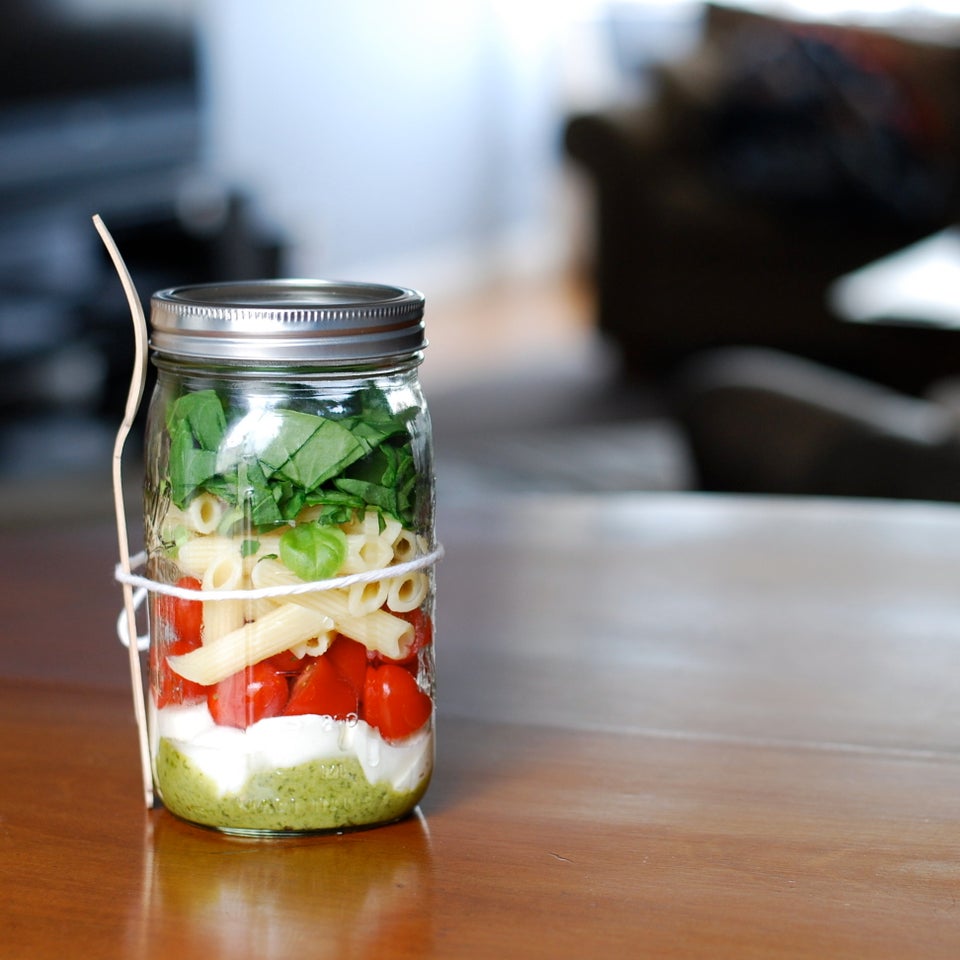 Mason Jar Salad With Lemon Garlic Tahini Dressing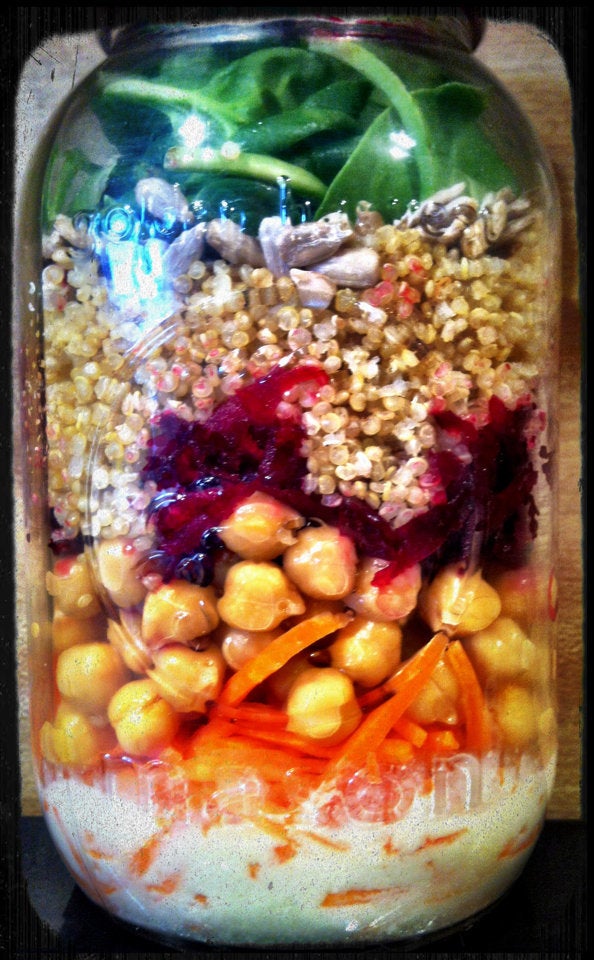 Sunny Kale Kruncher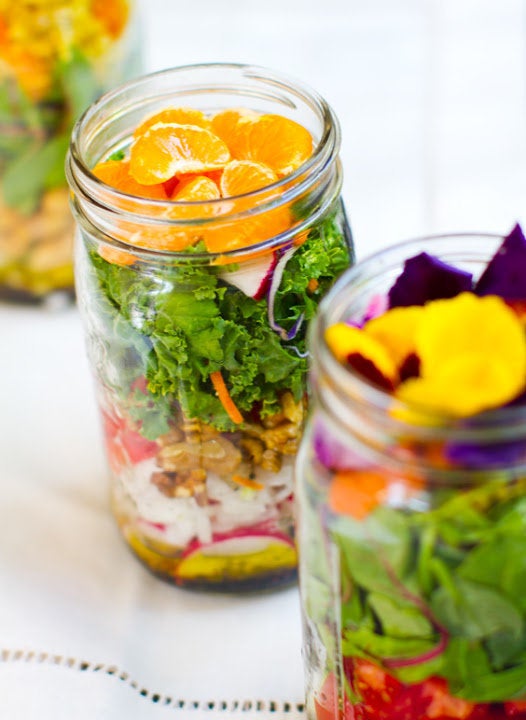 Mason Jar Zucchini Pasta Salad With Avocado Spinach Dressing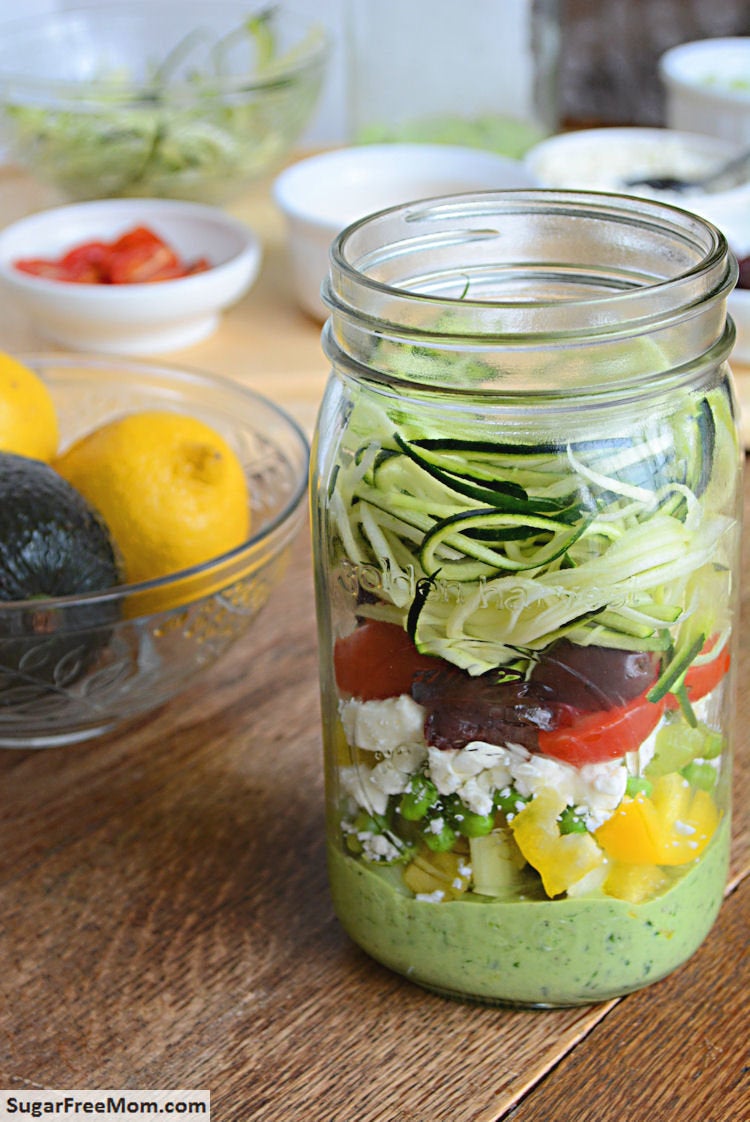 Chopped Taco Mason Jar Salad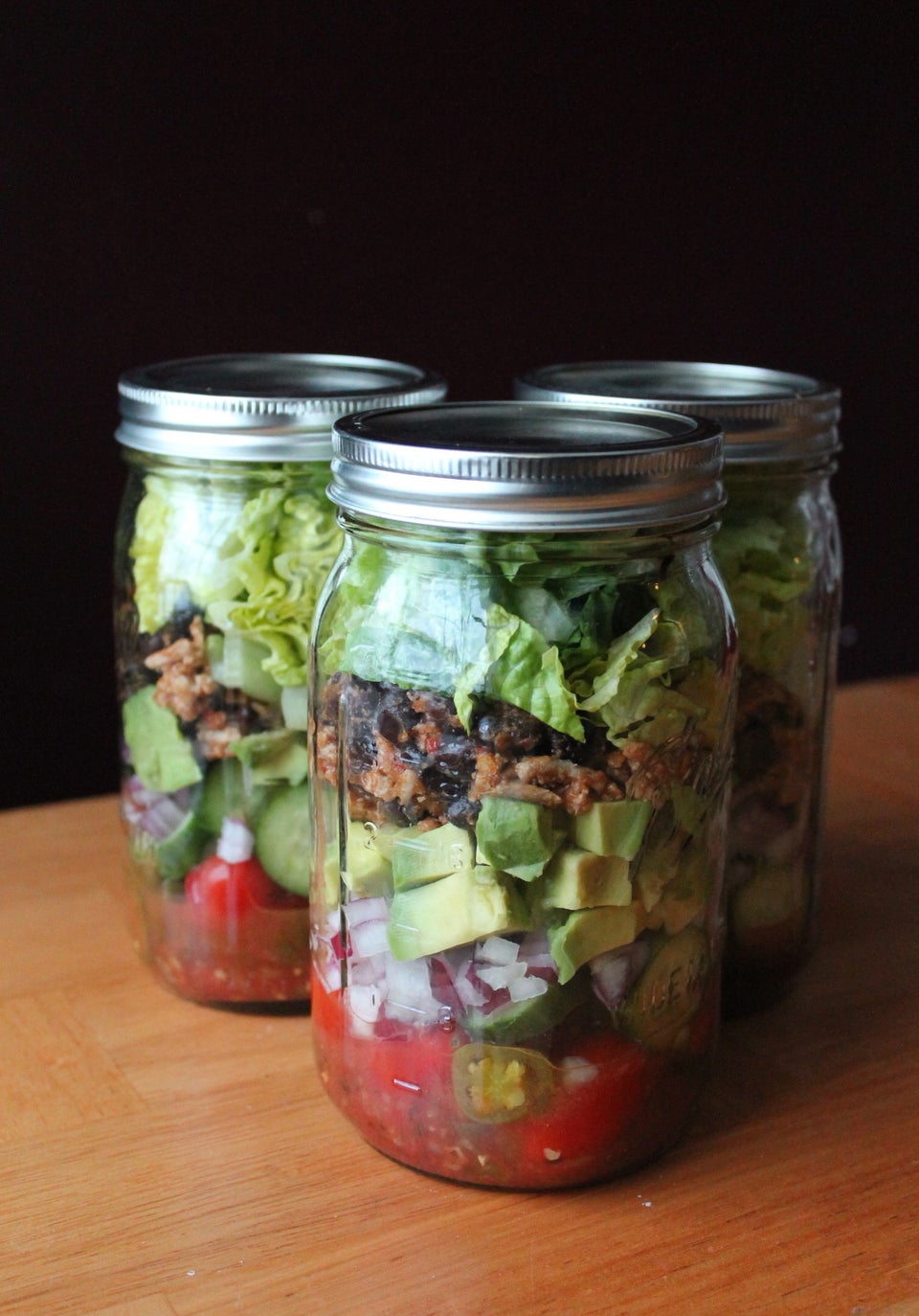 Related
Before You Go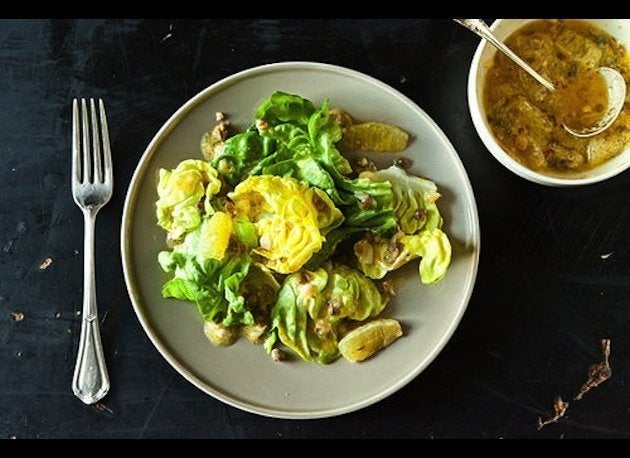 The 10 Salad Dressings to Know