Mason jars took the wedding world by storm, and that leaves some of us to believe their time has passed: Is the Mason jar over?
Mason jars have become such a common wedding trend that even big box retailers are now selling them in various shapes, sizes and colors. The fact that one can buy them in the local grocery store leads me to believe they have lost much of their original charm.
One cannot get on Pinterest without seeing a Mason jar being used at a wedding in some way shape or form. What is the big deal with Mason jars anyway? I believe the Mason jar symbolizes a major shift in weddings for a modern couple. They allow a wedding to be more casual, a bit more personal and on some levels make it more relatable and less stuffy.
We have all been to a wedding that was trying too hard, that was way over the top and too fancy for the couple getting married. The Mason jar is a simple item that brings a wedding back down to earth and makes it feel homey, without trying too hard. Whether the couple uses Mason jars for water or wine glasses, as vases, votives or to serve a delicious dessert in they have a way of making a wedding more personal.
Couples who use Mason jars in their weddings want to be different, funky and unique -- and when they first hit the wedding scene, they were. Now that anyone can buy them everywhere, has that sense of specialty disappeared? Is it just expected to have Mason jars in your wedding in some capacity? Will you be judged as hopping on the bandwagon of Mason jars if you use them in your wedding?
Although Mason jars have definitely had their moment, they are not going away anytime soon. Couples are now just getting more creative with how they use them and are finding some amazing ways to upgrade them in their weddings.
I have seen so many creative and beautiful upgraded Mason jars. One couple hand painted all of their Mason jars with unique patterns which they used as vases on their tables. I have seen other couples cover half of the Mason jar in glitter and use it as a beautiful votive. You can also use a paper doily and cover the bottom half of a jar to give it an elegant rustic look. If you love music you can decoupage the Mason jar with song lyrics or sheet music. There are countless ways to upgrade Mason jars at your wedding so that it is more personal and less predictable.
Being a Brooklyn-based wedding planner, there are Mason jars at 80 percent of my weddings and now that guests have seen it so many times, they always appreciate a creative couple that finds a new way to use or upgrade Mason jars.
A wedding should be a reflection of the couple's relationship, love, style and personalities. If you love Mason jars then go for it, use them in your wedding. I would just recommend finding a way to make them more personal or meaningful so you are not just following a trend, but adding value and detail to your big day.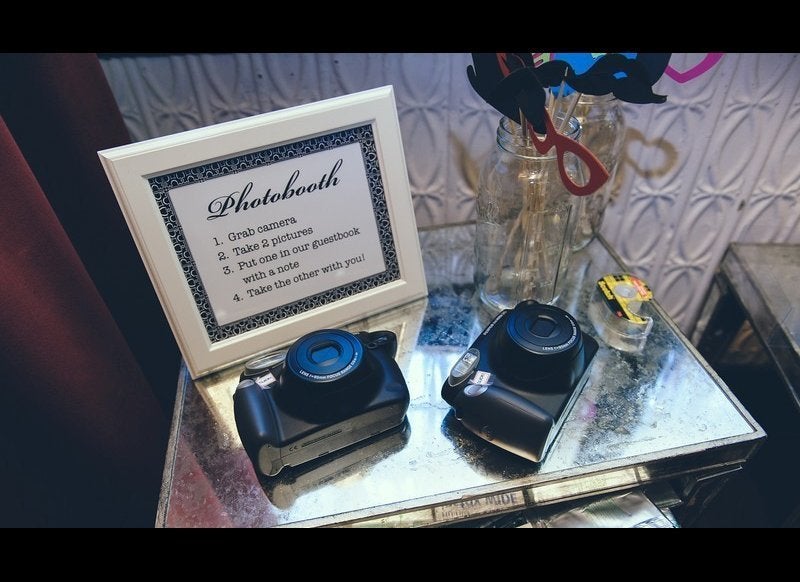 Is the Mason Jar Over?
Popular in the Community