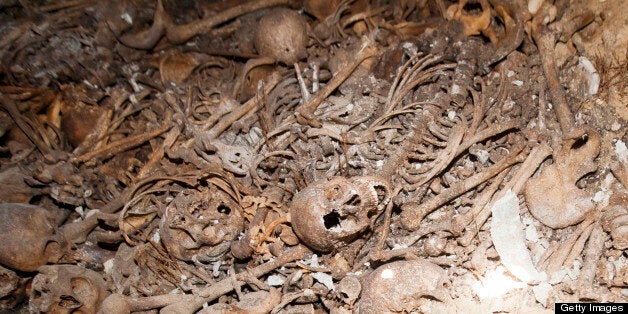 The bodies of about 200 Palestinians have been found in mass graves in Jaffa, Israel. AFP reports that an official at a Muslim cemetery in the coastal town announced the discovery of six secret tombs on Friday after workers stumbled upon the remains while conducting renovations.
"We discovered mass graves forgotten by time inside the al-Kazkhana cemetery," Abdul Majid Eghbariyeh, head of religious affairs at the al-Aqsa Association for Religious Endowment and Heritage, told Lebanese daily as-Safir, according to a translation by al-Monitor. "The presence of these graves might have been known by some of Jaffa's elderly residents, but their true stories remain a mystery. Today, fate led us to discover them anew so that their real stories may be told."
Though Eghbariyeh is reluctant to offer a definitive explanation for the origin of the remains, older residents of the neighborhood believe that the bodies belong to victims of the 1948 Arab-Israeli War, AFP reports. Jaffa had been a Palestinian town at the onset of the fighting, when thousands of residents fled the city amid the violence. In the years since, former Palestinian residents reported having seen piles of bodies in the city's streets, with some even claiming knowledge of mass graves, Al Jazeera notes in the video above. Last week's discovery is the first known physical evidence that could corroborate their stories.
"I was 12 years old when we were expelled from Jaffa," former resident Abu el-Abed Toufaha told as-Safir. "I don't know if our murdered families were buried in the city or not. I am unaware of the location in which they were interred. These might, in fact, be their graves."
Historian Mahmoud Obeid told as-Safir that the 200 bodies were found in the two graves that were dug up, with an unknown number of additional skeletons contained in the four graves yet to be excavated. He asserts that "the bodies were buried following Muslim traditions," but this statement is contradicted by those of a witness who says he helped move the remains to the burial site.
"I carried to the cemetery 60 bodies during a period of three or four months. We used to find the people in the street and most of the time we didn't know who they were," 80-year-old Jaffa fisherman Atar Zeinab told AFP. "We carried them early in the morning or in the night. We put women, children and men in the same place... nobody prayed for these people."
Watch the video above for more from Al Jazeera's report on the discovery, and see below for photos of the mass graves.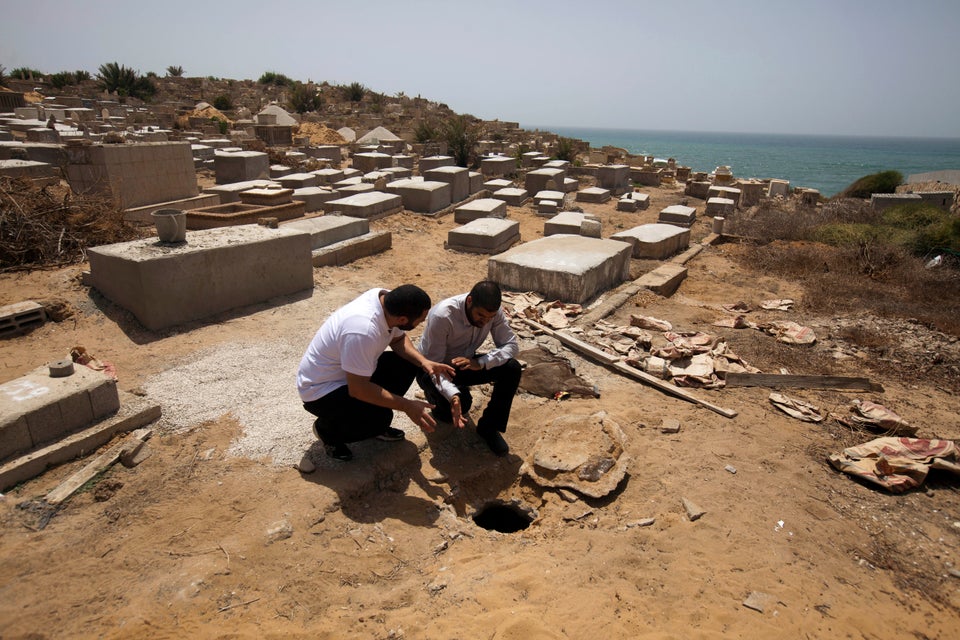 Mass Graves Found In Jaffa
Support HuffPost
The Stakes Have Never Been Higher
Related
Popular in the Community