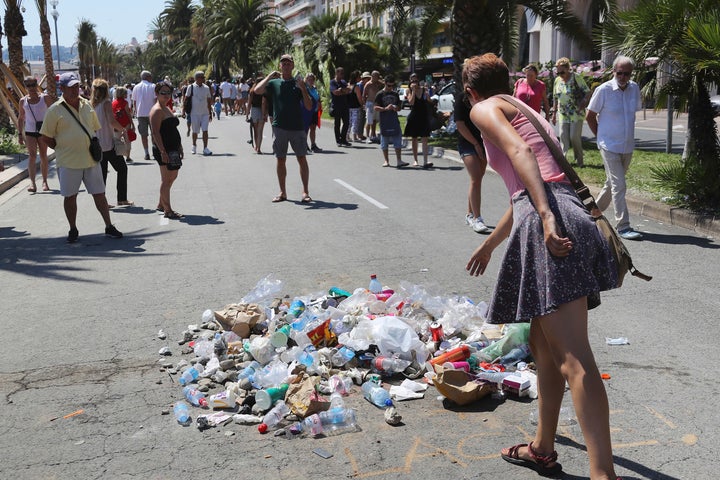 In the years before Mohamed Lahouaiej Bouhlel made the reprehensible decision to commit mass murder by ramming his truck into a crowd gathered for a Bastille Day fireworks display in Nice, France, he terrorized his own family.
He beat his wife, Hajer Khalfallah, and his mother-in-law, his wife's lawyer told the French newspaper Le Parisien. He was prone to verbal tirades and violent outbursts. His father described him as periodically erupting and breaking everything in sight. One neighbor who visited his apartment said it was "very tense," with clothes tossed around and overturned chairs. Another neighbor recalled having to physically restrain Lahouaiej Bouhlel from hitting his wife.
In one particularly disturbing incident, he allegedly defecated on his daughter's bed. He had also thrust a knife into one of his children's stuffed animals, neighbors said, twisting out its insides.
Four days after Lahouaiej Bouhlel killed 84 people, a portrait has begun to emerge of the mass murderer ― not as a religious extremist but as an angry, volatile man who physically and verbally abused those closest to him on a regular basis.
As The Huffington Post has previously reported, this story is tragically familiar. In the past few years, many of the men who have committed heinous, unthinkable acts of violence against the public have had a history of abusing the women in their lives. Prior to unleashing their deranged violence onto the world, it appears they practiced it against the most vulnerable and accessible targets ― those living inside their homes.
Before Micah Johnson gunned down five Dallas police officers, in the deadliest attack against law enforcement officers in the U.S. since Sept. 11, 2001, he was accused of sexually harassing a female soldier, who asked that Johnson receive mental help and for a protective order against him.
Before Omar Mateen opened fire in a gay nightclub in Orlando, Florida, and committed the deadliest mass shooting in modern U.S. history, he beat his wife.
Before Robert Dear shot to death three strangers at a Planned Parenthood facility in Colorado Springs last fall, he allegedly abused his wives, was charged with rape and arrested under a "Peeping Tom" law.
Before Tamerlan Tsarnaev planted bombs at the Boston Marathon with his brother in 2013, killing three people and injuring more than 260 others, he was arrested for assaulting his girlfriend.
Before Cedric Ford went on a shooting rampage in Kansas, killing three and injuring 14, he was served with a restraining order stemming from a domestic violence complaint filed by his ex-girlfriend. In her request for the order, his ex-girlfriend wrote that it was her belief that he was "in desperate need of medical and psychological help."
Tragically, there are scores of other examples like these. To be sure, not all abusive men turn into killers; they are a minuscule percentage of the whole. But domestic violence is far too common, with 1 in 4 women expected to be a victim of severe physical violence by an intimate partner in her lifetime.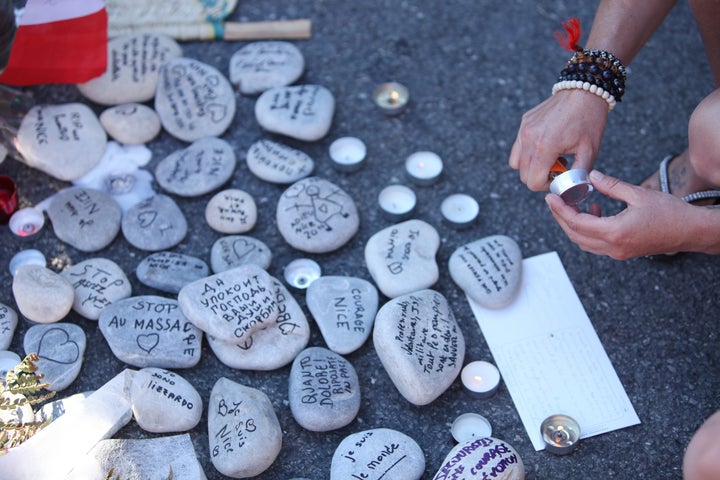 Among researchers who work on predicting violence, domestic abuse is recognized as an important clue that a person may be a future risk to society.
"When you are trying to predict violent recidivism, you tend to find that domestic violence is one of the strongest predictors," said Zachary Hamilton, who studies risk assessment as director of the Washington State Institute for Criminal Justice.
He cited an analysis of criminal offenders in Washington state, which found that a felony domestic violence conviction was the single greatest predictor of future violent crime.
"That's not to say that every instance of domestic violence ends up predicting future violent acts, but it is one correlate that says that if someone engages in domestic violence, they're less likely to frown upon any acts of violence," he said. "It is an indicator of that person's makeup."
Melanie-Angela Neuilly, a professor in the Department of Criminal Justice and Criminology at Washington State University, offered one theory that may help explain the connection between domestic violence and general violence: the idea of toxic masculinity.
"We raise our boys with an acceptance that violence will be part of their behaviors ('boys will be boys'), while teaching them to repress all feelings except for anger ('boys don't cry'), in a society which objectifies girls and women," she explained. "While problematic in and of itself ('patriarchy hurts men too'), we see that abusers overwhelming come from abusive background, and thus only replicate patterns they have learned during their childhoods, patterns which, while criminal, are ultimately reinforced in a number of ways in a masculine culture of violence."
In the U.S., most mass shootings are related to domestic violence. Last year, Everytown for Gun Safety examined five years' worth of data on shootings in which at least four people were killed with a gun (a common definition of mass shootings) and found that in 57 percent of the attacks, the perpetrator targeted either a family member or an intimate partner.
These acts of carnage, in general, do not make front-page news. They might not seem as scary to the public, because they don't involve random targets or typically occur in public places. But it's important to recognize that in these shootings, the victims are predominantly women and children.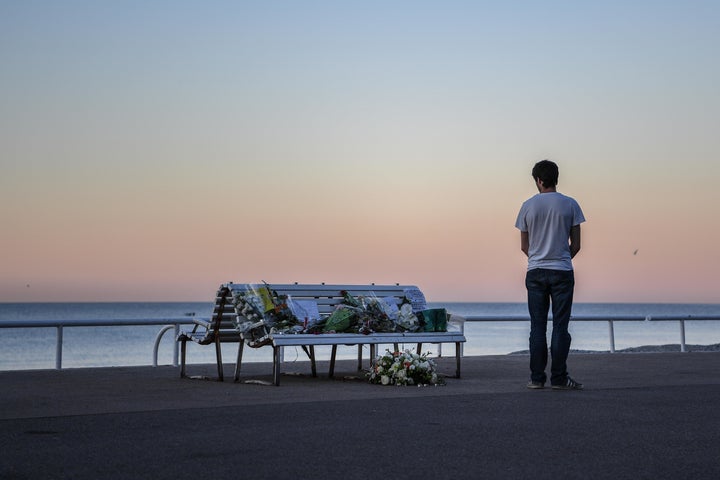 In Lahouaiej Bouhlel's case, it doesn't appear that he was ever convicted of domestic violence, though police were called to his apartment on multiple occasions. His wife's lawyer told Le Parisien that "complaints had been filed," and one neighbor said that photos, taken after he defecated on his daughter's bed, were given to police as evidence of his abuse.
The question, then, is were his wife's reports taken seriously, and if not, why? Was he punished for his abuses? His wife was intimately familiar with his rage and his capacity for future violence. If she told authorities about his violent outbursts, did the authorities simply not listen?
"We know that domestic abusers don't always limit their abuse to intimate partners, and that their violence at home doesn't always stop at the front door," said Kim Gandy, CEO of the National Network to End Domestic Violence.
"If everyone took domestic violence more seriously, if we listened to victims when they report that someone is dangerous, the nation and the world would be a safer place," she said.
Marsha Robertson, director of communications at Futures Without Violence, said the history of domestic violence among mass shooters is now so prevalent that her organization has started to refer to the pattern as "Day 3."
"On Day 1, the shooting occurs and the press has only the bare bones of the incident. On Day 2, the media has access to much more biographical information. On Day 3, further inquiry has confirmed that the shooter had a history of domestic violence, and often had a traumatic childhood," she said.
"In other words, recent mass shootings, as well as the incident in Nice, continue to confirm that domestic violence is not a behavior that we can dismiss or ignore," she continued. "It's a warning sign of toxic behavior that can grow into something catastrophic."
Willa Frej contributed reporting.
This story has been updated with comment from professor Melanie-Angela Neuilly of Washington State University.
______
Melissa Jeltsen covers domestic violence and other issues related to women's health, safety and security. Tips? Feedback? Send an email or follow her on Twitter.
______
Related stories:
Related
Popular in the Community