If President Donald Trump fires Deputy Attorney General Rod Rosenstein or any other officials involved in the Russia investigation, he faces the prospect of hundreds of thousands of activists immediately turning out to protest all over the country.
A coalition of grassroots activists, unions, policy organizations and good governance groups have, for months, been plotting to quickly and forcefully respond to any perceived interference with the investigation. And with Trump increasingly vocal about his displeasure with the inquiry, these organizers say they're stepping up their efforts.
The coalition, calling its would-be gatherings "Nobody Is Above The Law" protests, released "red lines" that it said the president or his administration would have to cross to trigger the protests. These include firing any of the investigators or their supervisors, pardoning key witnesses or otherwise interfering with the investigation.
Lisa Gilbert, vice president of legislative affairs at Public Citizen, a government accountability group and one of the leading protest organizers, attributed the coalition's diverse membership to a growing sense among it members that the threat to the investigation represents a structural challenge to civil society.
"It's a constitutional crisis and different from anything else we've had to react to," said Gilbert.
Among the coalition's members are the American Federation of Teachers, MoveOn.org, the Sierra Club, the Center for American Progress, anti-Trump grassroots group Indivisible and the women's rights advocacy organization Ultraviolet.
That so much activity has occurred for an event that has yet to actually transpire is indicative of the increasing organization and savvy of the protest movement against the Trump administration.
Gilbert added that people are growing more comfortable with, and accustomed to, protesting in the Trump administration.
"We're in a new protest culture, that is just part of how we react now," she said. "You take a stand to show that this issue is huge."
The Wall Street Journal reported Friday that Trump administration officials and allies are planning a coordinated attack on Rosenstein to lay the groundwork for his firing. Rosenstein's sacking, one official told the Journal, is "a matter of when, not if." Attorney General Jeff Sessions recused himself from the investigation in 2017, giving Rosenstein oversight of former FBI Director Robert Mueller's inquiry.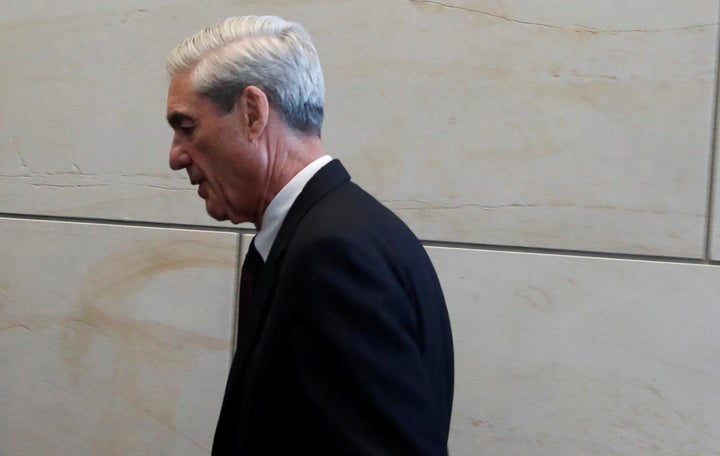 The investigation received renewed attention this week after the office of U.S. Attorney for the Southern District of New York ordered a raid of the office belonging to Trump's personal lawyer, Michael Cohen.
Also fueling the attention is the arrival of former FBI Director James Comey's memoir, A Higher Loyalty, which details his interactions with President Trump before being fired by the commander in chief in May 2017. Comey's interview promoting the book on ABC's "Good Morning America" Friday morning has received widespread attention.
"James Comey is a proven LEAKER & LIAR," the president wrote. "Virtually everyone in Washington thought he should be fired for the terrible job he did-until he was, in fact, fired. He leaked CLASSIFIED information, for which he should be prosecuted. He lied to Congress under OATH. He is a weak and untruthful slime ball who was, as time has proven, a terrible Director of the FBI. His handling of the Crooked Hillary Clinton case, and the events surrounding it, will go down as one of the worst 'botch jobs' of history. It was my great honor to fire James Comey!"
Stephen Spalding, chief of strategy and external affairs at Common Cause, a good government advocacy group and another leading organizer of the rallies, said the president's behavior is exacerbating activists' sense of alarm.
″[Trump is] clearly feeling cornered by events that have taken place this week," Spaulding said. "We know in the past that when he feels this kind of pressure, he tends to act out."
With former FBI director James Comey's memoirs being released, Spaulding added, Trump is "going to feel a lot of pressure."
Popular in the Community