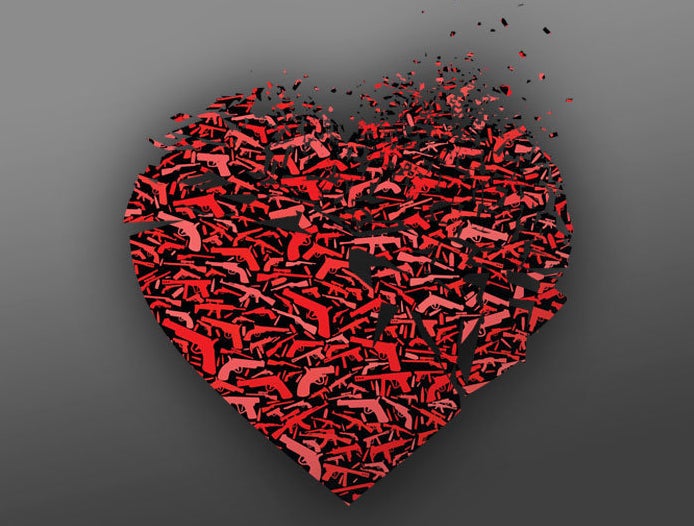 During the last week of her life, Cynthia Villegas spoke up.
She told a relative that she was afraid of her husband, and that if anything ever happened to her, he would be to blame. She told her brother that she had recently asked for a divorce "because of the abuse" (a conversation her brother later recalled to police).
That was Thursday, June 9, 2016. By Saturday, she was dead, another victim of a mass shooting in America. According to police, her husband Juan Villegas-Hernandez shot and killed her inside their home in Roswell, New Mexico, along with their four young daughters ― Yamilen, 14; Cynthia Janeth, 11; Abby, 7; and Ida, 3.
Mere hours later, their tragic story would be eclipsed by an even more extreme outburst of violence, when Omar Mateen opened fire inside Pulse, a gay nightclub in Orlando, Florida, killing 49 people and wounding 53 others.
It was the deadliest mass shooting in modern U.S. history, inconceivable in its scope. In the aftermath of the tragedy, the public struck up heated conversations about homophobia, Islamist terrorism and gun control, scrambling to answer the most baffling question of all: Why?
Yet, most of the mass shootings of 2016 ― defined as shootings in which at least four people were fatally shot, not including the perpetrator ― did not resemble the Pulse massacre. Instead, many of them shared striking similarities to the events that unfolded inside that New Mexico home, an angry man picking off his family members one by one.
According to data collected by Everytown for Gun Safety, of the 16 mass shooting incidents last year, seven ― 43 percent ― involved a male shooter targeting a family member or intimate partner. In those shootings, women and children made up 81 percent of the victims.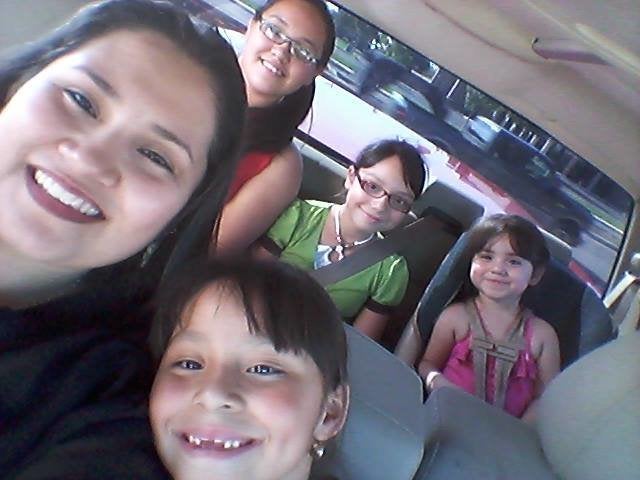 Sarah Tofte, research director for Everytown for Gun Safety, said those findings align with previous research on the connection between mass shootings and domestic violence.
"When people think about mass shootings, they typically think about a shooting that takes place in public, a stranger shooting at innocent bystanders," Tofte said. "But we know that in the majority of these cases, they occur within the context of a relationship or family dynamic plagued by domestic violence."
An earlier Everytown report examining five years of mass shooting data found an even higher percentage of incidents ― 57 percent ― in which the shooter targeted either a family member or an intimate partner.
"The number is relatively small year to year, and that's why we need to look at at least a 5-year period to get an average," Tofte said. "It's clear that domestic violence continues to be a driver when it comes to mass shootings."
In four of the seven cases in 2016 in which shooters targeted family members or intimate partners, a woman was attempting to leave the relationship at the time of the massacre.
While the public may wonder why women don't simply leave their abusers, Ruth Glenn, the executive director of the National Coalition Against Domestic Violence, cautioned that victims are at the highest risk of danger when exiting a violent relationship, and should seek assistance from a local domestic violence organization before attempting to do so.
"It may take days, weeks, or months of planning, so that when you do go, you are as safe as possible," she said, noting that the situation is especially dangerous if the abuser has access to a gun.
"If someone uses a gun to kill their partner, they have used that gun before to control their partner," she said.
Phoukeo Dej-Oudom, 35, knew her husband had a gun.
A licensed cosmetologist living in Las Vegas, she filed for divorce last spring from her husband Jason Dej-Oudom, and for full custody of their children.
In an application for a temporary protection order, which was denied because it did not meet statutory requirements, she detailed the alleged abuse that she and her children were experiencing.
"Throughout the marriage, the children's lives as well as mine have been threatened," she wrote. "Guns have been pulled out and pointed to our heads multiple times."
She quit her job at a hair salon in June, fearing that her husband would stalk her there.
"I cannot work," she texted her manager. "He'll know I am where I am."
A few weeks later, police say, her husband chased and gunned her down outside a Walgreens, then fatally shot their three children ― Anhurak Jason, 9; Xonajuk J.J., 14; and Dalavanh Ariel, 15 ― inside their apartment. He killed himself afterward, authorities said.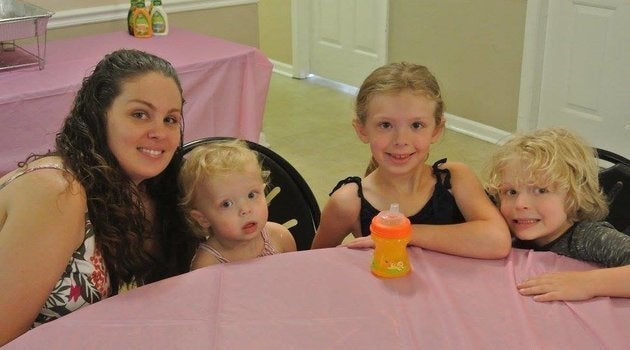 In a quarter of last year's mass shootings, a male perpetrator killed his children along with his estranged wife.
That was true in the case of Megan Short.
Aug. 6, 2016, was supposed to be the beginning of her new life. It was the day she planned to move out of the house she shared with her husband in Sinking Spring, Pennsylvania.
Her husband, she told her Facebook friends a few weeks before her death, was emotionally abusive.
"It really does a number on your mental health for sure," she wrote in a comment on an article on emotional abuse, posted on her friend's Facebook wall. Later, she added: "This is why I am leaving my marriage ... 16 years."
But on the day she was due to move out, police say, her husband fatally shot her and her three young children ― Liana, 8; Mark Jr., 5; and Willow, 2. The kids were in their pajamas.
Killing family members, especially children, is the ultimate form of power and control exerted by abusers, explained Maureen Curtis, vice president for Safe Horizon's criminal justice and court programs.
"Domestic violence is about coercive control ... controlling that person in every way," she said. "What could be more controlling than killing the people they love as well as them."
She noted that other people in the community also become victims of domestic violence mass shootings, simply by being in the wrong place at the wrong time. Neighbors, family friends and grandparents numbered among the dead in 2016.
In Appling, Georgia, officials said Wayne Hawes went on a shooting spree after his wife left him. He killed her 85-year-old mother, her 75-year-old uncle, her 31-year-old niece, Kelia Clark, and two family friends.
In Shelton, Washington, authorities said David Campbell murdered his wife, two children and a neighbor before turning the gun on himself.
The best way to prevent mass shootings by abusers is to hold them accountable for their actions long before they strike out with fatal violence, Curtis said. That accountability can come through the criminal justice system, or by other family members and friends communicating to the abuser that what he is doing is not OK.
"If that's not happening and this person is let off the hook ― sometimes a lot and sometimes a little ― it can escalate to violence that in some cases can become lethal," she said. "People aren't invested in intimate partner violence or family violence but if they see the connections to how it affects the community, maybe we will have more people paying attention to it."
Melissa Jeltsen covers domestic violence and other issues related to women's health, safety and security. Tips? Feedback? Send an email or follow her on Twitter.
Related
Popular in the Community