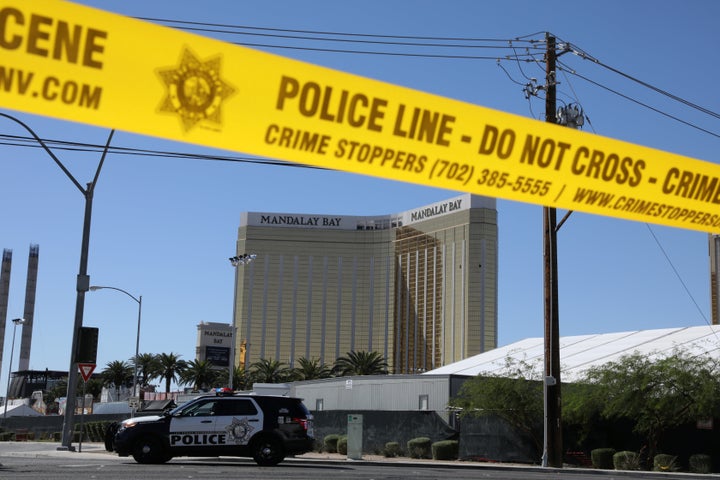 One of the more rewarding/unsettling things I was involved in was when I spent several months producing a satirical digital short with two of my peers. The project turned out well and was even featured here on HuffPost.
What was unsettling about it, however, was the reason why we chose the subject matter. We wanted it to be relevant from the time we started to the time we finished. So naturally, we chose to make it about the gun debate in the United States.
Whether it is in elementary schools, high schools, colleges, military locations, movie theaters, places of worship, office buildings, medical buildings, apartment buildings, salons, supermarkets, immigration centers, shopping malls, night clubs, random places on the street or most recently the Las Vegas Strip, the result of all these mass shootings is always the same.*** A lot of people die, we pray, we mourn, we do nothing, and then repeat once the next tragedy occurs. (***For brevity mass shooting locations only from the last ten years were listed).
This cycle of death and inaction was so familiar that my peers and I knew our gutless leaders would fail to take action as the periodical widespread slaughter of innocent people continued to plague the country. And just like that, three days after we released our video, the most deadly shooting in the history of the United States at the time took place after 49 people were fatally gunned down and dozens more wounded at a gay nightclub in Orlando.
From the beginning, we had hoped that our video through its absurdity would bring a new perspective to the debate and maybe help change a few minds on the issue. Since then this uniquely American carnage has only gotten worse as we mark a new most deadly mass shooting in the history of the United States with at least 58 dead (at the time of this post) and over 500 injured.
At this point, luck, unfortunately, is our best bet at avoiding a senseless and random death from a mass shooter because there are not enough courageous, reasonable, or decent people in Washington to address our nation's horrific gun epidemic.
As grim as the situation is, elections offer a glint of hope. And we have one coming up in 2018. Here we can make small but pivotal strides in electing sensible officials to replace the callous, feeble-minded individuals masquerading as leaders who feel more beholden to political organizations than the citizens they represent.
Until then, do not hesitate to call your representatives and seek out other peaceful avenues to keep the debate alive. No matter your opinion on this issue, inaction only begets more violence. We can always do better.
#PrayersForWhereverIsNext
REAL LIFE. REAL NEWS. REAL VOICES.
Help us tell more of the stories that matter from voices that too often remain unheard.
BEFORE YOU GO