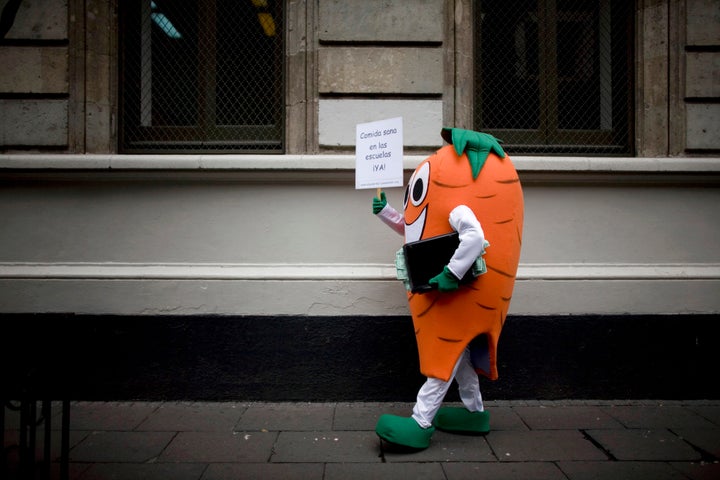 Candy, soda, french fries and even chocolate milk will now be banned from sale at Massachusetts public schools, as the Public Health Council begins implementing new legislation.
The new law, which passed through the state senate last March, proposes a blanket ban on all sugary competitive foods -- luxury snacks offered as a la carte items outside the National School Lunch Program, The Boston Globe reports. While school lunches themselves must already comply with federal health standards, soft drinks and other outside goods have not until now.
The motion is part of an ongoing effort to curb the nationwide obesity epidemic, the pet project of first lady Michelle Obama.
"This puts Massachusetts in the lead in promoting children's health and well-being," Valerie Bassett, director of the Massachusetts Public Health Association, told AP.
Researchers have determined that sugary sodas are the biggest concern due to their large content of empty calories. CNN reports that soda contributes 10 percent of the calories in the average American diet. According to a 2001 study by Harvard endocrinologist Dr. David Ludwig, sweetened drinks are the only food that has been directly linked to weight gain.
Initially, some were concerned that kids would drink less milk if the state banned sugar-loaded flavored milk. But The Boston Globe reports that school researchers concluded that milk popularity has more to do with packaging than taste. At the Massachusetts school in question low-fat milk was found to be the most popular as, "most [students] were selecting blue cartons."
The findings indicate what may be at the root of the problem even more than the average child's sweet tooth. According to a 2005 Consumer Union report, advertising spending for fast food, candy and soda broke records in 2004, reaching an all time high of over $11 billion, compared to the $9.5 million budget for the government's "5 A Day" fruit and vegetable campaign.
The new school regulation will go into effect for the 2012-2013 school year.

Calling all HuffPost superfans!
Sign up for membership to become a founding member and help shape HuffPost's next chapter