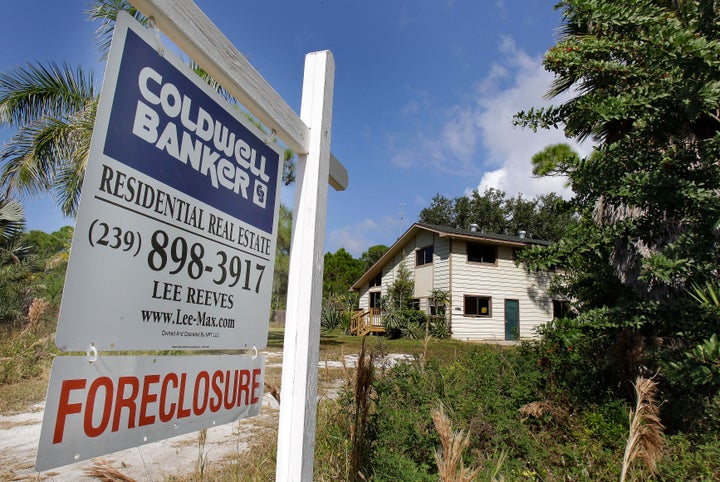 Of all the foreclosure warnings issued during the housing crisis, perhaps oddest is the one demanding no money at all.
Earlier this year, in Northampton, Massachusetts, a man, referred to in reports only as Mark, received a notice demanding that he pay $0.00 to his mortgage lender, Bank of America, or his home would be seized, according to local television network News 22 WWLP. The notice surprised Mark, who had consistently made his mortgage payments, yet it was indeed no joke, as Mark found his credit score had been downgraded.
Despite the gravity of the situation, Mark understood the absurdity of it all.
"It says, you owe us zero dollars, zero cents. I'm going to write a check to them for zero dollars and have it clear? I couldn't help but laugh," he told News 22 WWLP, who, in turn, informed Bank of America of the story after Mark himself had struggled to get in contact with the bank. Turns out, an electronic filing error caused Mark's payments to end up in the wrong place.
Bank of America made right after the mix-up, making sure Mark's credit score was restored and, of course, allowing him to keep his home. For his trouble, he also got a little extra in the form $150 and a gift certificate.
The story is only the latest in a string of bizarre foreclosure incidents.
In Jacksonville, Florida, home flipper Perry Laspina ended up not having to pay the remainder of his mortgage on an investment property first purchased in 2006, AOL Real Estate reported in April.
After the value of his investment plunged, the story goes, Laspina found no buyers or renters and so simply stopped making payments. His lender, Wells Fargo, was apparently not at odds with the idea, and the loan was written off, the house subsequently given to Laspina.
Others have found success by taking more direct action against banks. Instead of being foreclosed upon, one couple in Naples, Florida actually foreclosed on Bank of America. After the bank failed to compensate Warren and Maureen Nyergers for legal fees leftover from a wrongful foreclosure lawsuit, the couple, with the help of their lawyer and two sheriff's deputies, began legally seizing assets from the bank's branch office.
Then of course, there's the Bank of America that foreclosed on itself in Charlotte, North Carolina. In that case, Bank of America has filed a foreclosure lawsuit against the owner of a building housing one of the bank's own branches.
Popular in the Community