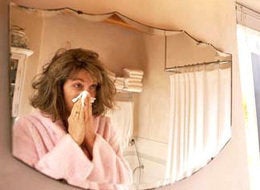 As discussion continues on the President's budget and whether the nation can afford to take on health care reform, a number of experts -- and two of the nation's leading newspapers -- have suggested that we look to Massachusetts as the nation's test case. These critics point to the cost growth which has occurred under Massachusetts' new universal health care system as a demonstration for why the nation should proceed cautiously with its own reforms.
But if we are looking for lessons, there are other "real world" examples that we can consider. A state just across Massachusetts' Northern border took a different road to reform -- and one that is actually much closer to the route proposed by President Obama and Senate leaders such as Max Baucus.
In May 2006, a month after Massachusetts passed its own health care legislation, Vermont also enacted a sweeping set of health reforms. Whereas Massachusetts chose to make universal coverage its initial goal, Vermont's primary focus was to make health care more affordable and at the same time expand coverage.
While it is still too early to pass judgment on either state, there are three core elements that have Vermont showing early signs of promise, and which could be replicated at a national level:
Health care legislation must be bipartisan and have something "in it" for everyone. Vermont's health reform program was solidly bipartisan -- enacted by a Republican governor and a Democratic legislature. Key to the reform's political success was the recognition by both sides that the debate would need to be refocused on broader systemic ills, like cost and quality, rather than solely on the contentious and politically-charged issues, like coverage and payment. At the time reform was being debated, the vast majority of Vermonters -- and almost all voters in the state -- had health insurance, so policymakers had to communicate what these people would get out of reform, other than a higher tax bill, and the answer was lower health care costs.

Health care legislation must be comprehensive. Vermont passed comprehensive legislation to modernize chronic care delivery models, create a statewide health IT platform, implement effective efforts to prevent disease and build a new insurance program for the uninsured (Catamount Health). By 2010, an estimated 96 percent of Vermont residents will have health insurance coverage.
Health care legislation must address cost, which means getting a handle on the root cause of spending. For years now, many of the health reform proposals that have been introduced in this country have failed to control the root of increases in spending. More than anything, that root cause is that Americans are in poor health -- and many of their chronic health problems are preventable. Recognition of these "unhealthy truths" helped to shape the types of policy solutions proposed in Vermont during the 2006 debate. Controlling chronic conditions through prevention and disease management featured prominently in Vermont's plan to make health care more affordable.
Less than three years have passed since both these states passed their health care reform plans, which is not enough time to pronounce either effort as a success or failure. In addition, Massachusetts has created a state commission to figure out how to control costs, which may yet yield improvements.
What we can pull from both efforts is that in addition to moving to universal coverage, passing fundamental reform nationally will require legislation designed to reduce the growth in spending, provide high-quality, efficient medical and preventive care for all Americans, and roll out community level resources and support that make it easier for Americans to lead healthy, active lives.
And for the critics, this means acknowledging what was done right as well as pointing out what was done wrong.
Ken Thorpe, Ph.D., is Executive Director of the Partnership to Fight Chronic Disease, and Chair of the Department of Health Policy and Management at the Rollins School of Public Health at Emory University. Dr. Thorpe served as Deputy Assistant Secretary of Policy at HHS under the Clinton Administration in the early 1990s.

Popular in the Community