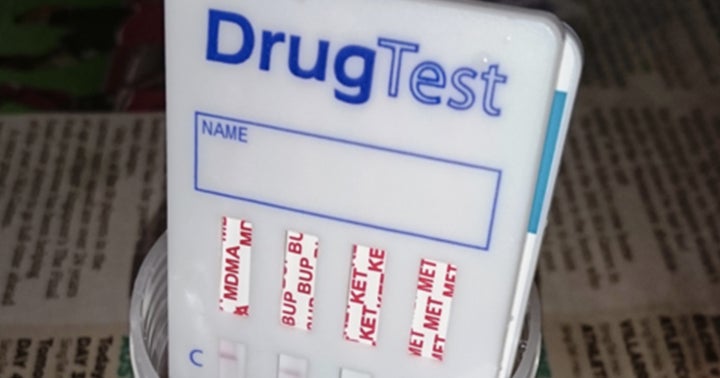 Annie Dookhan, a chemist working for a Massachusetts state drug-testing laboratory, was paroled last year after serving nearly three years in a state prison for her admitted perjury and evidence tampering in state-prosecuted cases.
But the state's highest court, the Supreme Judicial Court, must soon decide what to do about almost 24,000 criminal convictions linked to Dookhan's unreliable court testimony and drug-testing reports.
In the largest-ever case of its type, Dookhan pleaded guilty to more than two dozen counts of tampering with drug samples, falsifying lab reports, and misleading investigators during the nine years she worked at a drug-testing lab run by the state's Department of Public Health.
In some cases, Dookhan apparently did no actual testing, but still issued reports that samples submitted by police or prosecutors in fact contained controlled substances. In some cases, Dookhan signed reports not only for herself, but for other staffers who were supposed to supervise or confirm her work. Contrary to lab rules, she also took calls from police, who told her what drug they expected would be found in the samples they had sent her.
When Dookhan's mishandling of samples, faked reports and other misconduct came to light in August 2012, the large number of cases potentially involving false evidence raised serious problems not just for defendants who may have been wrongfully convicted, but also for courts, prosecutors and public defenders.
Advocates, including the national American Civil Liberties Union and its state chapter, sought for several years across-the-board overturning of convictions in cases tied to evidence processed, or testimony given, by Dookhan.
Last year, the state's high court declined, but ordered state district attorneys to winnow down the list of nearly 24,000 people convicted in such cases to show which the prosecutors thought strong enough to be retried, without Dookhan-provided evidence. The prosecutors had also tried, but failed, to persuade the court to leave those convicted in any of the cases to pursue individual legal remedies at their own expense, with separate consideration of each case.
In January, the court ordered seven district attorneys to finalize their lists of cases from their districts they view as worth prosecuting again, and submit by April 18. The judges also reserved the right to dismiss additional cases, if they believe the prosecutors plan to refile an unreasonably large number of cases.
Early indications from prosecutors suggest fewer than 1,000 cases – or less than 5% of the total – are candidates for refiling, which will likely satisfy the judges. About 60% of the defendants convicted with Dookhan's assistance faced only minor charges for drug possession, and many of them have already completed their sentences.
The Dookhan scandal illustrates the dangers of relying on drug-testing labs, liked the one where Dookhan worked, which have few or no certification requirements, minimal training and lax supervision. One misdemeanor charge against Dookhan was that she had misstated her professional credentials, claiming a nonexistent master's degree — a falsehood which went undetected by her employer.
In another drug-testing lab in the state, at about the same time as Dookhan's misconduct, supervisors similarly failed to detect serious, long-running violations by another chemist – including stealing drug samples, smoking drugs in the workplace, and using the lab to manufacture crack cocaine.
Christopher Zoukis is the author of Federal Prison Handbook: The Definitive Guide to Surviving the Federal Bureau of Prisons, College for Convicts: The Case for Higher Education in American Prisons (McFarland & Co., 2014) and Prison Education Guide (Prison Legal News Publishing, 2016). He can be found online at ChristopherZoukis.com and PrisonerResource.com.
Calling all HuffPost superfans!
Sign up for membership to become a founding member and help shape HuffPost's next chapter
BEFORE YOU GO