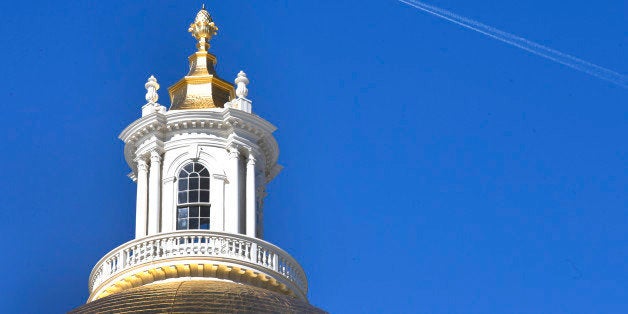 BOSTON, May 7 (Reuters) - The state of Massachusetts on Thursday defended a 1946 law making it illegal to tell lies about candidates for office, after a woman facing possible jail time for a mailer about a Cape Cod candidate challenged the measure's constitutionality.
The legal fight dates back to 2014 when a Democratic state representative filed a criminal complaint against a woman who worked for a Republican-leaning super political action committee (PAC), charging that the PAC lied about him in a campaign brochure.
The state law makes it illegal to knowingly make "any false statement" against a candidate for public office that seeks to influence the election's outcome.
A lawyer for the woman, Melissa Lucas, argued in the state's top court that the law is too vague and broad, and violates the First Amendment of the U.S. Constitution, which protects free speech.
Peter Charles Horstmann, who represents Lucas, contended that "the truth doesn't die because of a false statement," but is imperiled when someone fears speaking up because of the threat of being taken to court.
Assistant Attorney General Amy Spector countered that the law is necessary to stop "the kind of fraud that is designed to trick voters."
Supreme Judicial Court Chief Justice Ralph Grants mused that the law itself could become a tool used in political campaigns.
"Isn't it itself a weapon in a campaign?," Grants asked during arguments on Thursday.
In 2014, State Representative Brian Mannal invoked the law to file two criminal complaints against Lucas, for contending in campaign brochures that Mannal would financially benefit from his proposed legislation to give sex offenders' better access to lawyers.
Lucas' arraignment has been stayed until the Supreme Judicial Court's decision. The state Attorney General's Office argued the complaints against Lucas should be dismissed regardless of the court's findings about the constitutionality of the law, since it believes her statements were opinions, not facts.
The American Civil Liberties Union and local civil rights groups have submitted amicus briefs supporting Lucas' contention that the law is unconstitutional. (Editing by Scott Malone, G Crosse)
REAL LIFE. REAL NEWS. REAL VOICES.
Help us tell more of the stories that matter from voices that too often remain unheard.
BEFORE YOU GO
PHOTO GALLERY
State Capitols