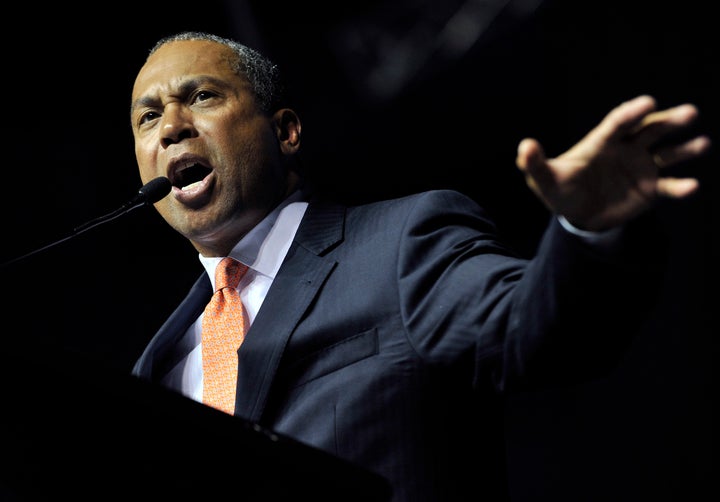 WASHINGTON -- Massachusetts will not sign onto the Department of Homeland Security's controversial fingerprint-sharing system, Democratic Gov. Deval Patrick announced on Monday, becoming the third governor in recent weeks to reject it.
Patrick has chosen not to sign a memorandum of understanding to participate in the Secure Communities immigration enforcement program. It was touted as a way to find and deport dangerous criminals, but the program has come under fire for using biometric information collected by local police to deport large numbers of law-abiding undocumented men and women.
"Governor Patrick and I share your public safety objectives and agree serious criminals who are here illegally should be deported," Margaret Heffernan of the state's Executive Office on Public Safety and Security wrote in a letter to DHS. "However, Secure Communities, as implemented nationally, does not reflect those objectives."
About a quarter of those deported under the program nationwide are never convicted of a crime, which immigration advocates say is due to racial profiling and police overstepping their duties to enforce immigration.
Massachusetts' case is slightly different from the other states. While the other three moving against Secure Communities had already officially joined the program with DHS, the Bay State had not yet signed on.
But it remains unclear whether Massachusetts can actually "opt out" of Secure Communities. Although Massachusetts had not signed on at the statewide level, the program is already in use in Suffolk County, which includes Boston. And DHS officials confirmed that the agency will continue to use fingerprints from Illinois and New York for immigration enforcement.
DHS did not immediately respond to requests for comment on the Massachusetts letter. But the letter to Secure Communities Acting Director Marc Rapp, acknowledged that part of the governor's concern is based on the agency's "conflicting messages" over whether the program is mandatory.
"We are reluctant to participate if the program is mandatory and unwilling to participate if it is voluntary," Heffernan wrote.
The agency plans to spread the program nationwide by 2013. It is currently in place in 1,331 of 3,181 counties nationwide, including all of those in states along the Mexican border.
UPDATE: 5:45 p.m. -- DHS will continue to use fingerprints from Massachusetts for immigration enforcement, a DHS spokeswoman confirmed. "The federal government, not the state or local law enforcement agency, determines what immigration enforcement action, if any, is appropriate," she said. "Only federal officers make immigration decisions, and they do so only after an individual is arrested for a criminal violation of state law, separate and apart from any violations of immigration law."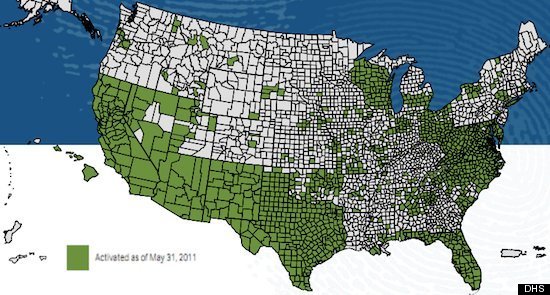 Popular in the Community