At the Vaquera show on Tuesday, a white bath robe with an absurdly long train made its debut at New York Fashion Week. With its oversized sleeves and miles of fabric, the piece looked comfy enough to sleep in, but not quite fancy enough to ever wear anywhere: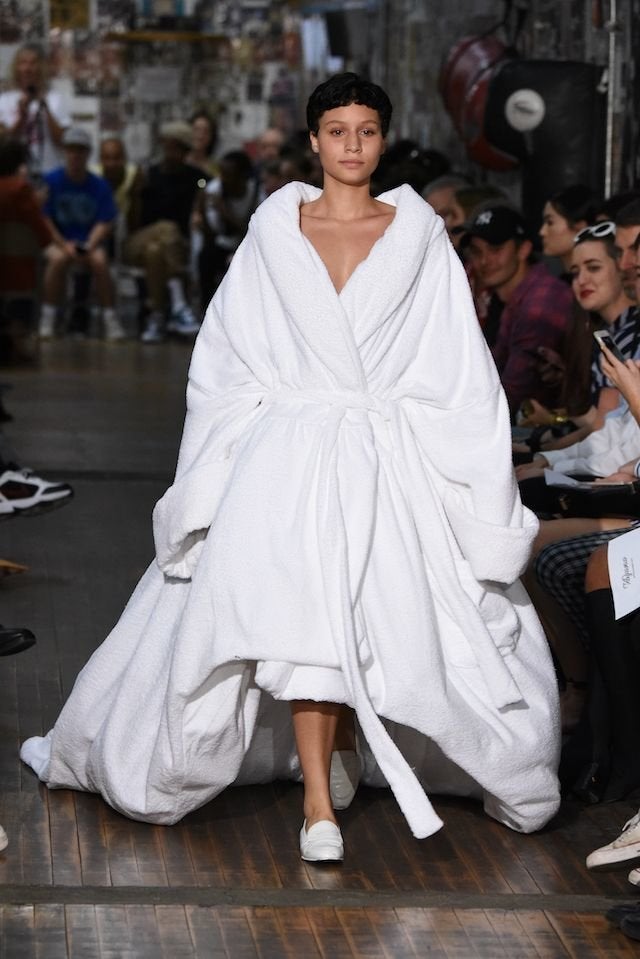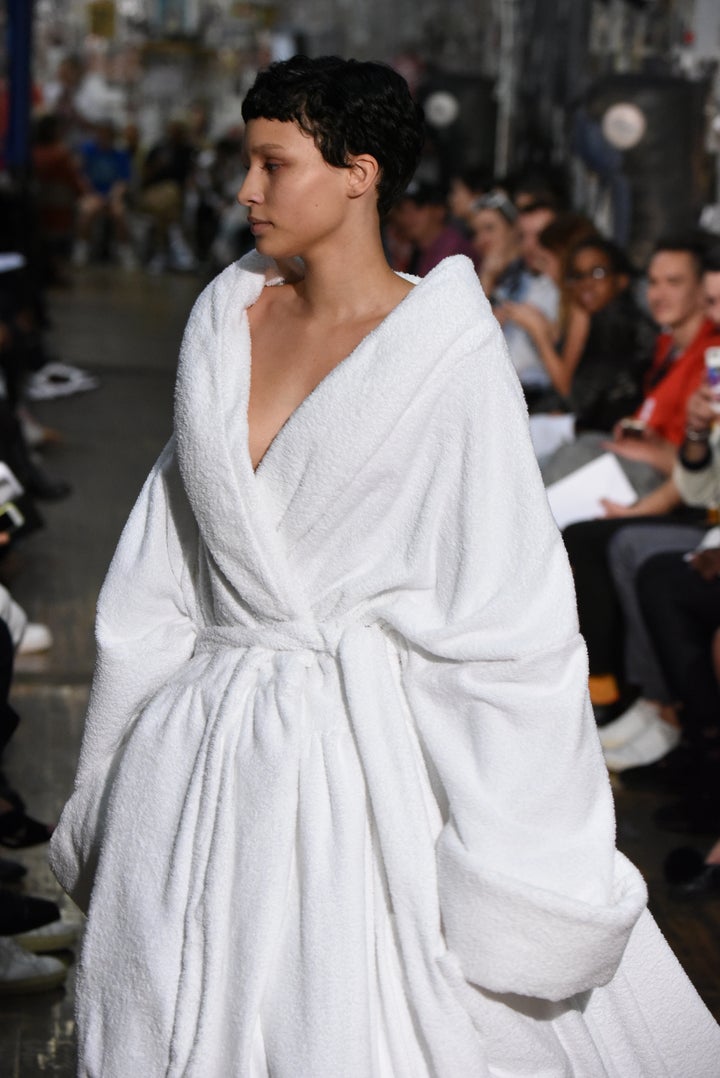 Though the sleep fashion statement makes people look like they simply rolled out of bed and added a pair of stilettos, it's great for all of us who like being a little lazy sometimes.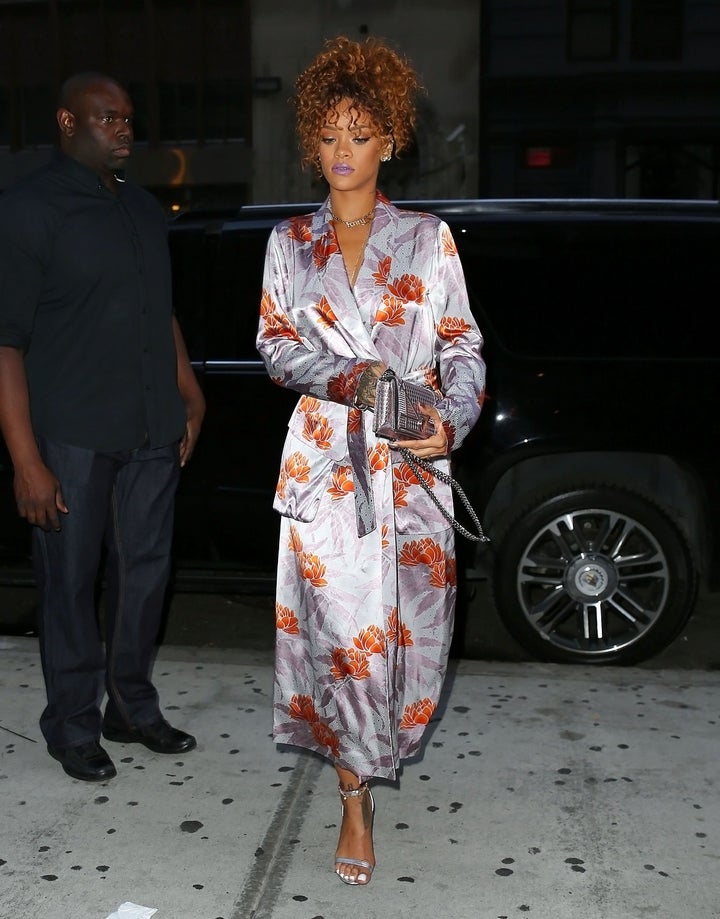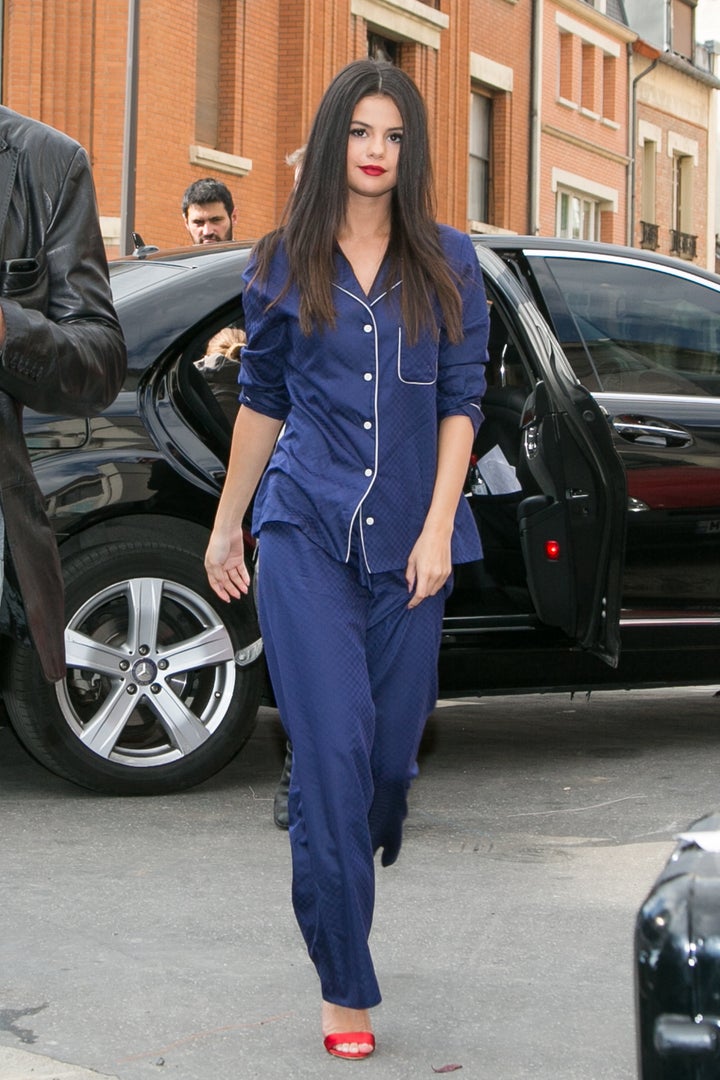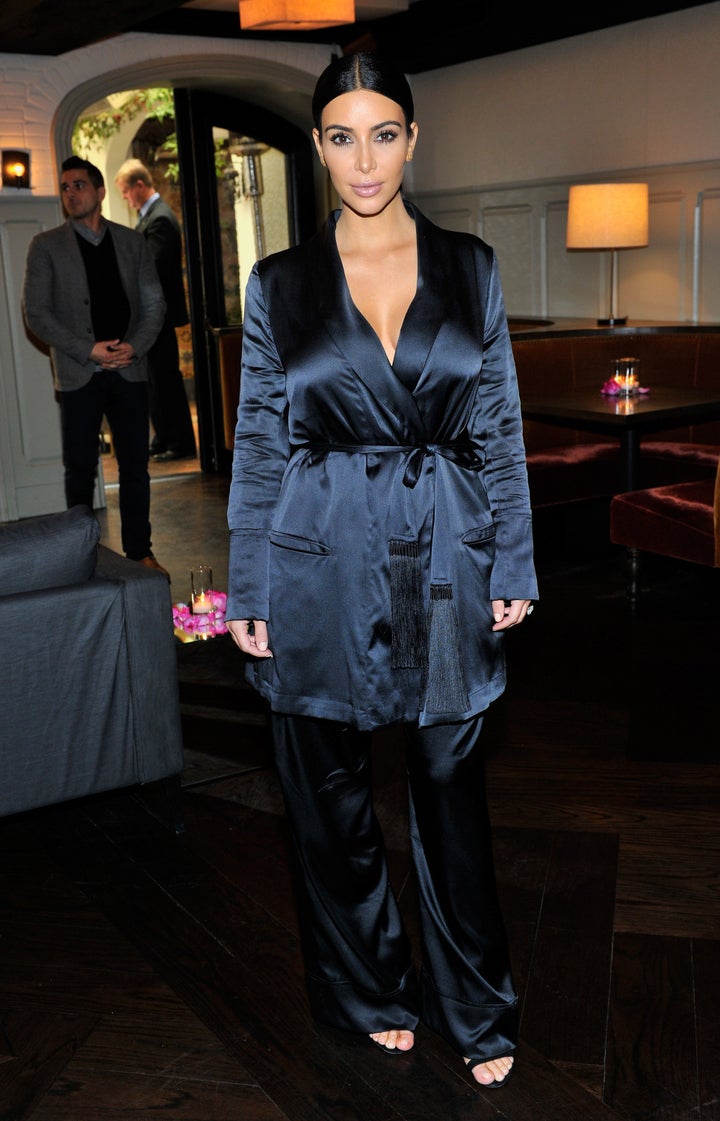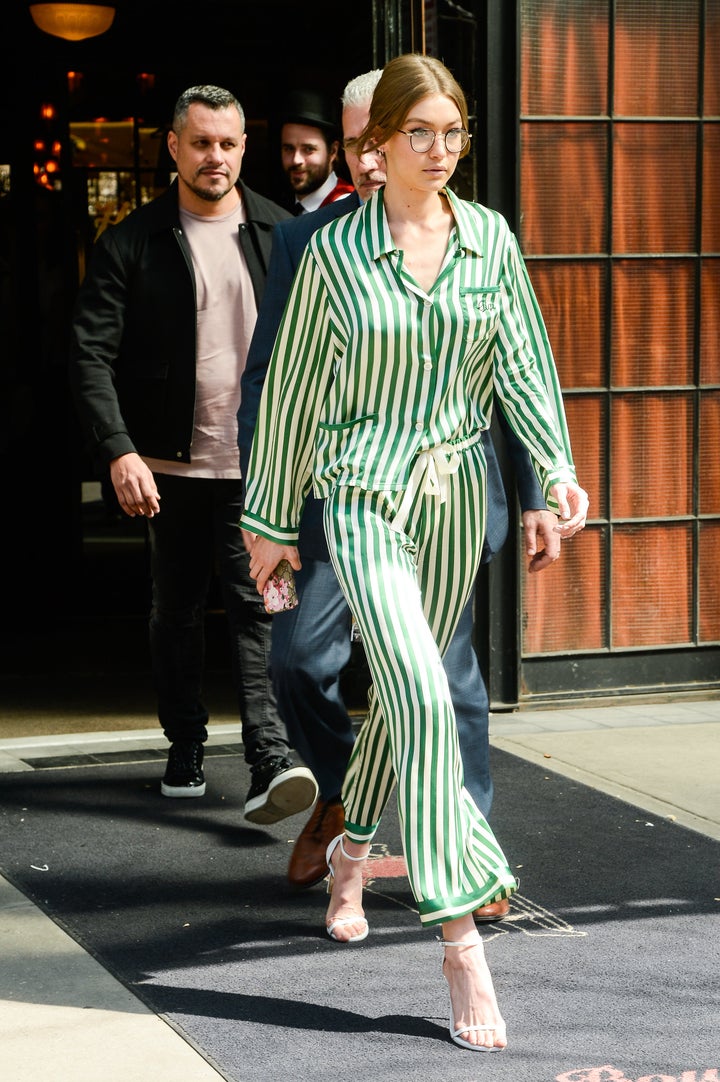 As we've said before, the trend is worth trying and you can definitely work it into your wardrobe (though we'd advise skipping the massive bath robe).