This month's National Geographic features an in depth look at a mammoth series of caves discovered in Vietnam. Inside one of the caves, there's enough room to park a 747. An excerpt from the article reveals more about the massive cavern:
"An enormous shaft of sunlight plunges into the cave like a waterfall. The hole in the ceiling through which the light cascades is unbelievably large, at least 300 feet across. The light, penetrating deep into the cave, reveals for the first time the mind-blowing proportions of Hang Son Doong. The passage is perhaps 300 feet wide, the ceiling nearly 800 feet tall: room enough for an entire New York City block of 40-story buildings. There are actually wispy clouds up near the ceiling."
Read the full article by Mark Jenkins in the January issue of National Geographic, available on newsstands now.
View a small sample of images from Peter's gallery below. All photos and captions are shown courtesy of National Geographic.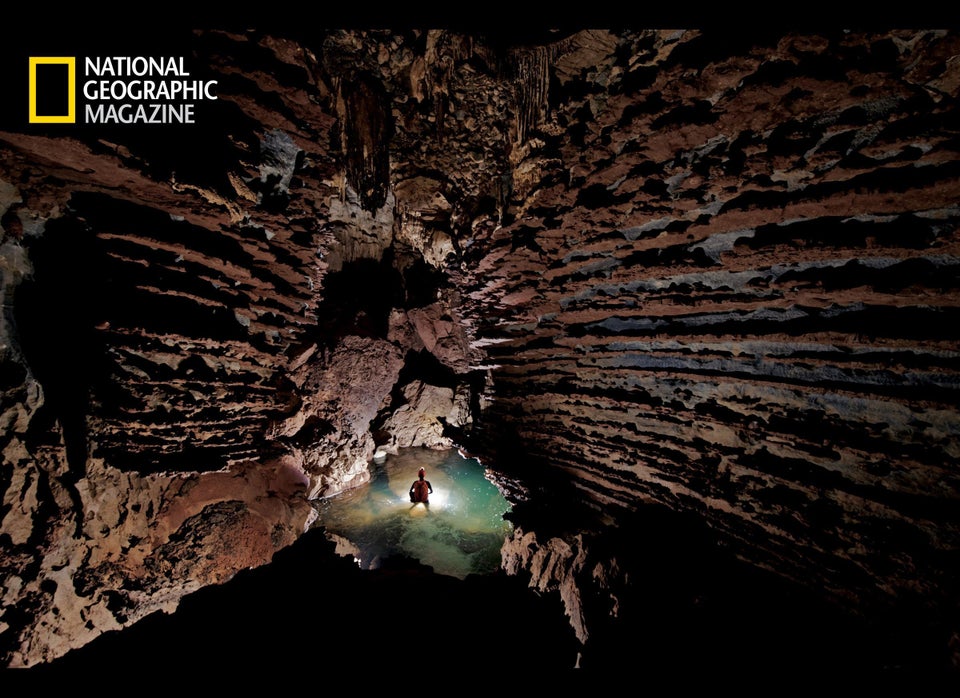 Massive Cave Explored In Vietnam
Popular in the Community