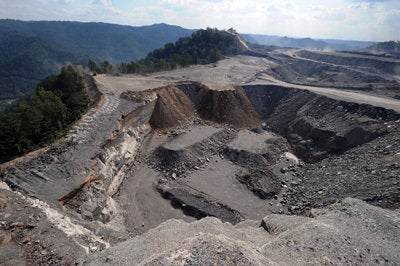 When it comes to PR spindoctoring there is always one surefire cure - reality.
The spill covered as many as 400 acres of land with toxic ash as high as six feet deep.
According to local news reports millions of yards of ashy toxic sludge broke through a dike at TVA's Kingston coal-fired plant Monday, covering hundreds of acres, knocking one home off its foundation. Coal ash can carry toxic substances that include mercury, arsenic and lead, according to a federal study.
Greenpeace is calling today for there to be a criminal investigation into the matter. "Every facility like this is supposed to have a spill contingency plan to prevent this kind of disaster," said Rick Hind, Greenpeace Legislative
Director. "The authorities need to get to the bottom of what went wrong and hold the responsible parties accountable."
"This spill shows that coal can never be 'clean,'" said Kate Smolski, Senior Legislative Coordinator for Greenpeace. "If the Exxon Valdez was a symbol of pollution 20 years ago, the Tennessee Coal Spill of 2008 is the symbol of it today."
Related
Popular in the Community