Science is about to enter a new age of cosmic discovery -- one with massive telescopes capable of looking back to the very beginning of time and, perhaps, answering humanity's deepest question: "Are we alone in the universe?"
When this mega scope begins operations in 2021, it will be the world's largest. And when it reaches full strength three years later, its 25-meter primary mirror will produce images 10 times sharper than those captured by the Hubble Space Telescope.
The telescope would be 20 million times more sensitive than the human eye, Wendy Freedman, chairwoman of the GMT Organization Board of Directors, said in TED Talk. "And it may, for the first time ever, be capable of finding life on planets outside of our solar system," she said. "It's going to allow us to look back at the first light in the universe, literally the dawn of the cosmos -- the cosmic dawn."
To the delight of space buffs, the Giant Magellan won't remain the world's largest for long.
Larger telescopes mean more power and often, new discoveries. And with telescopes pushing 30 meters in diameter, the capability of detecting biological signatures of life on other planets grows, Gal said.
"You can see the light at the end of the tunnel for being able to answer some of these questions," he told The Huffington Post.
TMT project associate director Michael Bolte, a professor of astronomy and astrophysics at the University of California, Santa Cruz, told HuffPost that the universe is "unimaginably vast," but he has no doubt that TMT and other large telescopes will allow astronomers to break into a new realm of discovery and study objects never seen before.
"I think we're going to move into this next golden age of astronomy, to tell you the truth," he said.
When it comes to exploring the cosmos and answering humanity's toughest questions, bigger is better.
Below, check out the four monster telescopes that promise to reshape astronomy over the next decade.
NASA's James Webb Space Telescope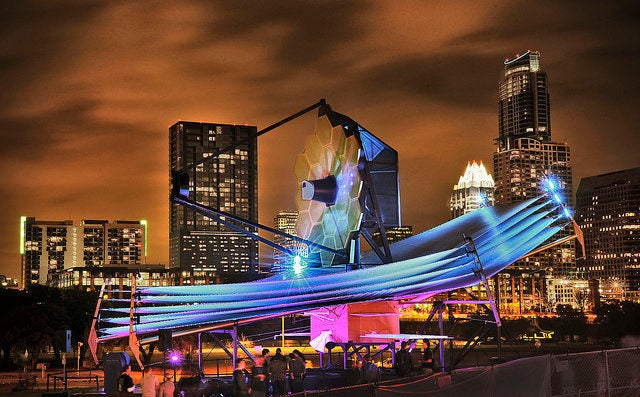 Giant Magellan Telescope -- Chile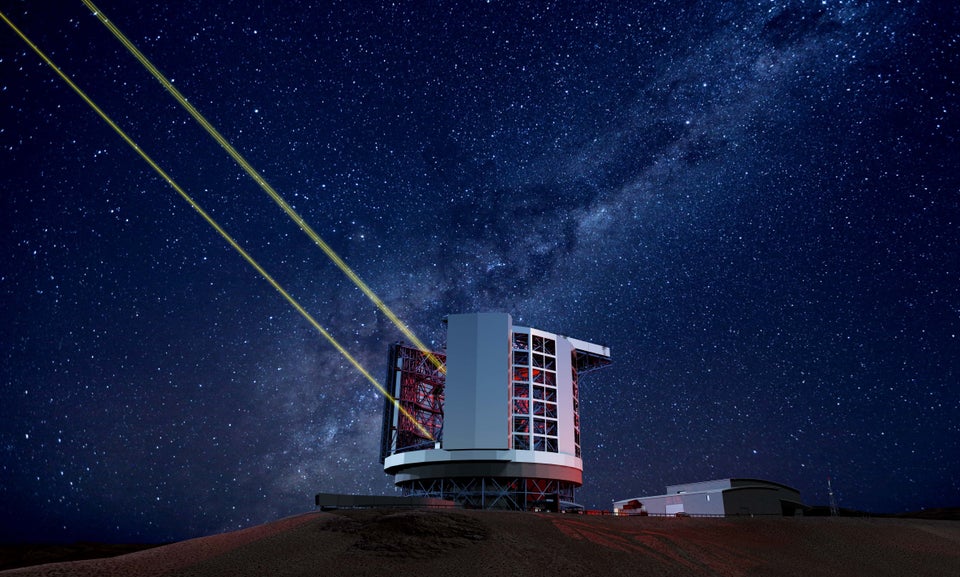 Courtesy of Giant Magellan Telescope Organization
Thirty Meter Telescope -- Hawaii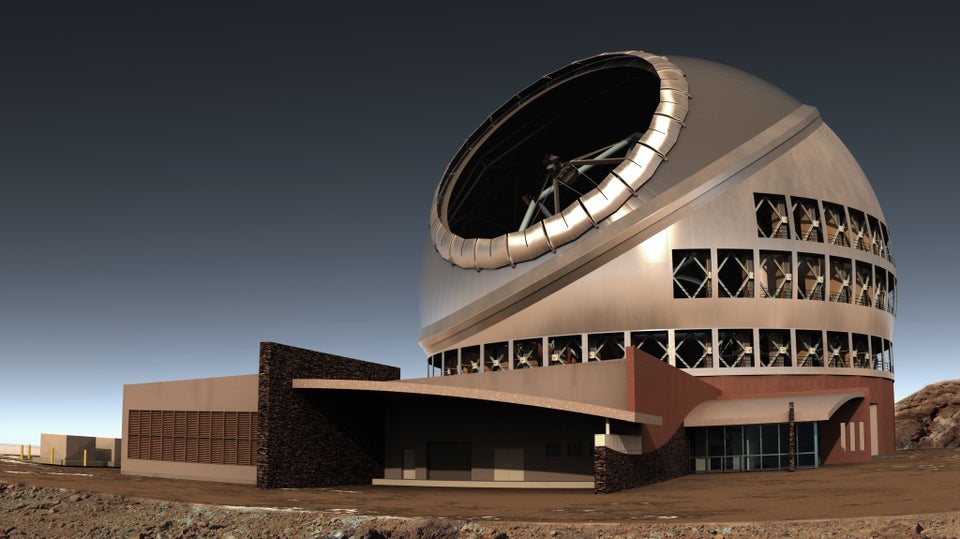 Courtesy TMT International Observatory
European Extremely Large Telescope -- Chile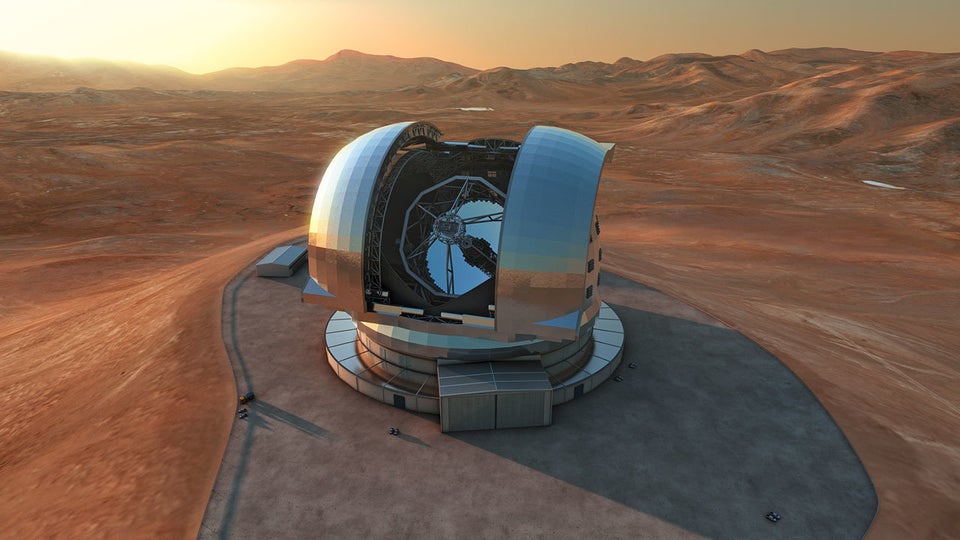 Courtesy of European Southern Observatory
Related
Popular in the Community