Lisa Sayers says she feels she's caught in a time loop, reliving the same traumatic moment again and again: the moment she was told her "baby girl" is missing.
"Every morning I awake hoping this is a nightmare, but it's not," she told HuffPost. "When I go to bed, I feel guilty because I have food and a roof over my head, all the while, my daughter is out there. It's something I would never wish on anyone. It's the most excruciating pain you will ever imagine."
Since Aug. 1, her 28-year-old daughter, Samantha "Sam" Sayers, has been missing in the mountains of Washington state.
"She's still out there," her mother said. "The search and rescue teams go out every day, trying to see where she might be. We won't stop until we find her."
On the morning of her disappearance, Samantha Sayers made the two-hour drive from her Seattle home for a solo hike at Vesper Peak in the North Cascades in Snohomish County. She is familiar with the area and previously went hiking there several times. "Samantha is a very avid hiker," her mother said. "She wanted to go off alone. I know people have said she shouldn't have, but hikers do that."
Samantha Sayers was supposed to contact her boyfriend, Kevin Dares, that day around 6 p.m. When she didn't, he went looking for her. He located her vehicle parked at the trailhead. Despite increasing darkness, he hiked 2 miles along the rocky pathway before he fell and broke his flashlight.
"You're sitting there at the base of these mountains, and you're looking up at this monolith, and it's pitch black and you realize: I can't do this myself," he told The Everett Herald.
Dares said he used light from his cellphone to make his way back to his car and then sought help from a ranger station. Search parties were dispatched to the area that night, but no sign of Samantha Sayers was found.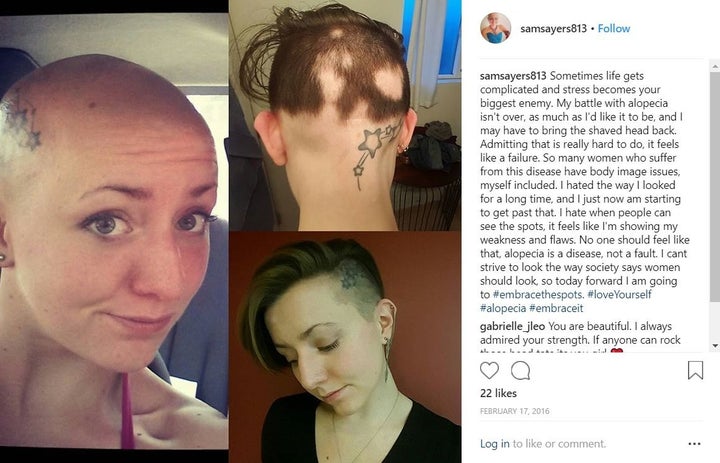 Samantha Sayers grew up in Girard, Pennsylvania, a small borough in the Erie metropolitan statistical area. She has two elder brothers. Before graduating from high school, she was diagnosed with alopecia, an incurable autoimmune disorder that attacks hair follicles, causing the hair to fall out.
"In high school she had a thick head of hair, and then it started to fall out in clumps," said Lisa Sayers." As a young girl in high school, losing your hair is not something that's easy, but it's something she's since overcome."
After high school, Samantha Sayers enrolled at the State University of New York at Fredonia.
"She was originally going to go to college for musical theater, but then I was diagnosed with cancer, and she took a year off," her mother said. "She thought about it during that time and said, 'I actually want to make money,' so she decided to work in the back end of the theater."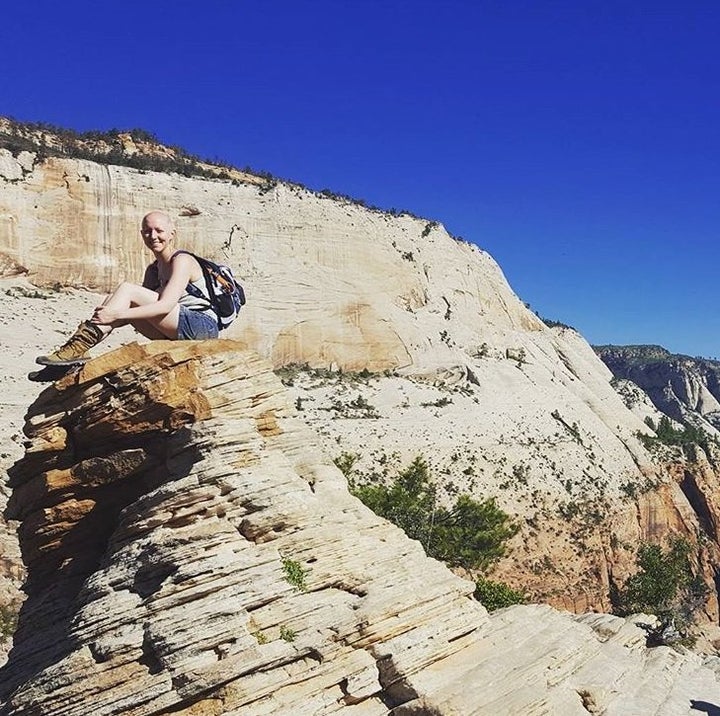 Samantha Sayers graduated from college in 2013 with a bachelor of fine arts degree in theatrical production and design. She moved to Seattle that year and began working at the Seattle Repertory Theatre.
Her mother described her as creative, strong and independent.
"She's a warrior," Lisa Sayers said. "She's always been a warrior and a fighter for the underdog. She will stand up for anyone. She fights for what she believes in. People tell me I'm strong because I've battled cancer, but my daughter is stronger than me."
Samantha Sayers' parents last week traveled from Pennsylvania to Snohomish County. They wanted to assist in search efforts, but the sheer scale of the area, combined with its rugged terrain, forced them to leave ground searches to others.
"It's not for somebody inexperienced," Lisa Sayers said. "When we say she's a hiker, people think of someone walking through the woods. This hike consists of rock climbing, mountain climbing and scrambling." (Scrambling is climbing steep terrain with the aid of one's hands.)
Samantha Sayers reportedly packed light and took chips, a few sandwiches and water.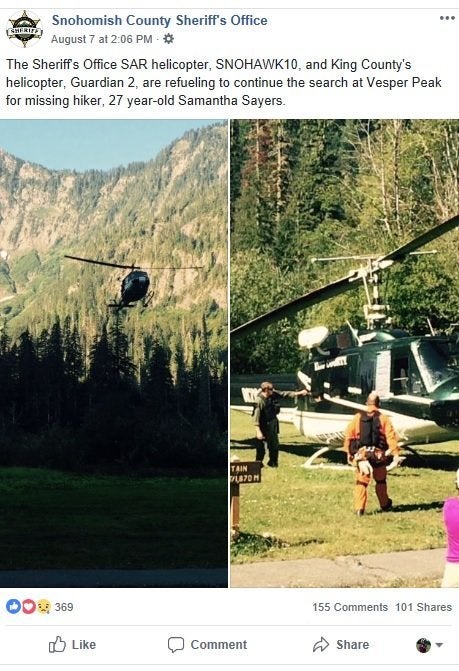 According to the Snohomish County Sheriff's Office, a group of hikers reported seeing Samantha Sayers on her way up Vesper Peak around midmorning on Aug. 1. Another hiker who reported seeing her the same day told police they ate lunch together at the 6,220-foot summit and then he watched her head south from the summit.
A military plane flew over the area during the first two days of the search. Lisa Sayers said they were called in to help locate her daughter's phone.
"They have the capability to ping a phone that is out of service," she said. "Because that's a problem up in mountains. You lose all service. They had two pings that they looked at ... but nothing else has come up."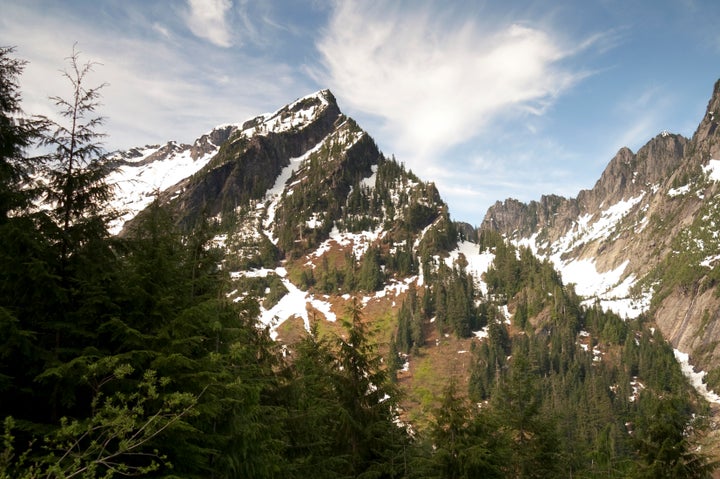 Ongoing search efforts have included the use of boats, aircraft, drones, thermal imaging cameras, K-9 teams and dozens of volunteers from 15 search-and-rescue teams, including the Coast Guard and Air Force.
The search is one of the longest for the sheriff's office in recent years, spokeswoman Courtney O'Keefe told The Seattle Times on Tuesday. Searchers are reportedly checking every direction from the summit.
"We are going to exhaust all the resources we can to bring her home," she said.
Dares has been searching for her since the day she disappeared.
"Right now's the time for action," he told The Everett Herald. "Sitting at home and getting emotional isn't going to bring Sam home ... You wouldn't think you can go seven days without sleeping, but you can."
Lisa Sayers said her family is thankful to everyone helping locate her daughter, who she believes is injured but still alive.
"They've all been incredible," she said. "Our family and Kevin's family are beyond grateful for all the support and love we're receiving. We're truly humbled by all of it."
The family has started a GoFundMe campaign to purchase food and survival gear for 20 one-gallon bags that rescuers have been dropping in various locations in hopes that Samantha Sayers might stumble across them. As of Thursday, more than $29,000 has been raised.
Samantha Sayers' 28th birthday is on Aug. 13. Her family hopes to celebrate it with her.
"We're staying positive." Lisa Sayers said. "Our energy is saying focused on Sam staying positive. We're talking to her every day and she knows we're looking for her. She will be found. She will."
Friends and family members are posting updates to a Facebook group, #findsamsayers. They are encouraging everyone to share her story using the hashtag #FindSamSayers.
Samantha Sayers is a white female, 5 feet, 8 inches tall and 125 pounds. Anyone with any information is asked to call the Snohomish County Sheriff's Office at 425-388-3808 or 425-388-3523. Skilled volunteers are being sought. Anyone interested in volunteering should contact the sheriff's office for additional information.
Before You Go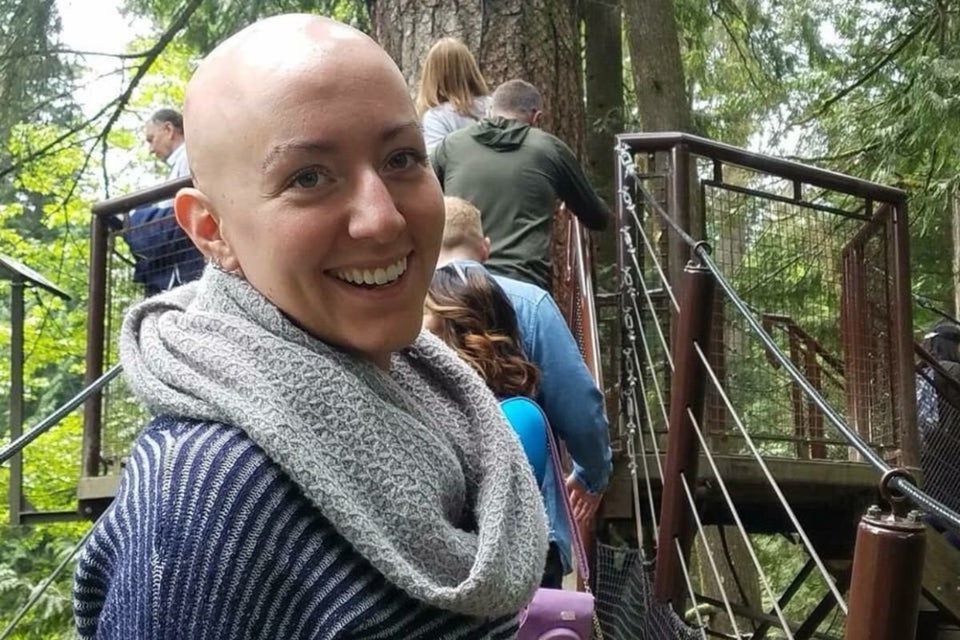 Missing People
Popular in the Community