Cooking in front of an audience is like putting yourself in a pressure cooker. Master Chef on FOX is gearing up for is fifth season with open-call auditions for contestants.
Master Chef is not Top Chef or Iron Chef. I love to watch trained pros on both of those shows thrill us with spinning plates, magically plopping soufflés on each one while dishing out their best on-brand smile for camera A and B.
But Master Chef wants to reach into your living room, sniff out who's dazzling you at dinner night-after-night and put them on TV. That hard working fireman or data entry clerk who can quote Ratatouille and wishes one day to find a wider audience to stomach their cooking finally has a chance to whisk it up for cash and prizes.
For the past five years I've put on my own mini Master Chef -- a long-distance, live cooking show, via Skype, each night I'm away from my other half. I position my laptop as the television camera and invite my audience of one into my kitchen. The pressure is on because my stay-at-home viewer is quick to spot errors. "What time did you put the fish in?" "Did you wash that tomato?" My free use of butter has earned me the stage name Paul Deen.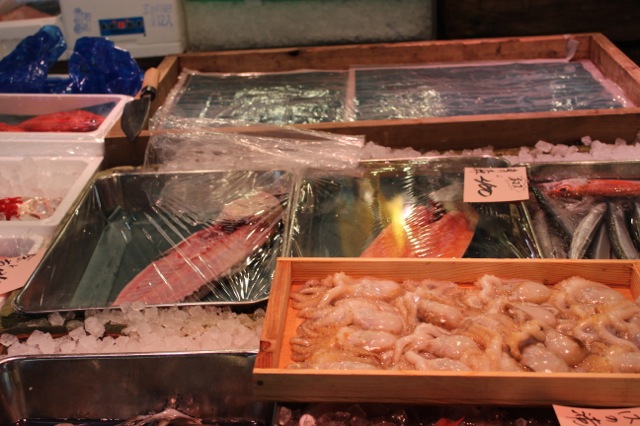 It gets crazy in my kitchen at show time -- I'm trying to cook a dish I know well, but add the scrutiny of a judge and the live factor and suddenly I'm fumbling the simplest prep step. In Season 3, concerned that I'd chop my way into the ER, my judge/viewing audience sent me to knife skills class. I need a commercial sponsor and a sous chef. But when the meal is plated and I present it to the monitor, waving the aroma towards the camera wishing Smell-a-Vision was real, the accolades and admiration from the judge for a job well done makes it all worth it. I sit and we tuck in to dine over Wi-Fi.
I respect what the show has presented so far -- two seasons ago I watched a blind woman win. Each week knife-wielding Christine Ha beat her sighted co-contestants cane down. Her food looked beautiful; the judges were wowed. I dabbed a tear from my jaded TV viewer's eye as she was presented the Master Chef trophy. This year an Italian immigrant sprayed his wife and flown-in family with champagne as he celebrated his part of the American Dream and I jumped up and down along with them from the comfort of my living room.
These are not trained chefs. If everyone went to culinary school who'd do all the other jobs? The plumber I call has to be a licensed expert, but if he also happens to make a restaurant-quality fried chicken, I'll tune in each week to watch him shake-and-bake his way to the grand prize of $250,000 and a published cookbook.
I can't enter because my little Skype show just got picked up for another season. But if you're ready to put the oven mitts on -- prepare your best dish and bring it on to an open casting call.
You have lots of chances in 2013 to make the cut for the 2014 competition. They're in Phoenix and New Orleans on October 5, Houston & Orlando on October 12, Chicago & Columbus on October 19, Kansas City & New York on October 26, Denver & Philadelphia on November 2 and in Los Angeles November 9, where the show is taped. Or visit MasterChefCasting.com.
REAL LIFE. REAL NEWS. REAL VOICES.
Help us tell more of the stories that matter from voices that too often remain unheard.