Spoiler alert: If you haven't seen "Ladies and Gentlemen," Episode 7 of "Master of None," go watch and then come back.
Aziz Ansari and Alan Yang's "Master of None" thrives on telling the types of stories that aren't commonly given space to breathe in a half-hour scripted comedy -- episodes about what it's like to raise a family as an immigrant in the U.S. and the lack of diversity in the entertainment industry are among its best. "Ladies and Gentlemen," the season's seventh episode, draws from the same well of empathy, exploring the little and not-so-little ways that women are treated unfairly.
At the start, an actress named Diana (Condola Rashad) is followed home by a man she meets at a bar called Derek (Brian Berrebbi), who wonders aloud why "nice guys" like him can't catch a break. She taps the first two digits of 9-1-1 on her phone, ready to add the third should the situation go further south. Meanwhile, Dev's (Ansari) walk home, set to a version of "Don't Worry, Be Happy," is marred only by stepping in dog poop.
Other annoyances are plentiful. A woman waiting at a bar turns down a drink purchased by a strange man, who reacts unkindly. A couple of women are ignored at a table by a work associate who greets only the men, as presumed group leaders. A woman posts her breakfast to social media and receives an X-rated comment from a stranger.
Partway through the episode, Denise (Lena Waithe), who plays one of Dev's friends, sums it up best: "If you are born with a vagina, everybody knows creepy dudes are just a part of the deal." There's no easy fix to everyday sexism, and "Master of None" doesn't try to force one. It just presents true stories from different points of view, and if there's any lesson there, it's simple: Listen to them.
That a show created by two men is able to accurately reflect the perspectives of women isn't an accident. Rather, it's a reflection of a deliberate attempt to listen. As the show's small group of writers and creators began to outline the season, they got together at Ansari's house, where he and Yang curated an atmosphere of "curiosity" about each others' lives, Sarah Peters and Zoe Jarman -- the only two female writers on "Master of None" -- told The Huffington Post.
A lot of "Ladies and Gentlemen" was inspired by stories Ansari, an outspoken feminist, had gathered from female friends for his stand-up routines. But other details are based on the experiences of Peters and Jarman.
And even in their small, progressive Los Angeles circle, the women's stories had the power to surprise. Peters told HuffPost that Diana's "9-1" maneuver is also a precautionary safety measure that she takes herself when walking home alone in the dark -- ready to call for help.
"I don't do it all the time," Peters clarified. "But it was something I said, and Aziz went, "Whoa! I can't believe that!'"
Talking with women about the subtle nuances of sexist behavior revealed some truths the men in the room hadn't ever considered. "I think it was surprising to them [the show's male writers] to understand ... how pervasive it is for me to worry about my safety almost all the time," Jarman told HuffPost.
Another scene, in which a director fails to acknowledge the women at a mixed-gender table, is based on an experience between Ansari and his girlfriend, the writers told HuffPost. Ansari's character Dev suggests his girlfriend Rachel (Noël Wells) might be overreacting, leading to a fight that's only resolved when Dev agrees he'll listen more closely to Rachel's concerns.
"Ladies and Gentlemen" illustrates some misbehavior that all audience members should be able to see for what it is: A strange man follows a woman home. A man masturbates on a crowded subway car. Those things are obviously terrible. But where the episode really excels is in more subdued moments, like when Rachel and Denise get passed over at Dev's wrap party or another woman recalls hearing she could "smile more." Creepy dudes are part of the deal, but so are oblivious dudes. Plenty of men are not actively trying to manipulate or harm women. But a casually dismissive attitude can sting, too.
There's a "crazy spectrum" of aggression toward women and entitlement over their actions, Jarman said, explaining how ignoring troublesome behavior just serves to make the problem worse. Although they didn't want to bog down the script with any sort of moral discussion -- it is still a half-hour comedy -- both writers suggested we might do a better job pushing ourselves to hear diverse perspectives on life in the name of fighting our prejudices.
"We all want to say like, no, we're right! I'm a good person and I get it!" Jarman said. "But when we are all holding those shields up in front of ourselves, nothing really is changing. We have to really go, 'OK, I'm going to listen.'"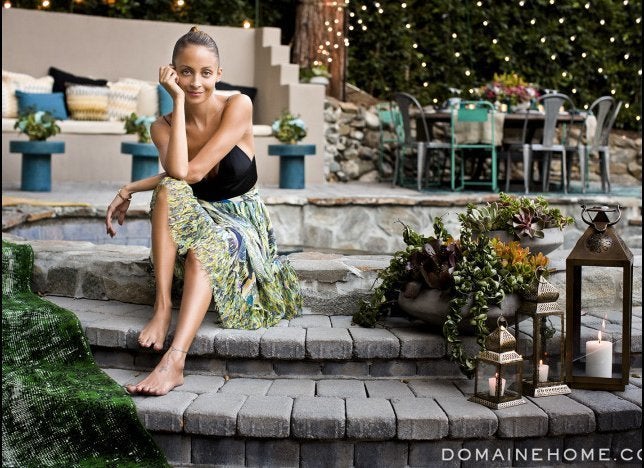 Celebrity Homes
Popular in the Community