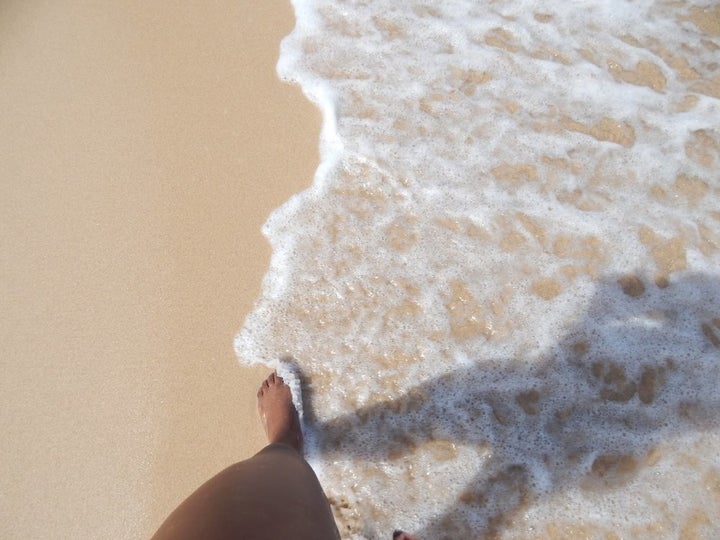 If only that were true...at least for me it wasn't. Becoming a confident person was one of my toughest life skills to master, and it definitely DID NOT require just a few hours. Make that a few years in fact. But how is it possible for someone who literally spent her entire schooling life running 4x100 relays in front of hundreds or maybe a shy few thousands of unknown students be such an introvert in other areas of her life?
Being confident in every area of our lives I think is a task in itself. A task which requires...
Practice. Practice.Practice.
Confidence is not a skill you master overnight, it takes time and it takes effort. But what is it? WHAT IS CONFIDENCE?
Confidence is a feeling of trusting your abilities, your judgement & your qualities. A compilation of your self-esteem & your self-efficacy. We all have gone through or go through moments where we want so badly to try something, do something but our lack of it prevents us from doing so. We allow our beliefs of executing it flawlessly hold us back. We allow our beliefs of how other person's view us hold us back. Paying attention to the negative self-talk & limiting our beliefs is one of the major contributing factors.
Recognising & taking charge of these beliefs and actions is one of the first steps to preventing self-destructing, & even that takes practice. Here are four things you could start doing today in order to get you well on your way to improving your self-confidence.
1. Plan & Prepare. Whatever the situation you would like to improve, make a conscious decision to change it. The first step of planning & preparation. But bare in mind that simply making the decision does not ensure improvement. It requires active pursuing. How about getting a journal? Make that journal the home for learning, revisiting, and identifying your confidence goal.
2. Practice Makes Perfect. Perform small confidence boosting acts on a regular basis. Engage in conversations with strangers on the bus, or in the lunchroom, or at a bar on a regular basis. Not a social butterfly? Try spreading one wing at a time. Go the beach more often, or even a party. Being around other confident persons is contagious. The way they walk, move, stand… emulate them. Fun Tip.. Do it in the mirror.
3. Take from an example. If there is someone who is amazing at something you would love to start doing, send them a message. Ask them, how do they do it so easily. Do you mind sharing a tip? You would be amazed to find out sometimes that they themselves are in the "example phase".
4. Remain Positive. Practicing the act of positive thinking becomes better with time. Practice retraining your thoughts. If you are constantly telling yourself that you can't do it, you're not skilled enough to do it.. retrain and rephrase. Find ways to identify & remind yourself of WHY you CAN do it!!
Need more inspiration? Catch this class on Fear..
Popular in the Community