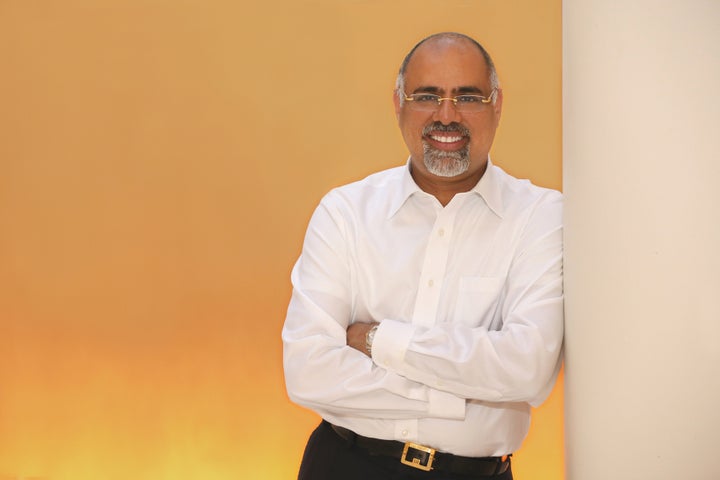 In this installment of our CMO Media's Marketing Leadership series we are joined by Raja Rajamannar, Chief Marketing and Communications Officer at Mastercard.
Prior to joining Mastercard in 2013, Raja held several senior leadership roles at Citi (including EVP and CMO for Citi Global Cards) before moving to Humana as Chief Executive International and Chief Innovation and Marketing Officer.
Raja, such an honor to feature you as part of this series. We always like to start with a bit of a general introduction, how did you get interested in marketing and what drives and excites you to go to work each day at Mastercard?
Actually, it wasn't my intent to be a marketer. I received my undergrad in chemical engineering, graduated at the top of my university, was awarded two gold medals for my academic excellence, and was certain that I would follow a career in my chosen field.
However, I decided to do an MBA from the Indian Institute of Management, Bangalore, to gain some management thinking and perspectives. Through an internship at Lakme (later acquired by Unilever), I got exposed to their ad campaign and was simply fascinated! That was when the marketing bug bit me and it stayed with me till now - for 30 years!!
What excites me the most about Mastercard is the transformational journey we have been on for the last few years. We've seen more technological advancement over the past five years or so versus the preceding twenty years. This has created tremendous opportunity for the payments industry on one hand, and on the other hand, the consumer landscape is undergoing a dramatic change as well.
Consumers today are connected – they are multi-tasking, multi-screening, and have tremendous power literally at their fingertips – and their expectations from brands have never been greater. Being at the center of all this dramatic change and being able to influence and shape the future is really exciting to me. For a technology company like Mastercard this digital transformation is revolutionizing everything.
Last stat I read projected that there will be more than 50 billion connected devices by 2020, as a business manager and a marketer, I can tell you that I am energized and fascinated daily about the opportunities ahead. Having managed businesses and P&Ls for roughly half of my career, it is very fulfilling to bring that experience to my role in shaping marketing as a business driver and a force multiplier for the company.
One of the first things you did when you became CMO, was revisit the way Mastercard was measuring data? Tell me how you went about this, the kind of outcome you were looking for and the role finance played in the equation.
Data-driven insights are fundamental to today's marketing and communications function, and the impact it can make on both developing and managing our campaigns is truly fantastic. Over the past few years, we've been on a mission to find those bright data scientists, bring in the right tools, develop the right processes, and importantly, figure out the best way to humanize our data sets so that we could turn data into insights into action. And to do so in a timely and precise way, so that more and more we are delivering the right message, in the right context, on the right channel, and at the right time.
The programs and campaigns we run today are designed to build both our brand and our business, so our partners in finance play an important role as we think through our KPIs and ROIs. Meeting our objectives and further leveraging marketing as a differentiator and driver of our business are the outcomes we are looking for. Data helps us take the emotion out of our efforts and is enabling new ideas and innovation. I am a big proponent.
Tell me about your approach to early adoption of platforms such as Snapchat and VR and the technological advances that are happening at Mastercard such as the use of biometric technology.
VR, AR, AI, chatbots, biometrics – all very, very exciting, and we are working hard across our product and marketing organizations to unlock these future states of commerce. The key, or optimal experience, is to find ways to bring these technologies together, and in an environment consumers are passionate about.
Let me give you an example. At the Arnold Palmer Invitational last spring, we created a 360-degree, virtual reality experience with our golf ambassador Graeme McDowell at the iconic 17th hole at TPC Sawgrass's Stadium Course. For golf enthusiasts we tapped into their passion for the sport, and that was pretty magical, but we took it a step further.
We thought, what if while you are having this immersive experience, you really like that shirt Graeme is wearing or the club he is using, how can we help you get more information and actually make a purchase. So we built a commerce overlay into the experience and gave consumers the option to buy certain items without leaving the virtual world.
With biometrics, we are eliminating the need for consumers to remember all those pesky passwords. What we're doing in this space is incorporating biometrics – like your fingerprint, your heartbeat, and yes even your face or "selfie" – into the actual payment transaction.
For example when you are shopping online and get to the checkout, you would confirm your purchase through your mobile device with a piece of who you are, rather than having to remember yet another password. The technology enables a whole new experience, one that is safe and secure, and also very convenient.
Last point here would be around chatbots. We're just getting started, and believe it's going to be the next frontier. I read that by the end of 2018 an estimated 4 billion people will be online globally, and of those some 3.5 billion will be using messaging apps.
The opportunity for brands to play a role in this space is tremendous. The technology enables me to be there at that critical moment of truth that we marketers are always striving for. I'd say stay tuned and close to this space in 2017.
You differentiate between "storytelling" and "storymaking", can you explain and elaborate on how this impacts the marketing strategy and execution at Mastercard?
Nearly 20 years ago we struck an emotional chord with consumers by introducing our first Priceless advertising campaign. The execution was rooted in the insight that experiences matter more than things. At the time it was a bit risky, as we were moving from the functional aspects of a payment product to the more emotional "experiences matter" and it turned out to be one of those things that you are thankful for each day.
Priceless was an overnight sensation, and we've been fortunate to see the advertising campaign successfully deployed all over the world. But the world has changed since 1997, and a few years ago we did some soul searching to understand if Priceless was still resonating.
The good news was that indeed, the insight that experiences matter more than things is more relevant in today's world than it was back then, but what we needed was an evolution in how we engaged with consumers and how we executed Priceless. Consumers today do not want to hear brand stories; they want to be a part of the story.
Marketers have always been great storytellers, but now, thanks in part to the digital transformation, we're empowered to be great storymakers and have the ability to truly put the consumer at the center of our efforts.
While still critically important, we understood that we could no longer rely on traditional advertising alone. We needed to evolve our strategy to be experience-led, leveraging new channels and different ways to connect and show up. Today, Priceless is a holistic marketing platform where through Priceless Cities and Priceless Surprises in particular, we enable, create, and curate experiences for consumers.
We still look to celebrate those special moments, but even more, we look to spark and create them, thus the shift from storytelling to storymaking.
You brought the timeless "Priceless" campaign back to life with "Priceless Surprises", "Priceless Cities", "Priceless Causes" and "Priceless Specials".
What's the reasoning behind these four specific pillars, in particular the exclusive Mastercard cardholder experiences you've been experimenting with, such as the "Priceless Milano" exquisite dining experience? Also interested in your thoughts on scalability here.
Priceless Surprises, Priceless Cities, Priceless Causes and Priceless Specials are the four pillars that make up our consumer marketing platform. As we refined our approach, we went from over 150 different campaign themes to just these four pillars that are more experience-led - again putting the consumer more squarely at the center of our efforts in a more real-time and relevant manner.
This evolution of our strategy has enabled greater scale and efficiency, which is very important for a global brand like Mastercard. Let me give you two examples.
First, with Priceless Surprises, we've taken the concept of surprise and delight and made it a year-round phenomenon. The idea is that just by using your Mastercard, you never know when you might get a surprise. It could be a smaller surprise like a digital song download or umbrella on a rainy day, to instant seat upgrades or tickets to major sporting events we sponsor like MLB or UEFA Champions League.
The most exciting of course is when we are able to connect consumers to their favorite musical artist or sports athlete. For example, last year ahead of The BRIT Awards we worked with Ellie Goulding to surprise a couple of her superfans - take a minute to watch the video to see what I mean.
And as you can imagine, delivering Priceless Surprises has been rewarding on many levels. In a few short years we delivered over a half a million surprises all over the word, and it's our goal to deliver at least one surprise in every country we operate in, every day. That will truly be priceless.
Second is Priceless Cities. This is our global experiential travel platform found at priceless.com. It is a destination where Mastercard cardholders can find truly one-of-a-kind opportunities across sports, entertainment, culinary, culture etc. To keep it fresh, there are new and unique experiences all the time, and yes, the really good ones sell out fast.
For example over the summer in Rio, we had an experience where you could climb up the statue of Christ the Redeemer, pop out on top, and take in probably the most breathtaking view of the city – pretty unforgettable.
In Milan, we opened our first rooftop temporary restaurant atop of the historic Palazzo Beltrami, where patrons appreciated unique views of the Duomo, while enjoying meals prepared by Michelin Starred chefs. To date we have over 40 cities in the program with new ones being added all the time.
I give these examples to make a point, that today brands have merely moments to make or break a relationship with a consumer. Most could care less if your brand disappeared. Marketers have an uphill battle to stand out in front of consumers and apart from their competitors.
Building off our Priceless heritage, we see experience-led efforts as the way forward, and we're committed to exploring new channels, new technologies and pushing the boundaries for experiences and surprises to win with consumers. This is important for not only building our brand but our business as well.
Your approach to marketing innovation differs in the sense that you do not merely rely on agencies for creative input. You crowdsource ideas from employees, brand ambassadors and cardholders as well - what can you share around this and how it has benefitted you?
"Innovation is not a department or responsibility of a sole agency, for us it's a culture."
Innovation is not a department or responsibility of a sole agency, for us it's a culture. Taking this mindset opens you up to enormous possibilities. We look to our employees, our brand ambassadors, and our agencies to help fuel our creative engine.
We are ultimately responsible for our marketing efforts and are the guardians of our brand promise, but great ideas can come from anywhere and we encourage that. Being able to bring in diversity of thought and inspiration from around the world has been a great benefit to a global brand like ours.
For example, the idea of incorporating a payment chip inside a golf glove, to give golf fans a seamless experience when they want to make purchases on the course, came from our communications department. We partner with smart start-ups, who have great ideas or IP, to scale their solutions.
We have frequent ideation sessions cross-functionally, as well as with outside companies, big and small, and individuals. I always found that the best ideas and solutions can come from just about anywhere and the more you enable yourself to tap into that vast ocean, you come away with winners time and time again.
Let's talk about the new logo and brand identity for Mastercard, modernizing it and optimizing it for the web.
What drove these changes and how does the new brand identity align with your objectives around Mastercard's brand perception as a credit card company (Mastercard is in fact a technology company that provides a platform for banks to issue cards) and an experiential lifestyle brand?
We haven't touched our logo in over 20 years so it was very exciting, and nail biting at the same time, to introduce the redesign. Mastercard is a global brand that sits on over 2.3 billion cards and across 40 million merchant locations around the world.
We have decades of brand equity in those interlocking red and yellow circles - the hallmark of our brand- and we needed to be very thoughtful about preserving our heritage, while at the same time look to the future.
What drove the change is the digital transformation we talked about early on. We simplified our iconic brand mark so that's it flexible and can work across all digital platforms, retail channels and connected devices.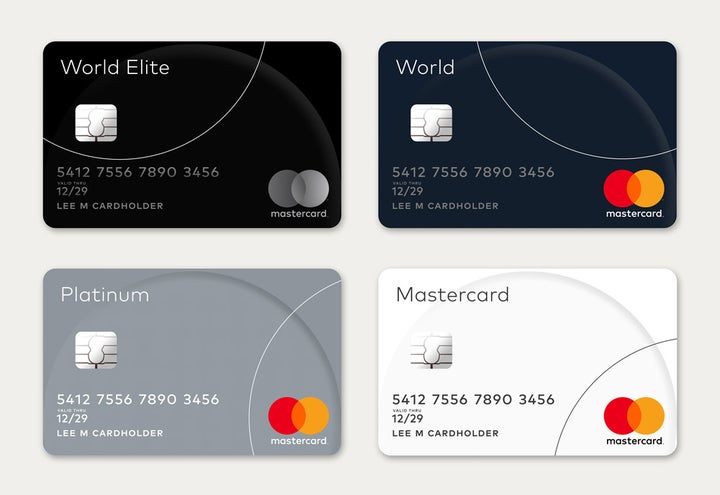 We purposely went with all lower case typography to de-emphasize the word "Card." A subtle but significant change as it represents the different digital and mobile ways consumers can now make payments beyond the physical card in their wallet.
It's a nod to the positioning of the brand in a world where you can use Masterpass to check-out online, in-store or in-app; buy Groceries by Mastercard; authenticate yourself with "selfie pay;" or purchase something with, name your favorite wearable. Our goal was to have our new brand embody the forward-thinking technology company we've become. We couldn't be more pleased and proud of the overwhelmingly positive response we've received to date – and if I am honest, relieved!
You actually have a background as a chemical engineer and came a long way since your first job at Asian Paints.
What is the best career advice you can give to marketers who are reading this with dreams of one day becoming the CMO of one of the world's most iconic brands?
Learn the business first. Marketers today must act like general managers. They need that classical training and creative know-how, but more and more, marketers must think like a CEO, manage finances like a CFO, and understand technology like a CTO. As successful marketer today will know not only how to build the brand, but importantly the business. This starts with a keen understanding of what makes your business tick.
This interview was part of CMO Media's Marketing Leadership Series "7 Questions" where we ask today's marketing innovators and leaders about the secrets behind their success.
Popular in the Community