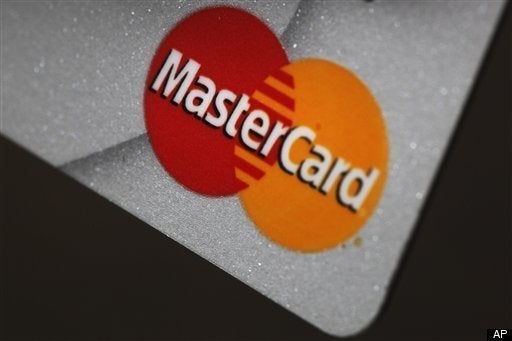 Hackers group Anonymous, which has been working diligently in support of WikiLeaks, claims to have acquired information for numerous MasterCard credit cards following its attack on MasterCard's website.
"To people of the industrial world, dismiss your #Mastercard now!!!" the group's Twitter account posted, with a link to alleged leaked credit card numbers, before the account was shut down by Twitter.
A seemingly related campaign called Operation Bank-Troll is quickly gaining momentum on the Web. An image is being circulated encouraging folks to spread the message "MasterCard deemed unsafe" and that private account details have been breached from MasterCard.
MasterCard, for its part, is denying the rumors. It stated in a tweet, "Recent rumors of a security breach are false & cardholder numbers that were published are fictional. Your info is secure."
But the rumor persists. MyBankTracker says private info has indeed been compromised, emphasizing that the ongoing WikiLeaks cyber war "is getting personal."
MyBankTracker captured a screenshot of the numbers tweeted out by Anonymous, blurring out part of them to protect privacy. They appear to be credit card numbers and expiration dates.
Though the credit card tweet was indeed the last update before Twitter suspended the account, Twitter tells HuffPostTech it has no comment as to why the account was taken down.
Anonymous spent Wednesday taking down the MasterCard and VISA websites while disrupting others, reportedly including Sarah Palin's. By end of day, new Twitter accounts had surfaced, apparently belonging to the organization.
UPDATE: MasterCard has reiterated its stance, tweeting to HuffPost, "Rumors of security breach false. Numbers published fake. Customer information secure." It also linked to this statement.
Popular in the Community