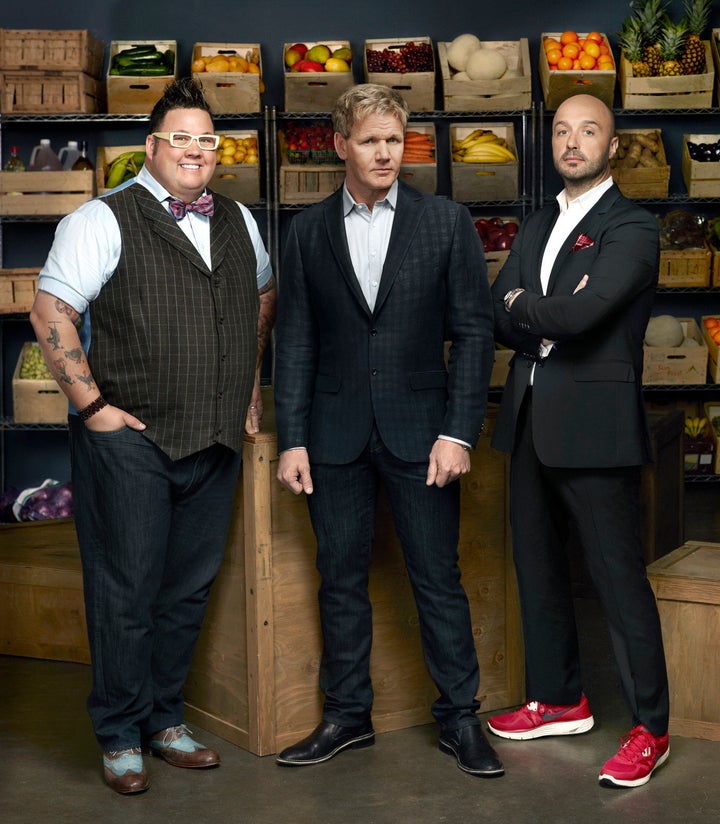 If you watched Monday's Season 3 premiere of "MasterChef," you saw something we've never seen on a cooking competition before: a blind chef contestant.
Christine Ha is a Texas grad student and the blogger behind The Blind Cook. She lost her sight after being diagnosed with a rare autoimmune disease called Neuromyelitis Optica in 2003. But that hasn't stopped her from pursuing her culinary dreams, and getting that white apron proves she's one step closer.
There are always a lot of intriguing personal stories on reality competition shows, but "MasterChef" judges Graham Elliot and Joe Bastianich both agree that Christine's story is one of the most inspirational.
"She's kind of amazing," Bastianich said.
And Elliot agreed: "Her palate is more refined than anyone in the kitchen. So what was a possible downside has turned into a positive for her."
I was curious: Had either of them ever met a blind chef?
"We discussed it -- never in a professional kitchen," Bastianich said. "And I bet you, on the back of this show, you will see more blind chefs. It's totally something you can do if you're blind ... I'm surprised more people haven't done it. Her palate's way beyond everyone else's. It's kind of amazing. Just the courage and commitment to get to this point."
And Elliot echoed that, pointing out that losing one sense heightens the others. "When you think of the senses, you know, sound -- is a pan hot enough to sizzle when you put something in it? -- and smell -- what's in season? -- and, of course, how it tastes. She says one of her biggest things is she doesn't get intimidated because she doesn't get to see what anyone else is making ever."
What do you think: Does Christine have a shot at winning this season? Were there any other contestants that intrigued you in night one?
PHOTO GALLERY
What To Watch: June 4-10
Calling all HuffPost superfans!
Sign up for membership to become a founding member and help shape HuffPost's next chapter
BEFORE YOU GO