On the latest installment of "MasterChef" (Tue., 9 p.m. ET on Fox), Gordon Ramsay and the contestants welcomed the queen of southern cooking onto the show. Paula Deen was waiting for them inside the Mystery Box this week, and she brought pictures and letters from home for the Top 7.
She also had to take care of a little business with Ramsay. Particularly, she got on him a little about saying grits -- one of her favorites in the kitchen -- are bland and boring. But she had to accede that they do need a little help, which is what Ramsay insisted he needed by the comment.
Frank won the challenge, earning safety for the week. He also didn't have to participate in the Japanese-themed tag team elimination round. He even got to select the pairings, which effectively exposed David and Becky bickering. But they came out in the middle of the road on this one.
Only Monti and Felix produced a dish the judges actually enjoyed, so they got top marks. Christine and Stacey slipped into the bottom; their dish wasn't even all finished. After deliberation, it was Stacey who was sent home.
"MasterChef" continues Mondays and Tuesdays at 9 p.m. ET on Fox.
TV Replay scours the vast television landscape to find the most interesting, amusing, and, on a good day, amazing moments, and delivers them right to your browser.
Before You Go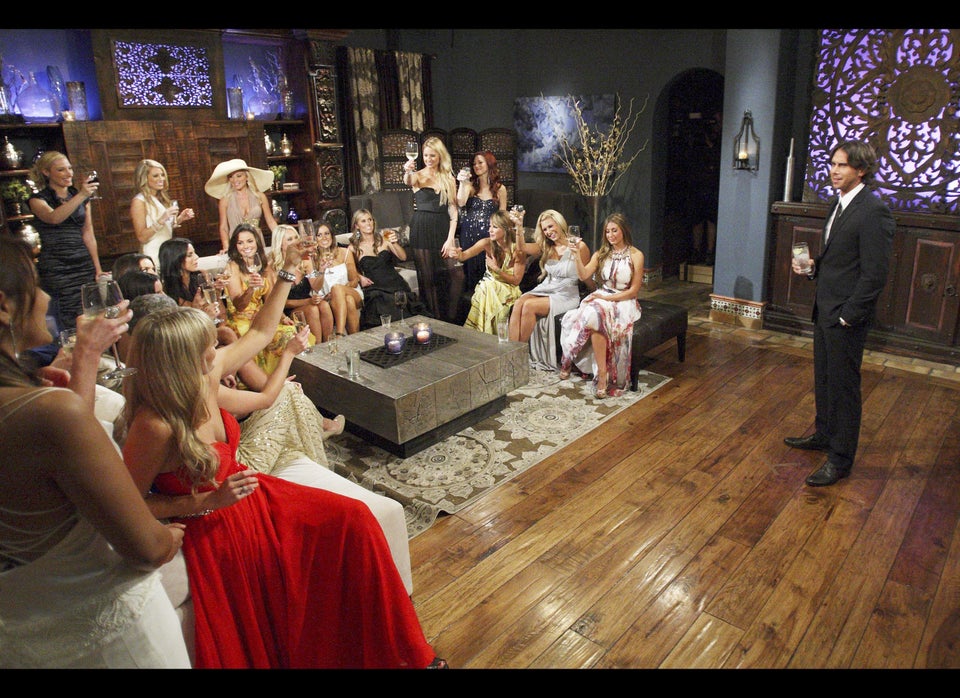 2012 Renewal Index: Canceled, Safe and on the Bubble Shows
Popular in the Community