For MasterChef contestant and entrepreneur Sharone Hakman, the transition from finance to the culinary world was about passion. Comparing his self-taught culinary ability to that of a musician, Hakman has been comfortable in the kitchen putting together new dishes since an early age. Despite his knack for cooking, for years he worked in the finance world.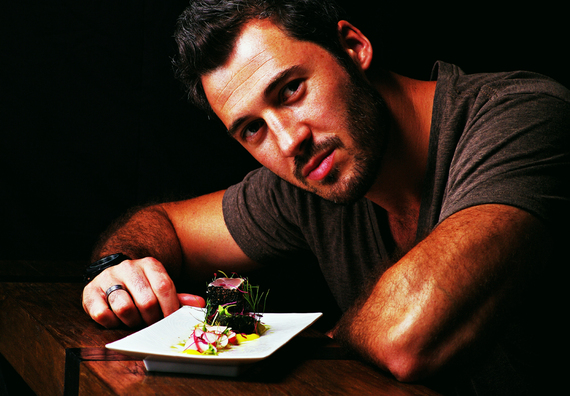 It wasn't until the downturn of the economy in 2008 that Hakman knew he had to follow his heart with his culinary talent. He and his wife then planned on traveling to Italy and Israel for a year in order for Hakman to explore his passion.
"I just wanted to cook; whatever I was going to cook there regardless, I just wanted to truly put myself in that situation and never regret," Hakman said. "I didn't want to be 80-years-old and say 'I wish I would've just got into it."
Travel plans were cut short three weeks before their departure when Hakman discovered that his wife was pregnant and realized that he needed to be a good father for his son and continue working in finance. They only spent about a month in Italy before Hakman returned to work. After the birth of his son Lukah in 2010, Hakman was in the car picking up food for his wife in the hospital when he heard a song come on that said, "What are you waiting for, are you ready to live your life before you lose it?"
"I don't know what happened," Hakman said. "I mean I just had this moment it's like, more is clearer to me than ever before that I'm a dad, got a son and I want to raise my kid to be passionate about what he does; I want him to love what he does and I want to be an example to him."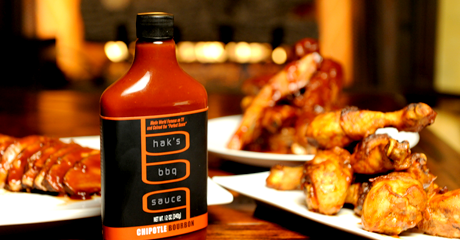 This was the turning point for Hakman. Around this time, a friend who is a producer encouraged him to audition for the Fox show MasterChef. After some reluctance, Hakman gave in and ended up on the show. Hakman had the ability to learn from Gordon Ramsay in his time on MasterChef, and that's when he knew that he was on the right path. After the conclusion of MasterChef, Hakman contemplated his next step. Naturally, it seemed like that would be to open a restaurant, but that did not seem like the end goal that he was looking for. Inspired by his love of grilling and creating his own barbeque sauces, Hakman examined the sauce market. On a trip to the store, Hakman noticed that there were no high-quality sauces available in artisanal flavors on the market. "[There was] nothing sexy," Hakman says. "And I think grilling is sexy, and so I started Hak's, I started this line of barbeque sauce."
The sauce that was seen as Hakman's "secret weapon" during MasterChef is now available for purchase in Whole Foods Market, Pavilions, Bristol Farms and many more stores.
For more information on Hakman and his line of barbeque sauce, visit sharonehakman.com.
Samantha Stull for Clarissa International Media Group
Like Clarissa on Facebook
Twitter @ClarissaTvMag