You never know what's lying just beneath the surface in your own yard.
Most people find some old coins or a rusty bicycle chain. But two men in Michigan hit the jackpot when they discovered the remains of a massive Ice Age mammal.
(Story continues after photo.)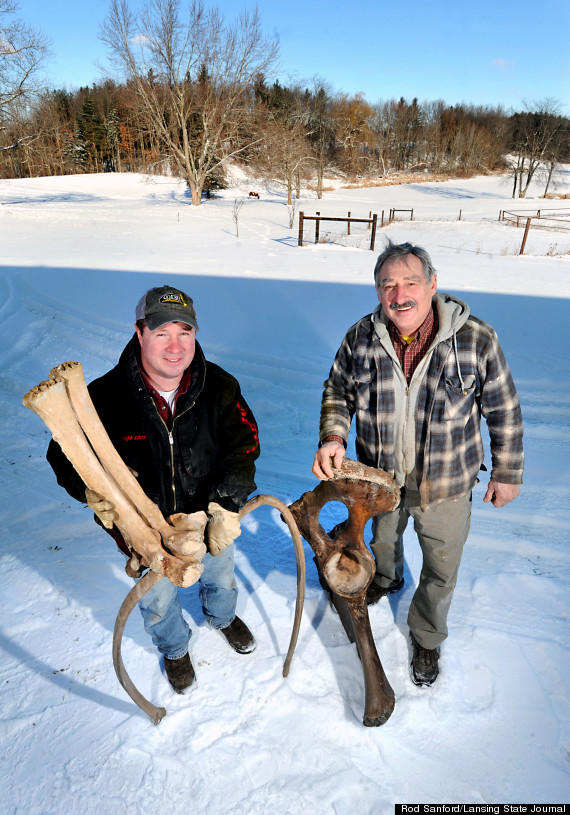 Daniel LaPoint Jr., left, and Eric Witzke show just a few of the many mastodon bones found on Witzke's property.
An expert there has already examined the bones and believes they may be the remains of an ancient meal for early Americans.
"Preliminary examination indicates that the animal may have been butchered by humans," University of Michigan paleontologist Daniel Fisher told MLive.com. "The scientific value is really the new perspective, the new information, that specimens like these can bring."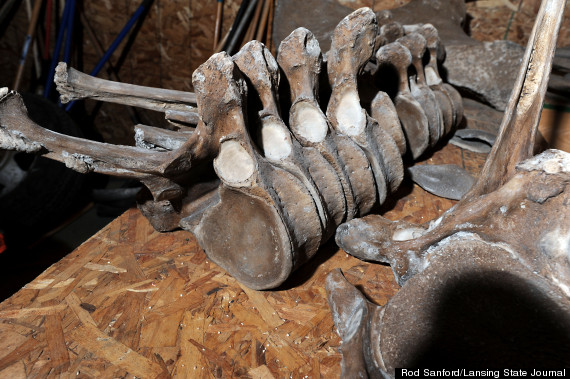 Some of the ancient mastodon bones found in Michigan.
While Fisher has examined the bones, they're not at his museum yet. LaPoint and Witzke first brought the bones to a local middle school for some show-tell-and-touch.
"Once these things go to the museum and get crated up, you're not going to get to touch them again. It's over with and I was that kid who wanted to touch that thing on the other side of the glass," LaPoint told the Journal. "All the kids got to pick them up and hold them. Some kids, it was life-changing for them. To change one kid's life because they got to touch it, I think, is an incredible opportunity."
Related
Before You Go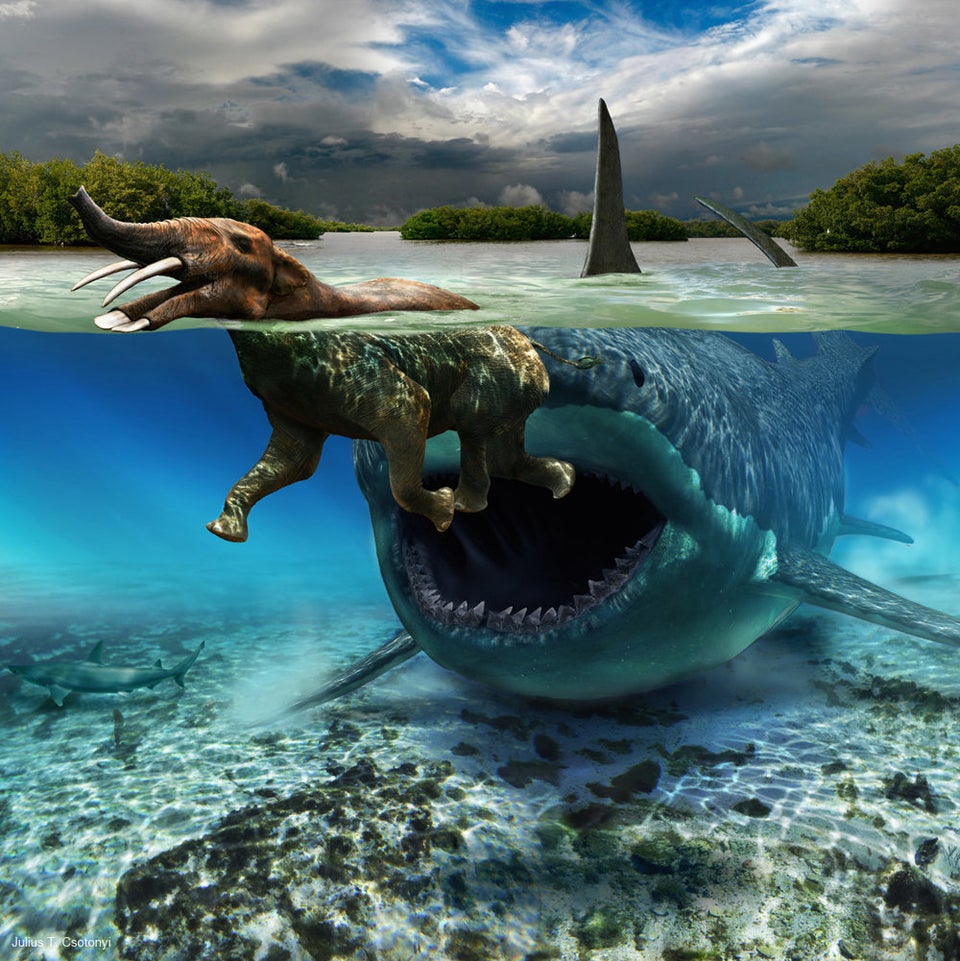 Amazing Paleontology Artwork
Popular in the Community