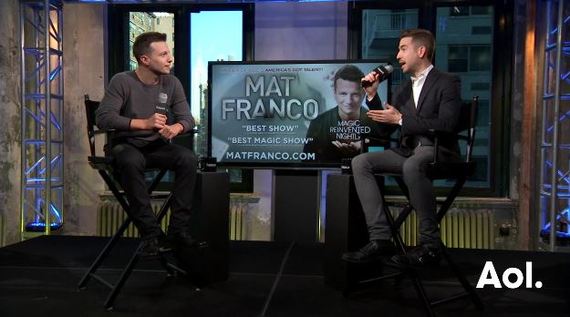 His residency at The LINQ is a result of years of hard work, practice, determination and his eventual big win on AGT in 2014 where he wowed the judges with interactive magic tricks week after week. His charisma and ability to make any person at any age have a smile on their face upon seeing his tricks is second to none. Franco revealed to us why he made his Vegas show called Magic Reinvented Nightly.
"Vegas is awesome! Oh my god, it's so cool! You never know what you're going to get. I bring a lot of people on stage during the show and you never know what you're going to get. So if I say, 'Hey, what's your name?', if you're hammered drunk you can still say your name. So I don't have much of a test. 'Hey what's your name, great, come on up here!', then you find out they're barefoot, not wearing shoes, stumbling around, or maybe they don't speak English because in Vegas we have a big international audience. We have all different kinds of things that happen every single night. People always say to me, 'Do you get sick of doing your show?', [it's] so far from that! I look forward to it every single time because the audience makes it so different. They really guide the show. I know I have a map, I know I'm here and I want to get over here but they decide what route we're going to take to get there. That's what keeps it fresh for me. Oh man, it's so cool to have a show in Vegas. It's like a dream come true, truly!"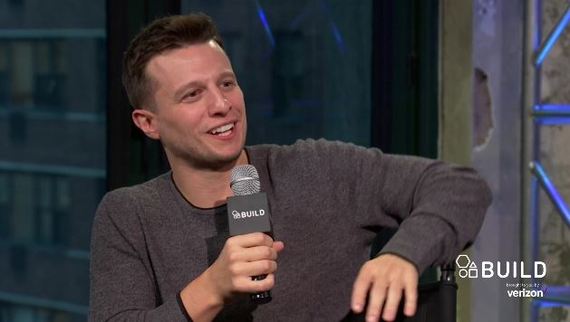 There will always be skeptics in the audience especially when you watch his old clips and performances on AGT online at home and you might say 'Oh, that's just fancy camera editing!', however, Franco was keen on reassuring his viewers that at his Vegas show it will make you think otherwise.
"So the cool thing is, when you come to the show in Las Vegas, you get to see a version of that same trick with a new twist. It's very similar but it's got a twist to make it unique for the Vegas show and then you see it with your own eyes in person. That's pretty cool because you're watching it and you're like 'Oh, why did they cut the camera, this must be a camera trick', and we don't use camera tricks, but you don't know that when you're watching it at home. So I think that it's cool that you get to see some of those favorites actually live in person for yourself and you realize, 'Oh man, like you really CAN do that live!!'. It's like when you listen to a musician, a great singer and you wonder, 'Wow I wonder if they can hit those notes live?'. I see it the same way in magic."
Franco later performed some nifty magic tricks on the BUILD Series stage which you can watch in the full interview here. It's worth noting that after witnessing his magical prowess in person, it will definitely make you want to buy tickets to see his show. Bring your family and friends to see one (or more) of his shows in Las Vegas at The LINQ. Visit Ticketmaster for more details.
Popular in the Community