"We've already got the family bus going. Hopefully I'll be able to sleep."
Those are the musings of new dad Mat Kearney, who's gearing up to the hit the road on a headlining tour in February. It's poised to be a family affair with Kearney's wife, Annie, and their 1-year-old daughter, Olive, in tow. This will be the first time Kearney will bring his little girl on an extensive tour, so he's ready for anything to happen.
Touring life is clearly a lot different now than when Kearney got his start in the business ― and quite different from one of his first major gigs: opening up for John Mayer at New York's Madison Square Garden in 2007.
"It was actually a turning point for me," the Nashville-based singer-songwriter told HuffPost at Build Series. "The first song, 'I was like, 'Wow, this is not going to go well.' Like the first row is like, 'What are you doing?' But I'm grinding and I'm going to get these people and I was just working it. Everything I had in me. Every piece of heart. Every joke I could tell. We played the last song and I noticed the first row stood up and then other people stood up and we got a three-quarter standing ovation. I was like, 'Wow, if we did it here, maybe I should keep doing this. I should not go back to Starbucks.'"
A decade later, Kearney is an established artist whose music has appeared in countless TV shows ― from "Grey's Anatomy" and "Parenthood" to "The Vampire Diaries."
Now he's about to release his sixth studio album.
"This one is more deep house, tropical house-influenced, chilled out record, with serious songs," said Kearney, who teamed up with various DJs for the upcoming set. "Nashville songs, I guess … That was the goal — let's have these really smart songs and have these moments that feel like what electronic music does. It's not about words. It's about a feeling."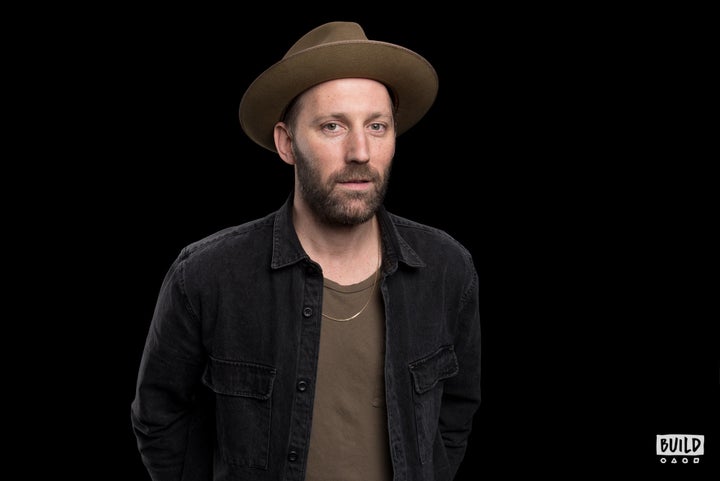 For Kearney, each album is extremely personal. Kearney's wife inspired his 2011 album, "Young Love." Kearney's most recent effort, 2015′s "Just Kids," featured a nostalgic theme, with Kearney looking back on his younger days growing up in Oregon.
A "really intense year" influenced the sound and lyrics on his upcoming release, "Crazytalk."
"This record, there's definitely some super emotional moments. My wife, we had someone pass away super dear to us. We found out we were pregnant the next day. And I was like, 'OK, life is short.' I love what I do. I love playing music. I feel like I'm just starting. That's when we were like, 'All right, [let's get] out of my record deal, [get] new management. Like, 'Let's go.' I'm ready to go," Kearney said. "I want to do this in a way that's really inspiring to me ... This is a second wind in what I do."
"Crazytalk" is expected to be released this spring.
For the full Build Series interview, check out the video below.
CORRECTION: A previous version of this article indicated Kearney's 2015 album was titled "Young Kids."
Popular in the Community