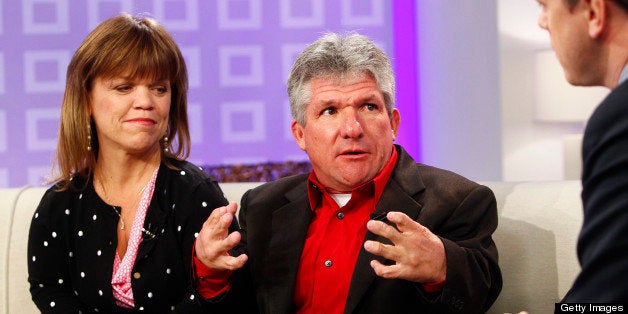 Stardom has never looked so scary to Matt Roloff and his family.
The Roloffs -- stars of the reality TV show "Little People, Big World" -- are the latest celebrity victims of disturbing online threats and harassing phone calls from an unknown stalker.
The family lives on an Oregon farm, and Matt Roloff told The Huffington Post that some of the threats have been very specific. "They've been to the farm. They know it. Is it somebody on our farm? Someone in our own network of people we know, or some random individual? We don't know who's up to it, and it's spooky," Roloff said.
"The threats have got more hateful and more graphic in nature. They do seem to be escalating and becoming more disturbing," Sergeant Bob Ray of the Washington County Sheriff's Office told The Huffington Post earlier this week.
The harassment -- including rape, death, and bomb threats -- has been directed at Roloff, his wife, Amy, and the couple's children. The intimidation has been persistent over recent months, but came to a head recently when Matt Roloff started receiving abusive phone calls and spotted suspicious cars in his driveway.
"All that combined has made us a little bit uneasy," Roloff said. "And the stuff these people are saying is pretty nasty. They violate every hate category that you can think of. You just can't just go around saying you're going to rape people or blow them up because of their disability."
While the percentage of violent incidents in stalking cases is low, such fears are justified, according to Sal Lifrieri, President of Protective Countermeasures & Consulting, Inc., a firm that provides consulting on threats and vulnerability.
"There is a sliding scale. In less than 2 percent of the cases you have actual violence, Lifrieri told HuffPost. However, he said, the problem is that when there is violence, it is typically severe or extreme -- leading to injury or even death.
Attempts by the perpetrator to make some kind of physical contact with the victim are more common, occurring in "probably 40 to 50 percent of the cases," Lifrieri said.
The sheriff's office said it is actively investigating and has identified some persons of interest. They also suspect that one person is using a variety of email and Facebook accounts to send the online messages.
"Quite a few of them are very similar. [It looks like] someone is cutting and pasting a lot of the stuff because, quite frankly, the grammar is rather atrocious," Ray previously told HuffPost.
A former FBI agent who's worked similar cases, however, criticized how the police have investigated the case, saying they already should have traced the origins of the phone calls and online messages.
The investigating agency is probably not sophisticated enough and may not have experience in these situations," Harold Copus, now head of Atlanta-based Copus Security Consultants to HuffPost. "It's not like CSI and those other shows you see on TV where a caller has to be on the line for a specific period of time. Nowadays they can get that information almost instantly."
He also fears that department isn't as familiar with handling celebrity stalkers as law enforcement protecting Hollywood personalities in Los Angeles.
Cases of harassment and stalking can continue for years, and there is a concern that some of the most recent threats are connected to earlier incidents against the Roloffs.
In October 2009, someone vandalized a sign on the Roloff property. The family heard gunshots and found that a sign advertising their farm had been riddled with what looked like bullet holes. The incident was just one of a series of property crimes against the family, they say.
Lifrieri said the Roloffs' decision to speak out might bring about a quicker resolution.
"One of the better advantages in the celebrity world is that because these cases develop a media response, they generate a better response from law enforcement. For the average citizen, it can be a very frustrating experience dealing with authorities," he said.
Roloff said he wants to make one thing very clear: The good things his family has experienced as a result of their reality show far outweigh the bad.
"We get far more love and support and blessings from people, so we hate to put too much attention on one needle in the haystack that's sticking [out]," he said.
After a moment of thought, Roloff added, "But when you start threatening people's lives, it crosses a line."
Anyone with information in the case is asked to contact the Washington County Sheriff's Office at 503-629-0111.
Related
Before You Go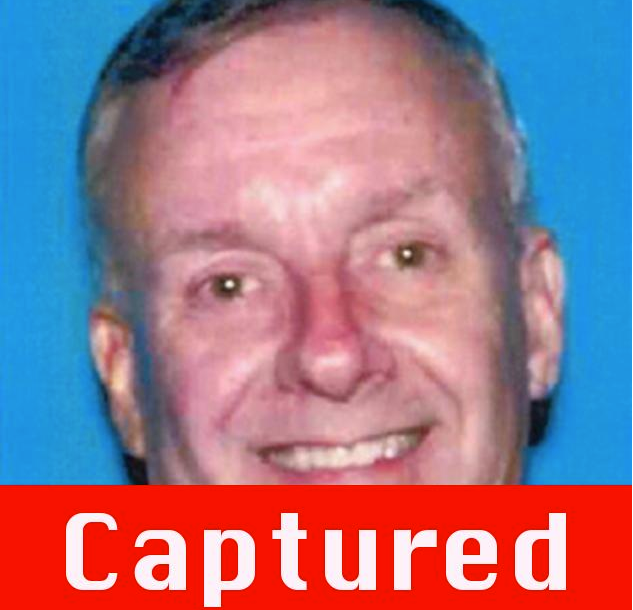 FBI's Ten Most Wanted
Popular in the Community