As a food blogger, as well as full-time foodie, I am connected with many others who share my creative passion. I have several Instagram foodie friends who are often posting about Matcha. I didn't even know what it was for a while... but it kept popping up. So I decided to investigate.
Matcha is, quite simply, finely ground green tea powder. The concept originated in China. It is delicious just to mix with water or milk and drink, cold or hot. But it is also used in baking and in desserts. You've heard of green tea ice cream, right? Yum, yum!
Now that I know what Matcha is and have ordered some for myself, I am completely hooked! I'll share a couple recipes I've done lately.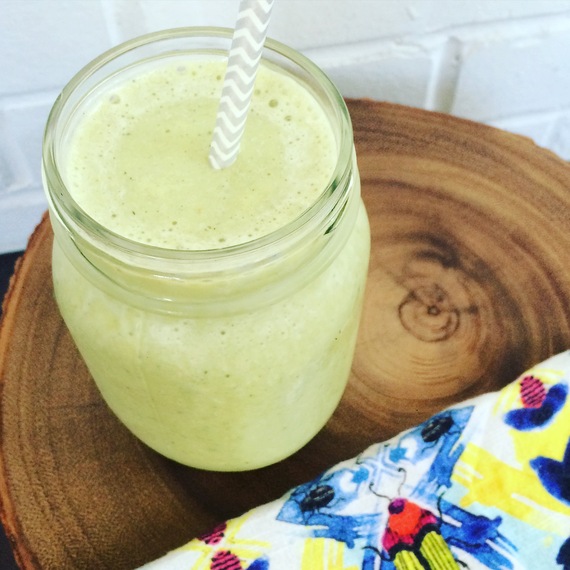 Matcha Smoothie
Recipe:
1 frozen Banana
1/2 frozen Zucchini
1 tsp Matcha
3/4 cup Milk
1/2 cup Orange Juice
Instructions:
Blend all ingredients in the blender until smooth.
Recipe:
2 1/2 cups Flour
1 tsp Baking Powder
1/2 tsp Baking Soda
3/4 tsp Salt
2 Tbsp Matcha
1 stick Unsalted Butter (room temp)
1 cup Granulated Sugar
1 Egg
1 cup Milk
Black Sesame Frosting:
1 stick Unsalted Butter (room temp and diced into small pieces)
1 1/2 cups Powdered Sugar
3 Tbsp Black Sesame Seeds (crushed)
1 tsp Vanilla Extract
2 or 3 tsp Milk
Instructions:
1. Line a couple baking sheets with parchment paper and preheat oven to 350 degrees.
2. In a medium bowl, mix Flour, Baking Powder, Baking Soda, Salt and Matcha.
3. In a large bowl and with an electric mixer, beat Butter and Sugar until creamy.
4. Add the Egg and Milk and beat until just combined.
5. Pour in the dry ingredients and mix just long enough to combine.
6. Use a spoon or a piping bag to form (small, uniform size and shape) mounds of dough on the cookie sheets.
7. Bake for 8-10 minutes.
8. When they are ready, allow to cool before assembling the Whoopie Pies with the frosting.
Frosting Instructions:
1. Toast the Sesame Seeds over medium heat for 3-5 minutes...don't burn them!
2. Transfer to a ziploc bag, seal with no air inside and crush seeds with a rolling pin until they are ground well.
3. Beat the Butter for 2-3 minutes, slowly adding in the Powdered Sugar. (I learned the hard way that if you add all the Sugar at once, you get a cloud of it in the air and inhale it and choke. Ha!)
4. Once the Butter/Sugar mixture is fluffy, add the other ingredients, along with the ground Black Sesame Seeds.
*Note: Use your judgment on how much Milk to add...depends on how thick or thin you like your frosting. I like mine thicker, so I added only 2 tsp Milk.
Why this particular flavor combination? The nutty quality of the Black Sesame goes well with the fresh herbal flavor of the Matcha. That is why the flavors blend so beautifully. If you try this recipe at home, get ready for a different taste. While it is sweet, it's not quite like many desserts you've had. Consider it a fine cultural experience!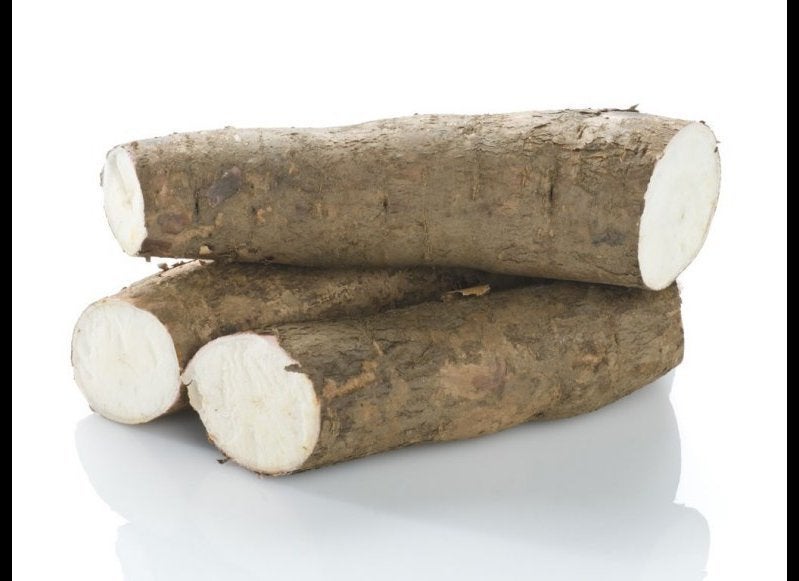 Weird Food: The Most Dangerous Foods You Can Eat