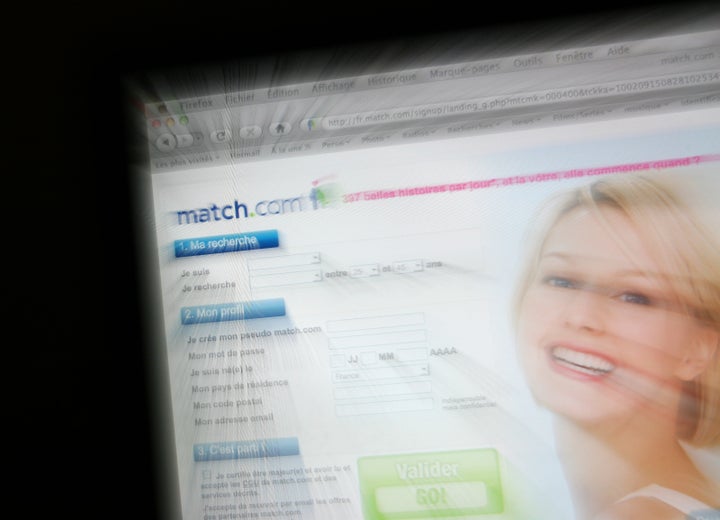 LOS ANGELES -- An online dating empire is headed to court.
Match.com President Mandy Ginsberg will appear in a Los Angeles Federal Court Monday afternoon to testify in the case of Carole Markin, who suffered an alleged sexual assault after a second date with a man she met through the site. Markin subsequently sued Match, calling for the site to institute basic background checks on all users.
Monday's court date brings a preliminary injunction hearing that would prohibit Match.com from accepting new users until the company satisfactorily implements sex offender screening. Match.com had promised to do so in response to Markin's lawsuit.
Markin's lawyer, Mark L. Webb, spoke with HuffPost Monday morning before the trial, calling attention to an alleged rape that occurred after a Match.com encounter less than a week ago. Webb said the new case underscores the urgency of his client's own in a world where, as Match.com claims, one in five relationships begin online.
Webb also emphasized that his client "is not asking for one dime" and that the lawsuit does not mean that Match.com clients don't have a responsibility for their own safety. "Of course we're not asking Match.com to give us an ironclad guarantee that people who go on dates aren't going to be at risk with somebody," he clarified. "We are just asking that they share the responsibility, and not just the profits."
In addition to Ginsberg, Webb is also subpoenaing security expert Russell Mallette of Catalyst Data Services. Mallette is prepared to testify that a comprehensive, cost-effective background check database would take just five business days to implement, not the 60-90 days Match.com claims it would.
Mallette also said the national sex offender registry could be an insufficient tool. "We need to develop a solution that in a cost-effective way goes to the county level to determine whether or not someone is guilty and convicted of sex crimes," he told HuffPost.
But a simple Google search reveals Markin's alleged assailant, Alan Paul Wurtzel, has previously been charged for sex crimes, and he may have been denied access to a Match.com account had screening procedures been in place.
Markin and Wurtzel will also appear in court Monday.
Markin, a television and film producer, met Wurtzel through Match.com and went on two dates with him before the alleged attack occurred. She initially filed the lawsuit under the pseudonym "Jane Doe" but decided last month to come forward about her identity on ABC's "Good Morning America." On the show, she said, "I had dated other people on Match.com and had always had good experiences. I just didn't expect that there would be someone with a criminal background on the service. ... When you've met nice, successful men previously on the same site, you just don't assume the worst."
Has this ever happened to you or someone you know? Send me a tip at annaa@huffingtonpost.com.
Popular in the Community