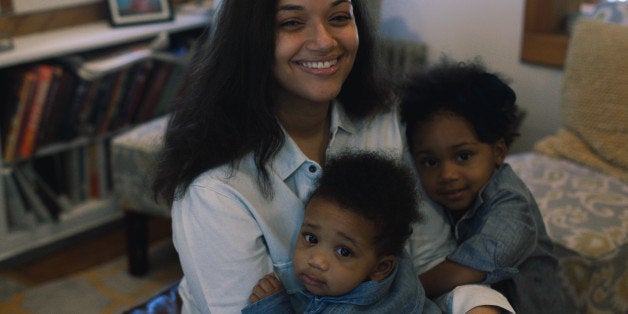 Not many people can say they've made their childhood dreams come true, but, then again, not many people have the same dogged passion as lawyer Rachel Rodgers.
"I decided that I wanted to be a lawyer when I was like, 8-years-old," Rodgers says. "My mom was really into crime dramas and used to watch movies that had courtroom scenes. I was always taken by the lawyers; I saw them as representing the little guy."
While her career today bears little resemblance to a tension-filled, "A Few Good Men"-style courtroom procedural, Rodgers has made a name for herself fighting for another type of underdog: small-business owners. Founded in 2010, her virtual law practice Rachel Rodgers Law Office has become a source of both emotional ("I have a lot of clients [who] call me for motivational speeches," she says) and legal support for her clients, mostly young entrepreneurs under the age of 45.
"I like being a lawyer, but I don't want to work in a firm where it's uncomfortable for me as a woman, or as a minority, or as a parent—and then there's no room for free time," she says.
Free time and flexibility are perks she values as wife to Dediako Rodgers, mother to Riley (2) and Jackson (7 months), and a stepmother to her husband's daughter Fatia (14). Helping other entrepreneurs achieve balance between their work and personal lives became especially important.
What has been the biggest challenge you've faced as a mom?
My second pregnancy with my son Jackson, which was more difficult than my first pregnancy with my daughter Riley. I found out I was pregnant again the day before my daughter's first birthday. When the baby was 20 weeks along, my husband and I went in for a routine sonogram to find out the sex, but the person that was doing it had a concern and wanted the doctor to review the results. After half an hour of being super excited that we were having a boy, the doctor told us there was a very high risk of him being born very early and not making it. I had an "incompetent cervix." The cervix thins out for birth but at that point in my pregnancy I was supposed to have three or four inches left; I had about an inch. Although the doctors said it was a common problem and that the vast majority of women who have this problem go on to have healthy babies, I had to have surgery to sew up my cervix as much as possible. After that, it was just me trying to hold onto Jackson for as long as possible and researching if he was born early, how many complications he could have.
I was put on bed rest. I literally could only get up to go to the bathroom, and that was it. I was still trying to run my business which, at that point was starting to thrive and get really busy. I had figured out some of my operational issues and had a lot of clients, and I was getting paid pretty well for the work that I was doing—and I was running it all from bed. The only time I could leave the house was for doctor's visits, so my husband took over. He took my daughter to child care, made all of my meals, and basically took care of me constantly. He had to rush me to the emergency room multiple times during the pregnancy because I started having contractions and the doctors had to stop them.
That was the biggest challenge I've faced as a mother so far. Just the worry. I was really concerned and would break down every now and then. I tried to stay strong and be really positive because I tend to be a positive person anyway, but it was tough. I was on a forum with other mothers who were on bed rest and had similar issues, and I'd read stories about their babies being born really early. So I dealt with it by trying to find as much information as possible. I felt like if I let my imagination go then I'd imagine the worst, so I wanted to look up actual statistics and articles from medical journals. In some ways it was comforting, and in other ways it was stressful.
Photo courtesy of: Bee Walker
REAL LIFE. REAL NEWS. REAL VOICES.
Help us tell more of the stories that matter from voices that too often remain unheard.
BEFORE YOU GO
PHOTO GALLERY
Mater Mea Moms