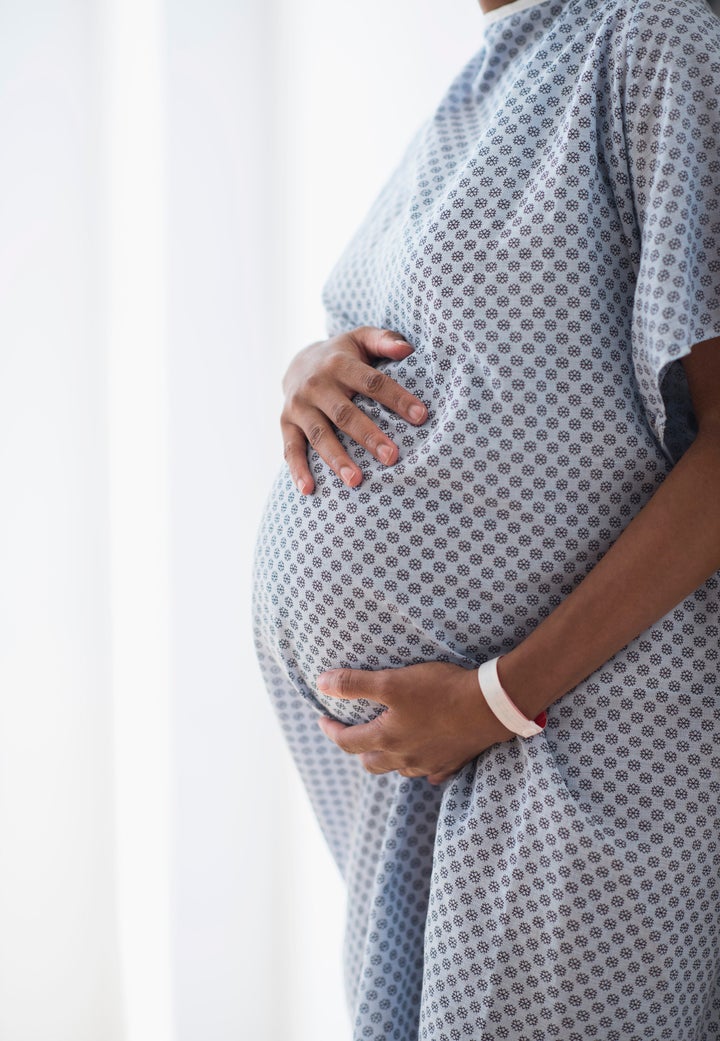 Since 1990, maternal deaths globally have been cut nearly in half. Yet in much of the world, there has been little-to-no progress in curbing maternal mortality in the last two and a half decades, despite increased attention from the media and in public health spheres.
It's easy for it to feel like this is only a problem in poor countries, and in a way it is. The overall maternal mortality ratio in high-income countries is 46 times lower than in the parts of sub-Saharan Africa that have the most maternal deaths, according to a sweeping new report on global maternal health published in The Lancet this week. But even here in the United States, maternal deaths are a growing problem. And no one who cares about mothers can ignore the devastating truth that when it comes to maternal mortality, things are not improving fast enough.
Here are four revelations from The Lancet's report on maternal mortality that no one should ignore:
#1. The gap between countries with the lowest and highest rates of maternal death has doubled in the past two decades.
Overall, global maternal mortality has decreased continuously since the 1990s, but at the same time the gap between the countries with the highest and the lowest rates of maternal mortality has doubled. The effect that has on actual women living in those countries is huge. In 2015, the lifetime risk of dying during pregnancy or childbirth in high-income countries was 1 in 4,900. In parts of sub-Saharan Africa it was 1 in 36.
"In all countries, the burden of maternal mortality falls disproportionately on the most vulnerable groups of women," series author Wendy Graham of the London School of Hygiene & Tropical Medicine in London said in a statement.
Sub-Saharan Africa now accounts for a whopping 66 percent of global maternal deaths, followed by southern Asia, which accounts for 22 percent. Five percent of the world's countries account for more than half of the world's maternal deaths, the researchers say.
#2. In much of the world, women still give birth without water. Or electricity.
The report found that overall, the number of births in low- and middle-income countries that are taking place in birth facilities with a skilled attendant is increasing, which sounds promising, but doesn't necessarily mean anything. "Phrases such as 'skilled birth attendant' and 'emergency obstetric care' can mask poor quality care," the researchers warn. They pointed to parts of the world where "trained" professionals are not actually taught the importance of manually helping women deliver the placenta when necessary.
On top of this, many birth facilities lack absolute basics.The report cites a national study that found more than half of birth facilities in Tanzania lack water and sanitation, while 66 percent of hospitals in sub-Saharan Africa have no electricity. And in Cambodia, less than a quarter of all births take place in a facility that is actually equipped to provide safe, effective emergency care.
#3. But over-medicalization is a problem, too.
The overall increase in the number of births taking place in medical facilities over the past two decades is good, but it has some drawbacks, the report's authors write. Chief among them is the threat of over-medicalization ― using procedures like episiotomy and continuous electronic medical fetal monitoring where there isn't strong proof of improved outcomes and even the possibility of doing more harm than good. C-sections, which can be life-saving and absolutely necessary, are also on the rise, and not just in high-income areas. Forty percent of deliveries in Latin America and the Caribbean are now C-section births.
#4. The situation in the U.S. is not great.
The United States is one of 19 high-income countries where maternal mortality has increased since the 1990s, for reasons that are not fully understood. Giving birth is also "disproportionately expensive" here compared to all other high-income countries, the researchers write, though Australia also has significantly higher costs. Then there's the fact that women within the United States often have wildly different birth experiences from each other. "Hospital caesarean section rates vary from 6 percent to 70 percent; early elective delivery rates from 0 percent to 83 percent, and third and fourth degree tears from 0.5 percent to 95 percent," the report's authors write.
Of course, it's not all bad news, and there are places in the world, like Sweden, that serve as clear models for what works. The country has the lowest maternal mortality ratio in Europe and its rates have continued to drop thanks, in part, to access to high-quality, affordable care throughout a woman's pregnancy, birth and beyond. And that kind of access makes the difference between a mother who lives and a mother who dies.