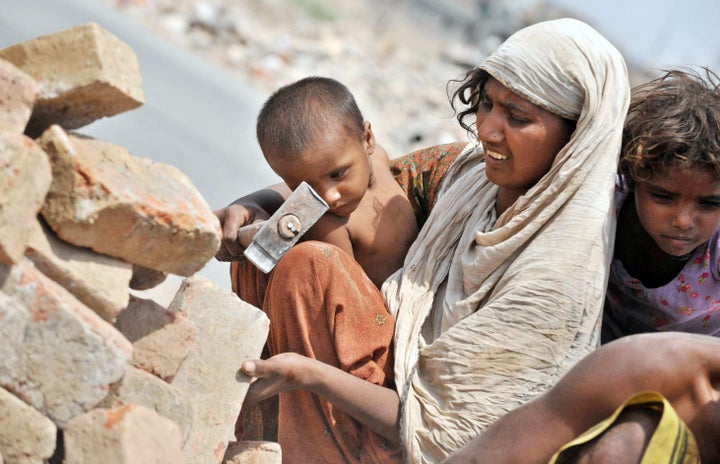 It's not easy to introduce neglected tropical diseases, or NTDs, to first time audiences. The truth is they may be the most important diseases of girls and women you have never heard of. Few people in the U.S. know about female genital schistosomiasis, hookworm, Chagas disease, trachoma, river blindness or elephantiasis. But taken together, these diseases have a higher health burden than malaria and tuberculosis, and rival that of HIV/AIDS.
Almost every woman or girl living on less than $1.25 (USD) a day in Africa, Asia and the Americas -- one half of the world's "bottom billion" -- is infected by one or more NTD. But the most shocking aspect of NTDs isn't the devastation they can cause to poor communities; it's the affordability of its solution. It often only costs 50 cents, on average, to treat and protect one person against all seven major NTDs for an entire year. By controlling and eliminating these infections, we can offer one of the best shots for changing the future for those women and girls who live in such abject poverty.
To fully understand how NTDs destroy the lives of girls and women living in the world's low and middle income countries, it is best to look at a few specific examples:
More than 100 million women and girls in sub-Saharan Africa suffer from female genital schistosomiasis alone, a parasitic infection that causes severe pain, bleeding and lesions. And these already-crippling symptoms can have a domino effect. Recent studies indicate that women with schistosomiasis have three to four times the chance of contracting HIV/AIDS compared to women without it.
Mothers and soon-to-be mothers are perhaps the most affected group. Up to one-third of pregnant women in Africa are infected with hookworms, which can cause chronic blood loss and place mothers and newborns at extreme risk of dying in childbirth. In Latin America, Chagas disease causes thousands of miscarriages and congenital infections.
It's the shame and stigma of NTDs that is especially heartbreaking. Female genital schistosomiasis is one of the worst, but NTDs such as leishmaniasis and elephantiasis also cause disfigurement and render girls and young women unmarriageable. They have become grounds for spousal abandonment and prevent a young woman from holding and kissing her child -- even though NTDs can't be transmitted through human contact.
Compounding the negative health and social impacts, NTDs actually perpetuate the cycle of poverty because they can cause blindness and other disabilities that make women too sick to carry water, wash their clothes, gather vegetables or even properly care for their children. Soil-transmitted helminths, like hookworm, reduce the intelligence and cognitive abilities of young girls and prevent them from learning in school. And even a healthy girl can miss out on an education, if they are forced to stay home to care for a sick parent or sibling infected with an NTD.
Through this series, I hope to inspire a new generation of women and mothers to learn more about NTDs that disproportionately affect females living in poverty and put them at extreme physical, cognitive and economic disadvantage. I will share details of each of the major NTDs, including the ones mentioned above, and explain how we can control or eliminate them, in many cases for less than a few cents annually.
By becoming educators on "the most important diseases you never heard of," we can begin to break a vicious cycle that has trapped girls and women in poverty for centuries and to see the disappearance of many NTDs in our lifetime.
To learn more or to get involved, please visit www.END7.org and together we can see the end of these diseases of poverty.
Peter Hotez M.D. Ph.D. is president of the Sabin Vaccine Institute and director of the Sabin Vaccine Institute and Texas Children's Hospital Center for Vaccine Development, and dean of the National School of Tropical Medicine at Baylor College of Medicine
Popular in the Community