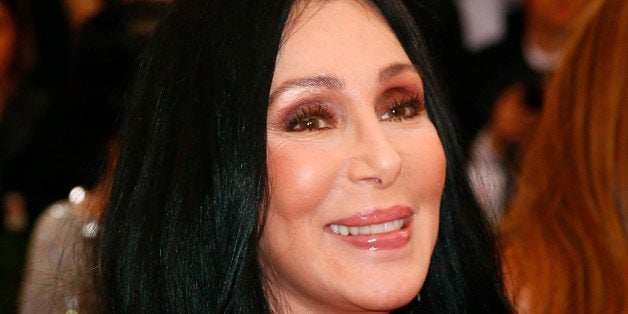 They may have initially caught on as free spirits, femmes fatales, wisecracking career girls or salty spinsters. But with a little luck and a director with vision, some actresses score big by stepping away from their typecasting to play moms. Not the kind whose children are a prop, a plot point or a way to answer that why-the-pretty-lady's-available question. (It's okay that she's older--she's a widowed or divorced mom!) I mean the ones who have the maternal qualities we cherish: wisdom, generosity and a boundless love that compels them to do incredibly reckless, noble, funny, even crazy things for their kids.
Hundreds of movies feature wonderful mothers, from Stella Dallas to Melanie Wilkes to Ma Joad, but only a handful represent a change of pace and maybe a bit of a casting risk. Whether they found an irresistible role or just aged gracefully into maternal parts, these actresses decided to change things up and channel their inner mom. Although many had already been parents on screen, these are the films where they truly hit motherhood out of the park. And for meeting this challenge, they deserve a special Mother's Day tribute.
Myrna Loy, Cheaper by the Dozen/Belles on their Toes- This '20s screen siren morphed into sophisticated career women and housewives, some of whom had kids. But her postwar matriarch of The Best Years of Our Lives and sleuthing Thin Man mom were just a prelude to her turn as real-life motion study pioneer Lillian Gilbreth. This elegant mother earned a Ph.D. while serenely juggling the demands of her career, an eccentric efficiency-expert husband and a brood of twelve. Now that's multi-tasking.
Joan Crawford, Mildred Pierce - A silent-film flapper, Crawford made the transition to talkies mainly by portraying hussies and victims. At 40 she was ready to play a divorcee-turned-restaurateur whose success is spurred by her determination to give her daughter whatever her greedy young heart desires. Veda repays mom by sleeping with her new husband and then shooting him for jilting her-a crime for which Mildred tries to take the rap. Insanely indulgent and enabling, sure, but it was a fascinating study of momma-bear protectiveness and merited the Oscar Crawford received.
Thelma Ritter, The Mating Season - Typically she played a sassy office or domestic worker, and we rarely knew if she had kids since we didn't see her at home; we saw her mothering her bosses on their turf. So it was a novelty to watch Ritter as down-on-her-luck Jersey girl Ellen, who arrives at the Ohio home of her upwardly-mobile son as he's about to marry a socialite. When the bride mistakes her for the new maid, Ellen persuades her son to roll with it until she gets on her feet. While the plan is misguided, her affection and compassion for the struggling couple is heartwarming and the mayhem resulting from the identity mixup is hilarious.
Goldie Hawn, Overboard - The sweet, usually ditsy ingénue who captivated us in so many comedies took a step sideways to play a pampered, imperious wife tricked into mothering a quartet of ill-mannered boys. As an amnesiac who's told she's their mom, the put-upon Annie manages to bond with the guys and, despite many comic missteps, changes their rowdy behavior, ramshackle home and wayward dad for the better. By the time she discovers she's a childless heiress, they've all fallen completely and mutually in love. And the only possible thing missing from their happy family is a daughter.
Cher, Mask - She was a noted pop diva with a daughter when she turned to films and became known as an actress versatile enough to play Karen Silkwood's mousy friend Dolly and James Dean's flamboyant superfan Sissy. In Rusty, she created a portrait of unconventional but dedicated motherhood, a drug-abusing biker chick with a facially deformed teenage son. Despite her wild-thing lifestyle she's vigilant in looking after and advocating for Rocky. And instead of overprotecting him, she unselfishly tries to make his life as normal as possible despite the inevitable risks.
Sandra Bullock, The Blind Side - America's girl next door had nearly two decades of romcoms, dramas and thrillers to her credit when she took the role of Leigh Anne Tuohy. This blonde, pistol-packing mother of two became coach, mentor and surrogate mom to football phenom Michael Oher of Carolina Panthers and Baltimore Ravens fame. Taking in the homeless, hulking African-American teenager, the warmhearted Tuohys made a home for him, nurtured his talent and disregarded the community's protests. For playing the stubborn, fiercely loving Southern mom, Bullock deservedly won an Oscar.
Calling all HuffPost superfans!
Sign up for membership to become a founding member and help shape HuffPost's next chapter