Researchers with the Wildlife Conservation Society (WCS) recently announced the discovery of a new snake species in East Africa. Matilda's horned viper (Atheris matildae) was found in a remote area of Tanzania, according to a WCS press release.
The snake, which was described in a December issue of the journal Zootaxa, is just over two feet long, has horn-like scales above its eyes and is covered in distinctive black and yellow markings.
Consequently, the researchers expect the snake to be listed as critically endangered, reports Mongabay. As a precaution, the team that discovered the snake is keeping the location of its habitat a secret. They have also collected 11 snakes for a captive breeding program.
The newly-discovered species isn't the only snake garnering attention. Last week, one of Australia's biggest snakes received her annual weigh-in. Atomic Betty tipped the scales at 302 pounds.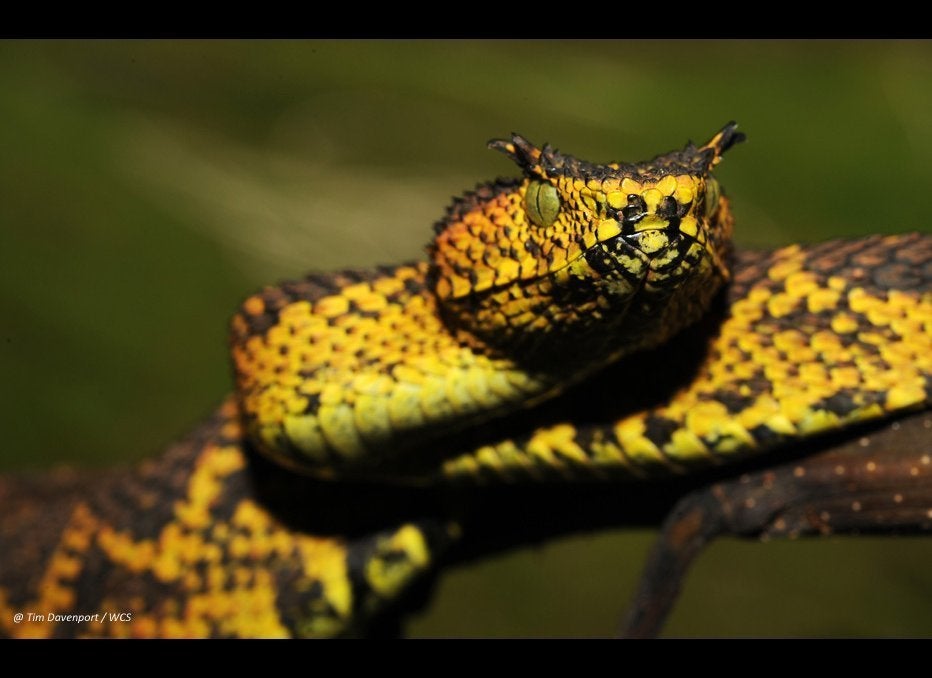 Popular in the Community